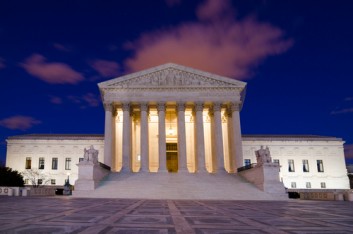 The Supreme Court ruled Monday that prisoners serving life sentences for crimes committed as a juvenile can have those sentences reconsidered. This answers a question left open by its landmark 2012 ruling that barred mandatory life without parole sentences for individuals under the age of 18 at the time of the crime.
The 6-3 decision in Montgomery v. Louisana (2016) is the latest in a series of opinions dating back a little over a decade in which the Court has provided juveniles with greater protection in the criminal justice system by imposing different sentencing standards for crimes committed by a juvenile.
In Simmons v. Roper (2005), the Court held that it was unconstitutional to impose a death sentence for crimes committed while under the age of 18. In Graham v. Florida (2010), the Court barred mandatory life without parole sentences for juveniles in all non-homicide cases. In Miller v. Alabama (2012), the Court prohibited mandatory life without parole sentences for all crimes committed as a juvenile; ruling that a judge must take certain factors of the defendants youth into account before issuing such a sentence. However, the Court did not answer whether Miller applied retroactively to sentences imposed prior to the 2012 decision.
The Court's decision in Montgomery answers that question in the affirmative: The prohibition on mandatory life without parole sentencing for juveniles applies retroactively. The ruling gives hope to over 1,000 inmates currently incarcerated for crimes committed as a juvenile. In order to comply with the ruling, states have the option of holding a resentencing hearing or granting the possibility of parole to those affected.
"Allowing those offenders to be considered for parole ensures that juveniles whose crimes reflected only transient immaturity—and who have since matured—will not be forced to serve a disproportionate sentence in violation of the Eighth Amendment," Justice Anthony Kennedy wrote for the majority.
States still retain the right to issue life sentences to juvenile offenders, but only in rare cases where the crime reflects "irreparable corruption" and the judge believes the offender is essentially doomed to a life of crime.
Monday's opinion was written by Justice Kennedy and joined by Chief Justice John Roberts, Justices Ruth Bader Ginsburg, Stephen Breyer, Sonia Sotomayor, and Elena Kagan. Justices Antonin Scalia, Clarence Thomas and Samuel Alito dissented.
Have a tip we should know? [email protected]