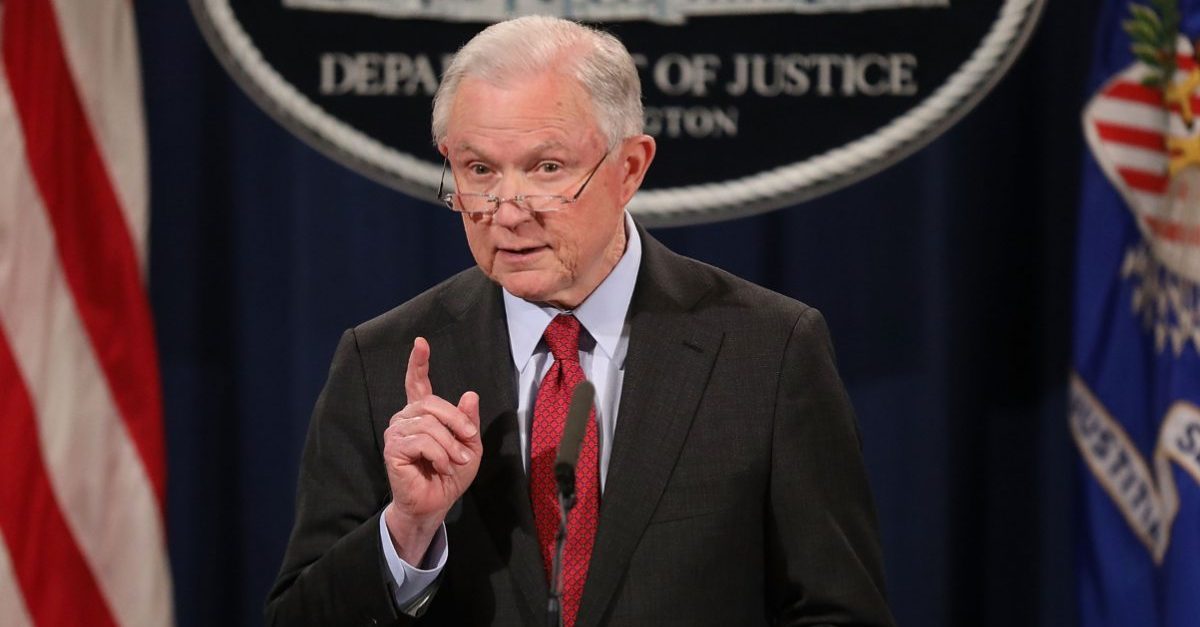 After much talk and controversy over family separations that resulted from the Trump administration's hardline stance on illegal immigration, the White House recently changed course with an executive order to keep families together during the prosecution of parents. President Donald Trump has maintained that he is still holding on to his zero tolerance policy that requires prosecution of anyone found improperly entering the country, but now it appears that this may not even be the case. At least for the time being.
As Politico noted, there seems to be some confusion over the Justice Department's current policy. The Washington Post reported that prosecutors won't be going after adults who cross the border with children for the time being, as the government figures out how to detain families together in future cases. The DOJ, meanwhile, said, "Their story is not accurate," and, "There has been no change to the Department's zero tolerance policy[.]"
What is certain, however, is that there are cases being dismissed. Politico's Josh Gerstein noted that there are at least two cases that federal prosecutors in Texas dismissed with prejudice in the interest of justice on Thursday. Both cases were in the Western District of Texas.
Here are the cases: https://t.co/RY7r73scVo https://t.co/HuAFj38SA7 https://t.co/6HAcDR7eJL

— Josh Gerstein (@joshgerstein) June 22, 2018
Law&Crime reached out to the Justice Department for information as to whether this is part of a shift away from prosecuting each and every person who crosses illegally, or if there are specific circumstances in these cases that called for dismissals. The DOJ has not responded at the time of this publication, but we will update should they provide more information.
What does seem apparent, is that the president's executive order is not the end of this story. There are concerns about its feasibility, given a 1997 consent decree that limits the time that children can be detained by immigration authorities. Members of Congress have been working on new legislation that would firmly address the issue, put partisan politics have caused these efforts to stall. Friday morning, President Trump went as far as to encourage Republicans to give up until after November's elections.
Republicans should stop wasting their time on Immigration until after we elect more Senators and Congressmen/women in November. Dems are just playing games, have no intention of doing anything to solves this decades old problem. We can pass great legislation after the Red Wave!

— Donald J. Trump (@realDonaldTrump) June 22, 2018
[Image via Chip Somodevilla/Getty Images]
Have a tip we should know? [email protected]