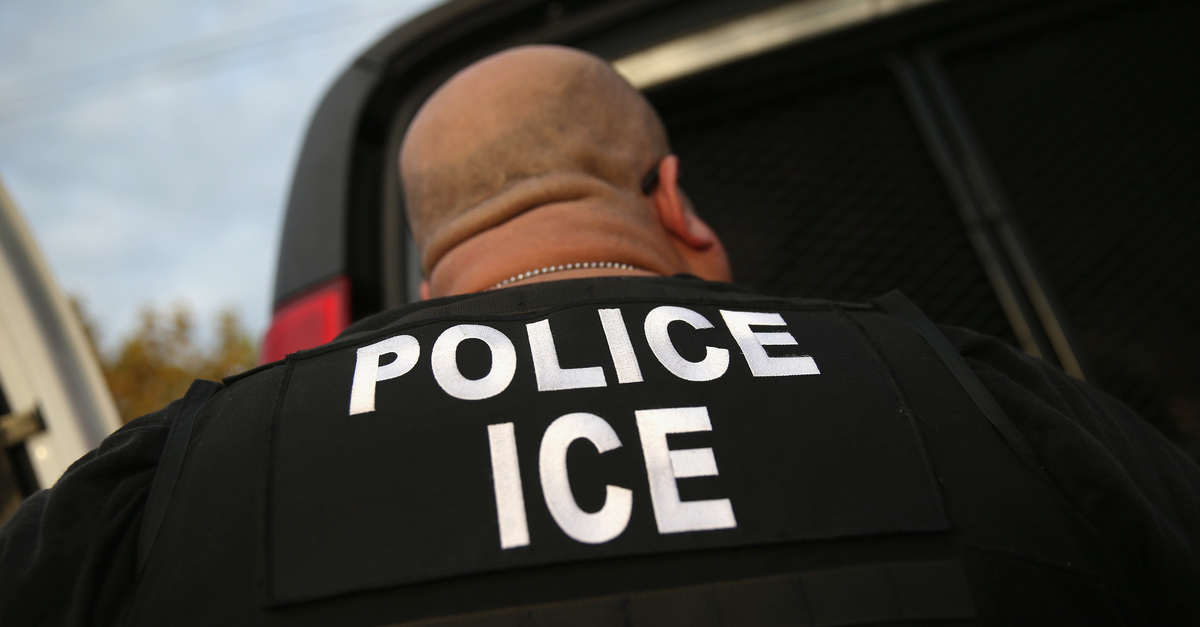 A federal court in Ohio declined to hear a case brought on behalf of several hundred Iraqi nationals–possibly paving the way for the large group of immigrants to be deported by Immigration and Customs Enforcement (ICE) agents.
According to the Detroit Free Press, the full U.S. Court of Appeals for the Sixth Circuit refused to reconsider a December 2018 ruling in the case of Hamama v. Adducci by a three-judge panel that went against the immigrants. A lower court had previously put the brakes on the deportation process against the immigrants, but that was overturned.
The lower court had issued two separate orders which: (1) halted longstanding deportation orders in effect against 1,444 Iraqi nationals and (2) demanded bond hearings for a smaller number of Iraqis currently being held in administrative detention by ICE.
In turn, three judges on the Sixth Circuit issued a ruling striking down the deportation suspension order and the demand for bond hearings.
Circuit Judge Alice M. Batchelder authored the opinion–largely premised on the idea that the lower court's judge had overstepped his jurisdictional authority by seeking to overturn a deportation order agreed to by the Attorney General of the United States.
"[T]he Attorney General's enforcement of long-standing removal orders falls squarely under the Attorney General's decision to execute removal orders and is not subject to judicial review," Batchelder noted in the scathing 28-page panel order.
Batchelder also criticized the district court's application of the writ of habeas corpus–a centuries-old legal protection by which a person is allowed to allege their detention or imprisonment is unlawful and then force a court to review the legality of said detention.
The Sixth Circuit argued that "removal-based claims fail to seek relief that is traditionally cognizable in habeas."
University of Texas Law Professor Steve Vladeck rubbished that understanding as both ahistorical and contrary to Supreme Court understanding of how habeas corpus operates.
"[E]ven a narrow reading of the history of habeas in pre-revolutionary England suggests it encompasses claims seeking to block transfers to foreign countries," Vladeck noted–adding that Batchelder's formulation of law was "deeply hostile" to existing precedent.
Margo Schlanger, a University of Michigan law professor and American Civil Liberties Union attorney for the Iraqi plaintiffs in the case, told the Free Press that the Sixth Circuit's denial "could affect about 1,000 [of the 1,444 total Iraqi nationals-plaintiffs], but all of that depends on whether ICE chooses to do mass deportation and whether Iraq takes them back."
Iraq has previously declined to accept mass deportations.
In additional comments to Michigan Public Radio, Schlanger said there is at least one procedural roadblock ahead for ICE–should the agency choose to move forward with the controversial deportation of the Iraqis, many of whom face religious persecution in Iraq.
That's because late last year, the district court issued another favorable ruling for the Iraqi nationals which prohibited their indefinite detention by the federal government.
"That order said that ICE had not come forward and shown the judge clearly enough that Iraq is actually willing to take mass deportations," Schlanger said. "Hundreds of people got out of detention on that order. That order remains good law."
[Image via John Moore/Getty Images]
Have a tip we should know? [email protected]