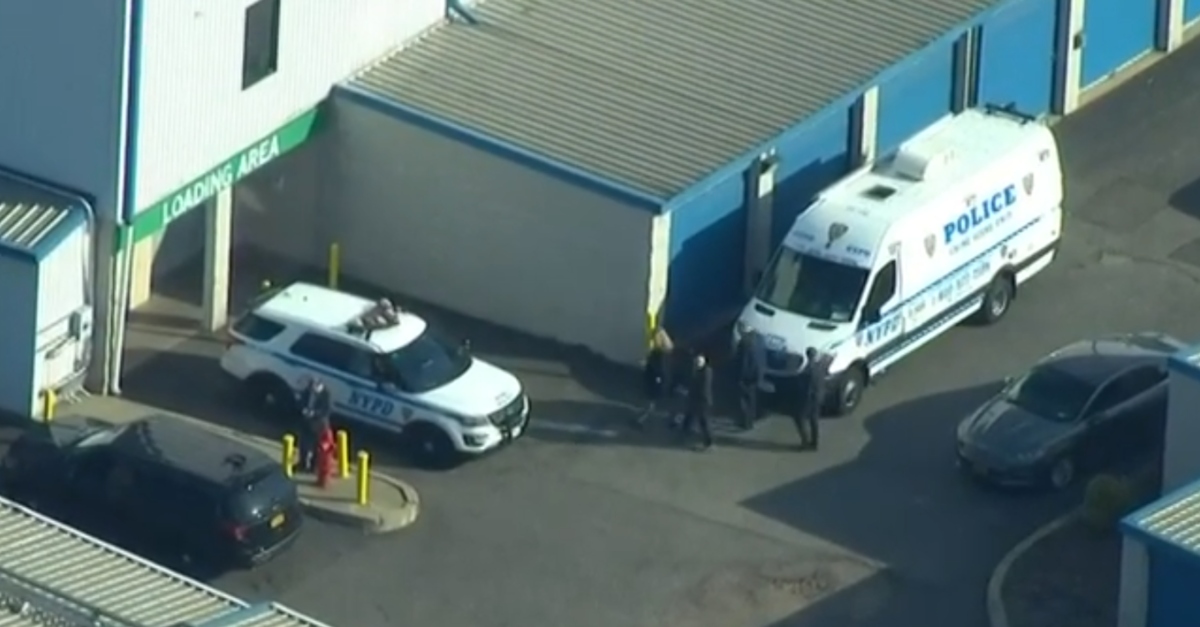 The New York Police Department announced the discovery of a body at a Staten Island storage facility early Thursday morning. Authorities currently believe that it may be 37-year-old Jeanine Cammarata, a teacher and a mother of three who had been missing for five days. Here's what we know so far about this developing case.
1. Police Sources Said They Found Human Remains "Burned Beyond Recognition" in a Black Plastic Bag
Police sources speaking to the New York Post and the New York Daily News said that they believe the "badly burnt" corpse they found bagged at the Extra Space Storage facility was Jeanine Cammarata. If accurate, this would mark the end of a frantic five-day search and the beginning of a homicide investigation.
The New York Police Department publicly says they've yet to make a positive identification. The body was reportedly "badly burnt." PIX11 reported that the body was "burned beyond recognition."
2. Cammarata Was Divorcing Her Husband, an Alleged Stalker
"My greatest fear is I will not be speaking to Jeanine again," her divorce lawyer Eric Gansberg told the Post in a Wednesday report. He also said, "It just doesn't make sense to me. She was so eager to proceed. She wanted to be with her children. I cannot imagine her just walking away."
She planed on splitting from husband Michael Cammarata, 42, and they were due to appear in court on Monday for a custody hearing over their two children. It was an ugly breakup. Her landlord told the news outlet that she once said that her estranged husband would follow her while she was driving — with the lights off on his car.
Michael Cammarata was taken into custody Wednesday and later arrested for assault, harassment and stalking, police sources said. These charges were unrelated to her disappearance, however. Cops claim he admitted to striking his wife.
3. Video Reportedly Showed Michael Cammarata at the Storage Facility Unloading a Large Bag
Jeanine Cammarata was last seen Saturday. A friend said that she received bizarre text messages from her phone. She reportedly told her current boyfriend the night she disappeared that she was going to visit her ex and their kids.
Police sources said that surveillance video showed Michael Cammarata moving a large bag from his apartment in Rockaway, Queens, and appearing later at the storage facility. There, he and another individual unloaded the bag, a source told the Daily News.
Cops said the suspect asked for his lawyer while under questioning. He could not be reached for comment.
[Screengrab via CBS screengrab]
Have a tip we should know? [email protected]