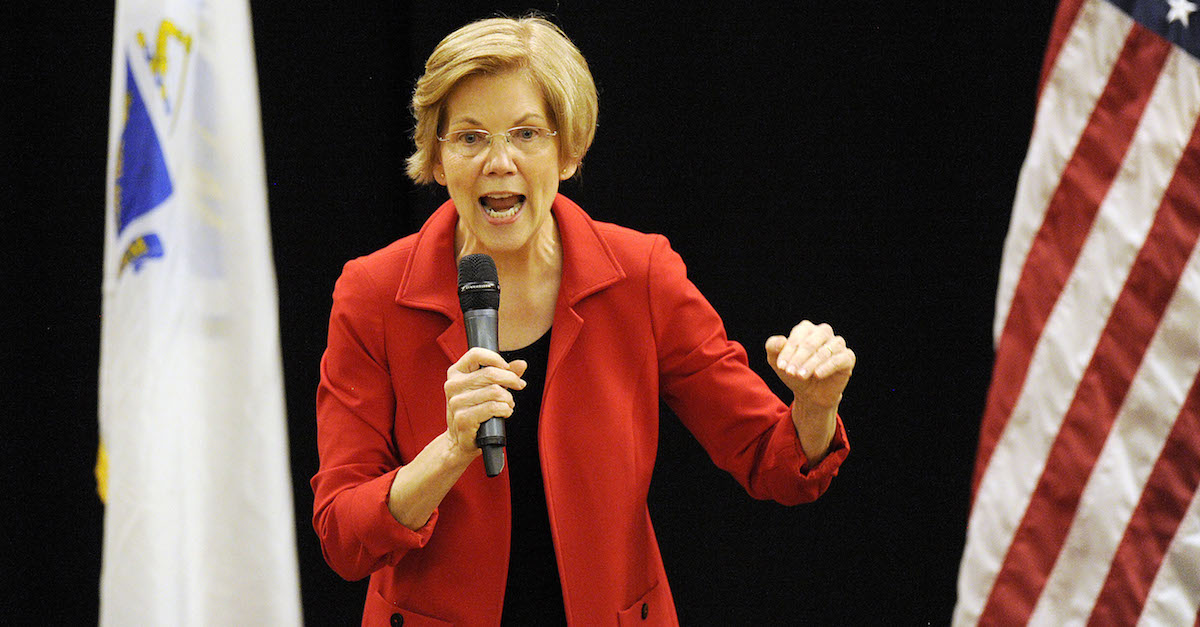 The Washington Post wanted you to know how much Sen. Elizabeth Warren (D-Mass.) charged per hour for her legal expertise while she worked as a professor at Ivy League schools in the 90s and 2000s. Everyone else, seemingly, wanted the Washington Post to know that it was a non-story.
Check out this ratio: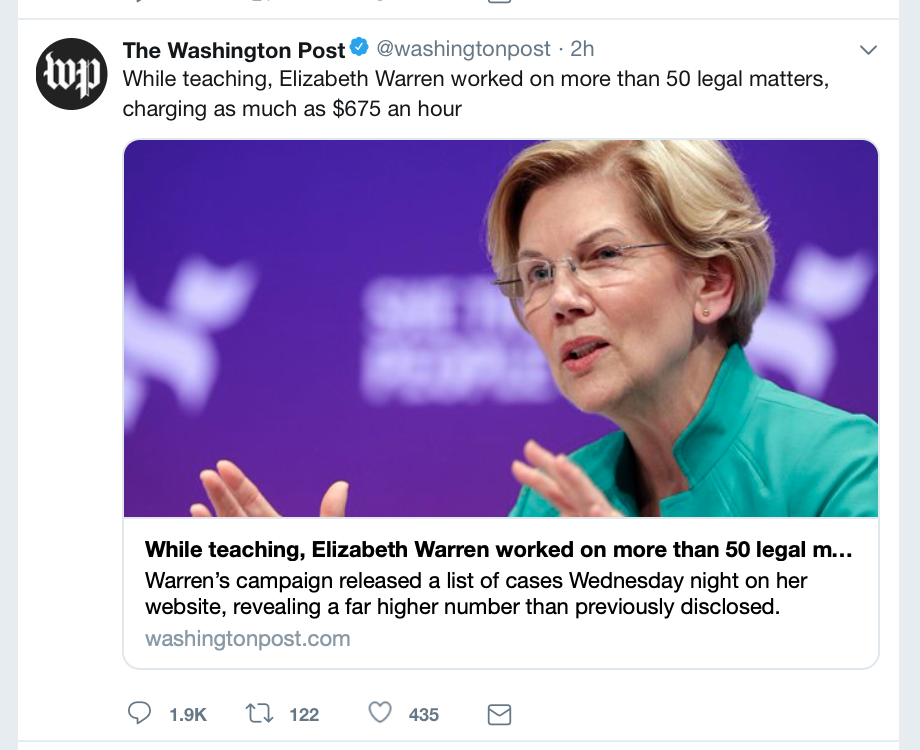 The response to the story was not particularly forgiving, especially among those who actually work in–or are generally familiar with–the legal profession.
CNN's Andrew Kaczynski tweeted out the story Wednesday night, and the ratio was even worse.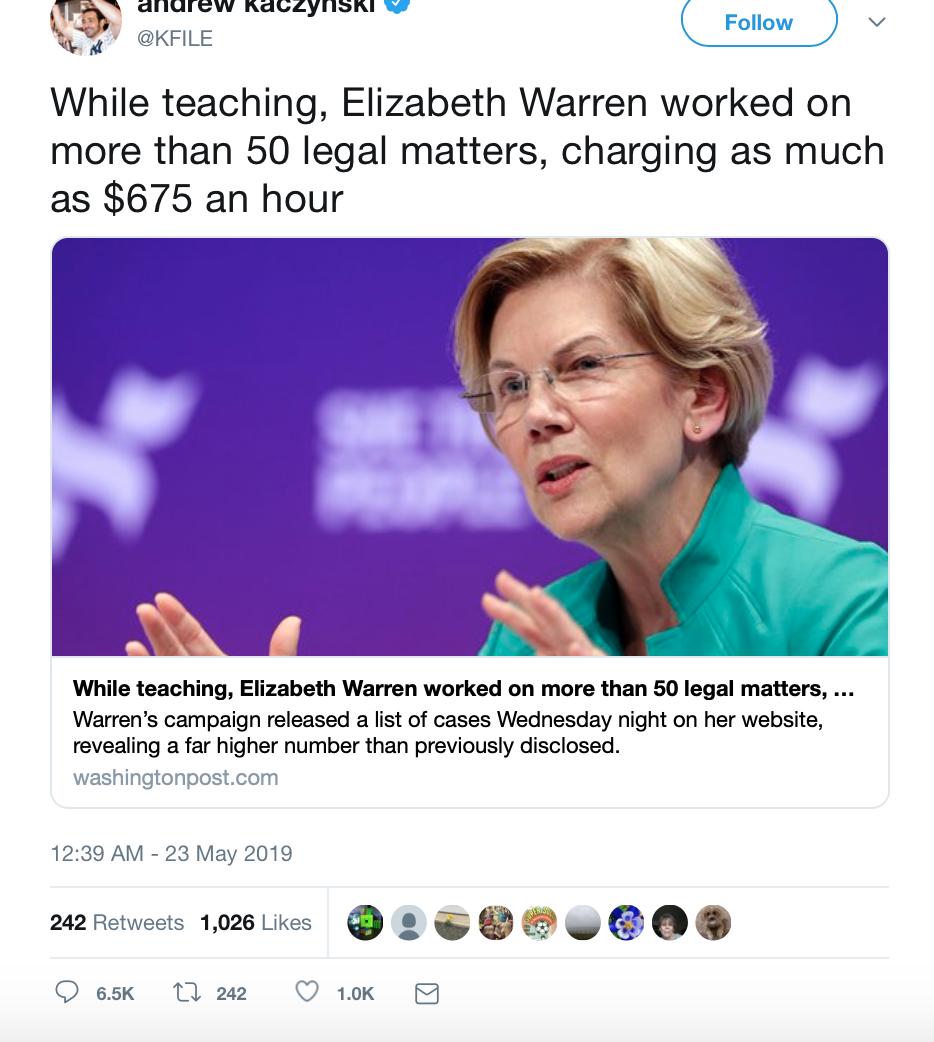 So?

— ThreeIndictmentsAtTheSameTimeHat (@Popehat) May 23, 2019
What's wrong with that? Why shouldn't she charge money for her legal expertise like most lawyers do?

— Mimi Rocah (@Mimirocah1) May 23, 2019
Love this ratio.
If Warren did no legal work as a prof, we'd see articles about Warren the ivory tower all-talk, no-work professor.
If she always took the labor side, she'd be framed as commie ideologue.
Btw, I've become a better teacher as I worked as amicus on more cases.

— Jed Shugerman (@jedshug) May 23, 2019
It was suggested that if Warren was a man the Post article would never have been written.
[Image via JOSEPH PREZIOSO/AFP/Getty Images]
Have a tip we should know? [email protected]