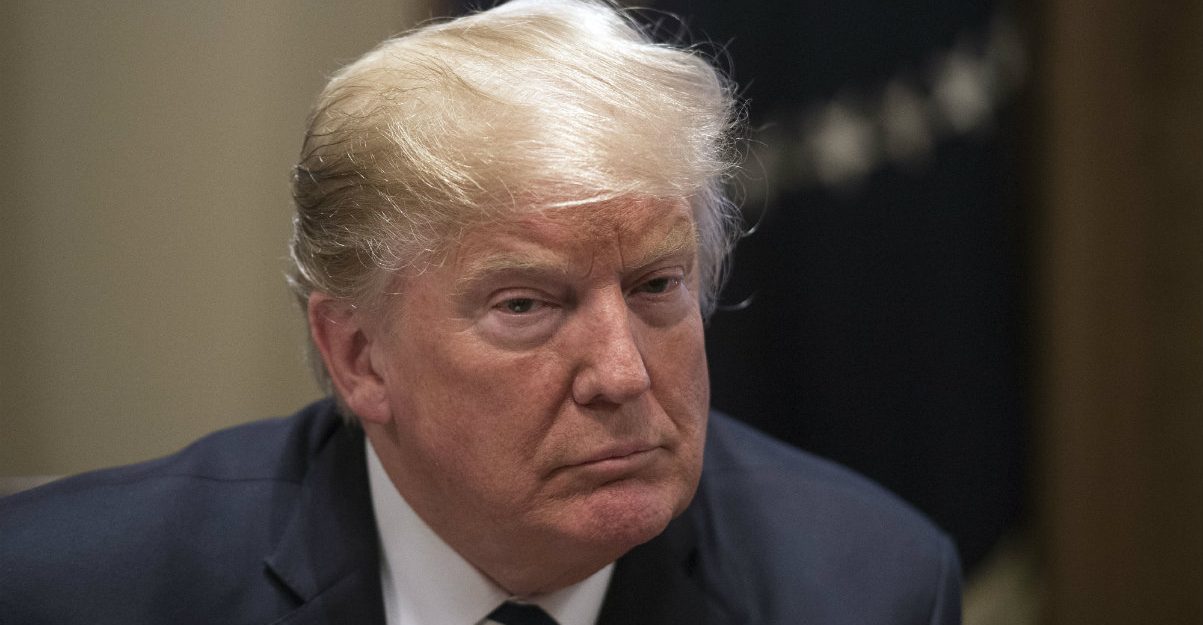 What has President Donald Trump said before he pardoned various individuals? Whether it's Dinesh D'Souza, Joe Arpaio, Jack Johnson, or Scooter Libby all of them were "treated unfairly." That's all fine and dandy, but it's worth noting that this is essentially the same thing Trump said about Paul Manafort on Wednesday morning.
"Looking back on history, who was treated worse, Alfonse Capone, legendary mob boss, killer and 'Public Enemy Number One,' or Paul Manafort, political operative & Reagan/Dole darling, now serving solitary confinement – although convicted of nothing? Where is the Russian Collusion?" he tweeted.
Manafort's bank and tax fraud trial in Virginia has just begun.
As former federal prosecutor Daniel Goldman pointed out, President Trump seems to have a penchant for using this language in the context of pardons. He said this was an obvious signal of a future pardon.
A cursory glance at the internet reveals this to be true.
Dinesh D'Souza
Joe Arpaio
"He's done a great job for the people of Arizona. He's very strong on borders, very strong on illegal immigration. He is loved in Arizona. I thought he was treated unbelievably unfairly."
Jack Johnson
"So I am taking this very righteous step, I believe, to correct a wrong that occurred in our history, and to honor a truly legendary boxing champion, legendary athlete, and a person that, when people got to know him, they really liked him and they really thought he was treated unfairly as a human being and unfairly as a champion."
Scooter Libby
"[B]ut for years I have heard that he has been treated unfairly."
When considering out loud a pardon of Martha Stewart, Trump said the same thing.
"I think to a certain extent Martha Stewart was harshly and unfairly treated," he  said. "And she used to be my biggest fan in the world … before I became a politician. But that's OK, I don't view it that way."
When Trump floated a Rod Blagojevich pardon he said, "Eighteen years in jail for being stupid and saying things that every other politician, you know, that many other politicians say." In other words, he's being treated unfairly. 
As we wonder whether this outburst is a smoke signal of sorts for Manafort, it's worth mentioning that we've noticed some overlap between the kinds of charges Trump associates have faced and charges Trump has pardoned.
Trump's Twitter spree raised other questions as well.
[Image via Nicholas Kamm and AFP and Getty Images]
Have a tip we should know? [email protected]