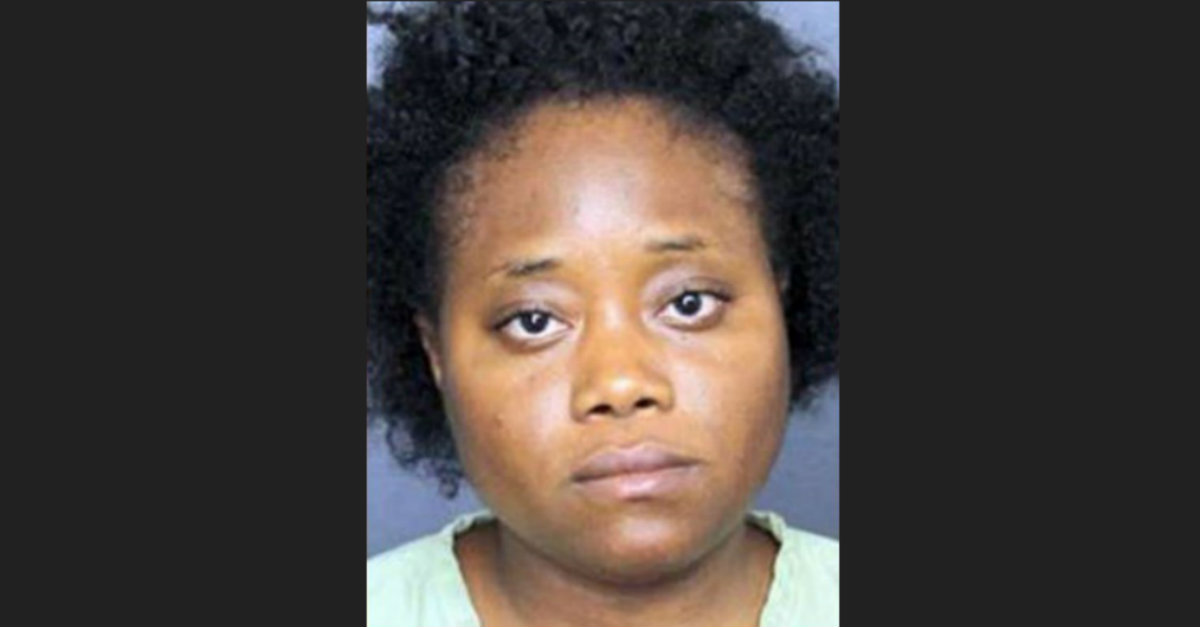 A third nursing home staffer was arrested after a 67-year-old patient with dementia was allegedly restrained in a chair by duct tape. Sherlie Tesyeux, 27, was booked on one count of elder neglect. Broward County Sheriff's Office arrested her at the Fort Lauderdale Hollywood Int'l Airport after she returned from a trip to Haiti, said Boynton Beach Police on Wednesday.
Authorities arrested co-defendants Phygelle Brudent, 44, and Lashron Williams, 52, on July 13. Confronted by investigators, Brudent admitted she brought the 67-year-old victim to another patient's room, and tied her to a chair, according to the arrest reports obtained by Law&Crime. 1) Cloth pajama pants to go around the waist, and 2) duct tape to tie the hands and feet, and shut the elderly woman's mouth. Brudent's alleged motive: frustration over the victim making noise, and distracting her from taking care of other patients.
When cops got in touch with the patient, they determined that she couldn't tell the time, place, or the year, let alone what happened to her, police said. Cops claimed that at one point, the chair was tilted back against a bed, dangerous for the victim.
According to her arrest report, Williams admitted seeing the victim in that room, duct tape on mouth. She admitted knowing that Brudent tied the woman to that chair, and while she told her co-worker this was wrong, she never reported the incident to anyone–just removed a tape to apply sleeping pills, and a little bit of the tape around the body.
In Tesyeux's arrest report, Williams also accused her of participating in tying up the patient. A confidential caller who first reported the crime claimed to have seen all three defendants in the room with the tied-up victim, cops said. The arresting officer determined that Tesyeux failed to make a reasonable effort to protect the patient.
It's unclear if Tesyeux has a lawyer.
In a brief phone conversation, Williams' attorney Flynn P. Bertish told Law&Crime that he cannot talk about the case. Palm Beach County records show that prosecutors are scheduled to formally file charges by August 13.
Brudent's attorney of record did not immediately respond to a Law&Crime request for comment.
Note: Bertish answered a Law&Crime request for comment. The article has been updated accordingly.
[Image via Broward County Sheriff's Office]
Have a tip we should know? [email protected]