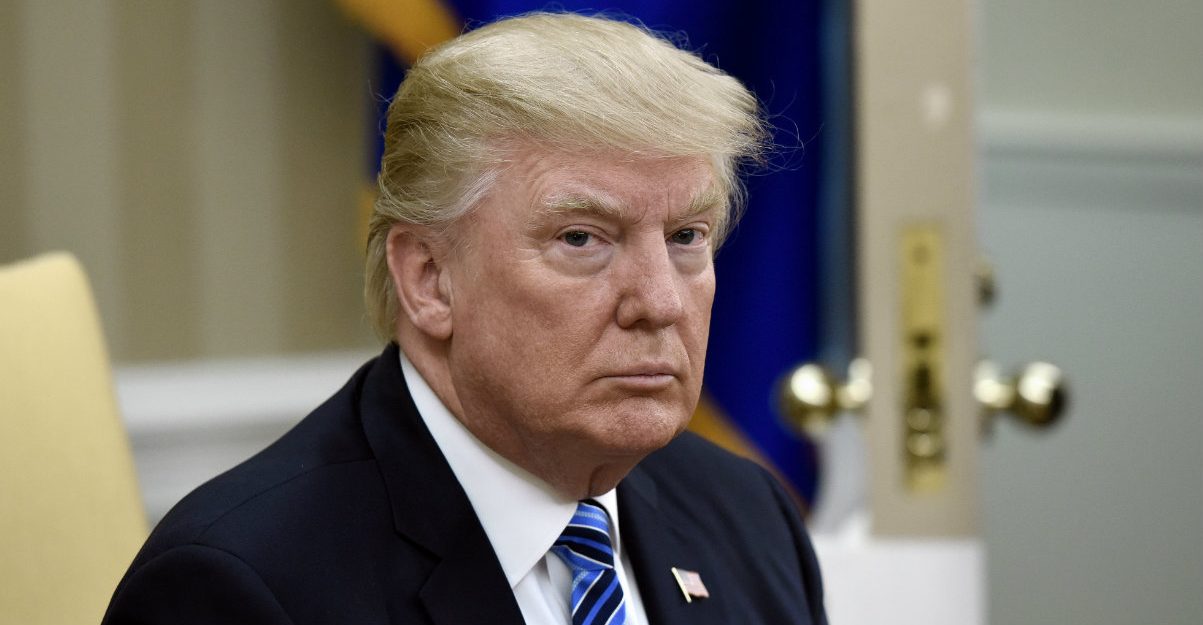 It's a good idea at this point to look at President Donald Trump's Twitter rants about special counsel Robert Mueller's Russia investigation and presume that the president is doing this because he knows a shoe is about to drop.
The latest, and perhaps clearest, example of this relates to the complete collapse of Paul Manafort's cooperation with the special counsel.
In case you missed it, Mueller asked for a 10-day extension to better evaluate Manafort's cooperation with investigators ahead of sentencing. That last day of that extension was Monday, Nov. 26, and Mueller announced that Manafort has committed multiple federal crimes since reaching a plea deal. The special counsel said he would produce a "detailed sentencing submission to the Probation Department and the Court in advance of sentencing that sets forth the nature of the defendant's crimes and lies, including those after signing the plea agreement herein." Law&Crime already explored the implications of that development here.
But back to the topic of President Trump. Check out what he was complaining about in a couple of tweets from Nov. 15:
Key words: "They have found no collusion and have gone absolutely nuts. They are screaming and shouting at people, horribly threatening them to come up with the answers they want."
There are three things to point out here: 1) These tweets occurred a day before Mueller asked for that 10-day extension on Manafort's status report. 2) Trump made sure to attack the Mueller investigation again yesterday, before Mueller publicly alleged that Manafort lied. 3) Trump's claim about Mueller "horribly threatening [people] to come up with the answers they want" was the key clue as to whom he was talking about.
Although that tweet was the president's spin on what was going on behind closed doors with Manafort and Mueller, it is somewhat based in a reality he was aware of. ABC News reported as early as Nov. 9 that Manafort's cooperation with the special counsel was falling apart, and the wording of the report very much resembles Trump's complaint six days later:
Prosecutors from Mueller's office have been asking Manafort about a wide range of topics in nearly a dozen meetings since Manafort agreed to cooperate in September, sources said, but the Mueller team is "not getting what they want," said one source with knowledge of the discussions.

The consequences of failing to fully cooperate could be dire when it comes time for Manafort to be sentenced.
The only difference in detail was the screaming and shouting. Consider that Trump attorney Rudy Giuliani is also openly saying that Manafort's lawyers told them they were running into trouble with Mueller. They do have a joint defense agreement in place.
Trump's complaint about Mueller not caring how many lives he "ruins" also has a track record in the context of Manafort. Back on Aug. 20, the day before Manafort was found guilty of bank and tax fraud in the Eastern District of Virginia, Trump claimed that Mueller was "enjoying ruining people's lives" and refusing to look at the real corruption.
The Nov. 15 tweet above was basically this one verbatim.
Trump's Twitter feed is becoming an increasingly reliable indicator of things to come. Maybe "sphincters" really are "loosening" at the White House over Manafort after all.
[Image via Olivier Douliery/ Pool and Getty Images]
Have a tip we should know? [email protected]