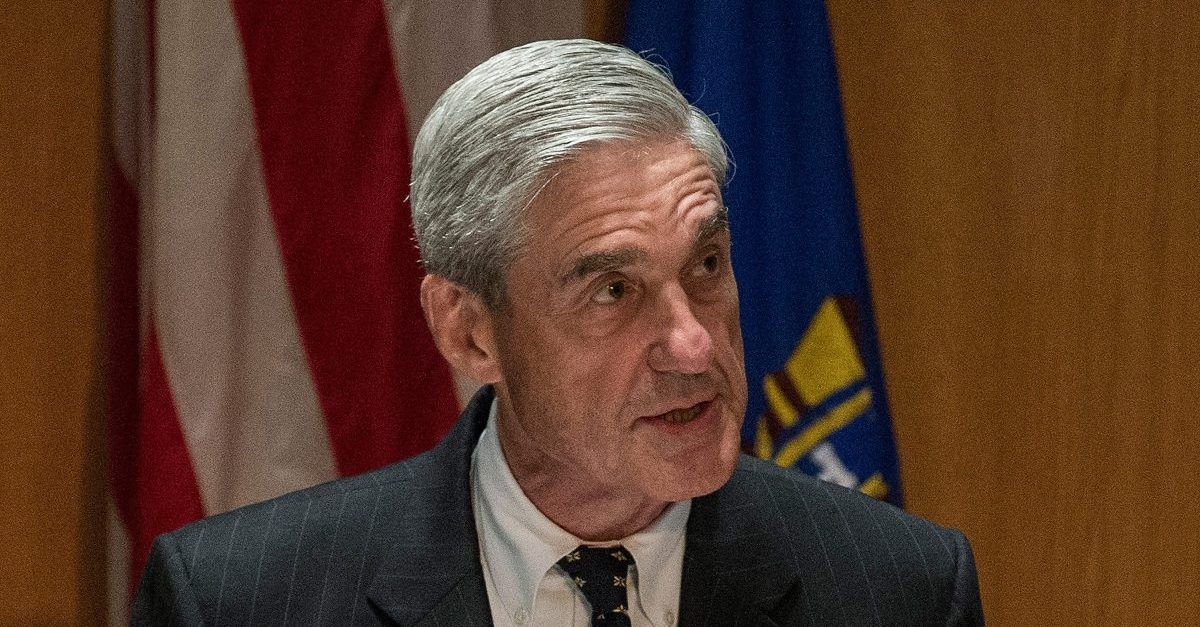 Jeff Sessions resigned as U.S. Attorney General on Wednesday at the request of President Donald Trump and Sessions' former chief of staff Matthew Whitaker was named as the Acting Attorney General. Whitaker's past comments saying that special counsel Robert Mueller's Russia Probe may have gone too far has been front and center in the reaction to this news.
On the heels of this, CNN is reporting Thursday that the special counsel has begun writing the final Russia report. This is the much-anticipated finishing touch on Mueller's Russia Investigation mandate.
Per CNN:
But Trump's legal team and other lawyers representing witnesses in the investigation expect that the President's responses to Mueller could be one of the final pieces of the 18-month-long probe before the investigators present a report on their findings. Mueller's team has begun writing its final report, multiple sources told CNN.
The timing of all of this has not gone unnoticed.
I'm surprised that Mueller would write a final report without interviewing Trump or making a significant effort to do so. I wonder whether the appointment of Whitaker has something to do with this quick resolution. https://t.co/dfEi61s9Uu

— Renato Mariotti (@renato_mariotti) November 8, 2018
Mueller knows Trump testimony not necessary. And targets rarely testify. And a court battle to get Trump testimony would be long, contentious and potentially unsuccessful. And Mueller might get fired if he took that tack. Smart move by Mueller.

— Ross Garber ⚖️ (@rossgarber) November 8, 2018
Mueller's sweeping investigation of Russian interference in the 2016 election, as well as any crimes that arose during the course of that investigation, has resulted in  numerous indictments and guilty pleas.
Former Trump campaign manager Paul Manafort, former Trump campaign advisor George Papadopoulos, former Trump national security advisor Michael Flynn, and 13 Russian nationals and three Russian companies have all been ensnared by the probe.
Two names that have come up even more recently are former Trump campaign advisor Roger Stone and the president's son, Donald Trump Jr. While neither have been indicted, both have expressed fears that they could be, and soon.
[Image via Andrew Burton/Getty Images]
Have a tip we should know? [email protected]