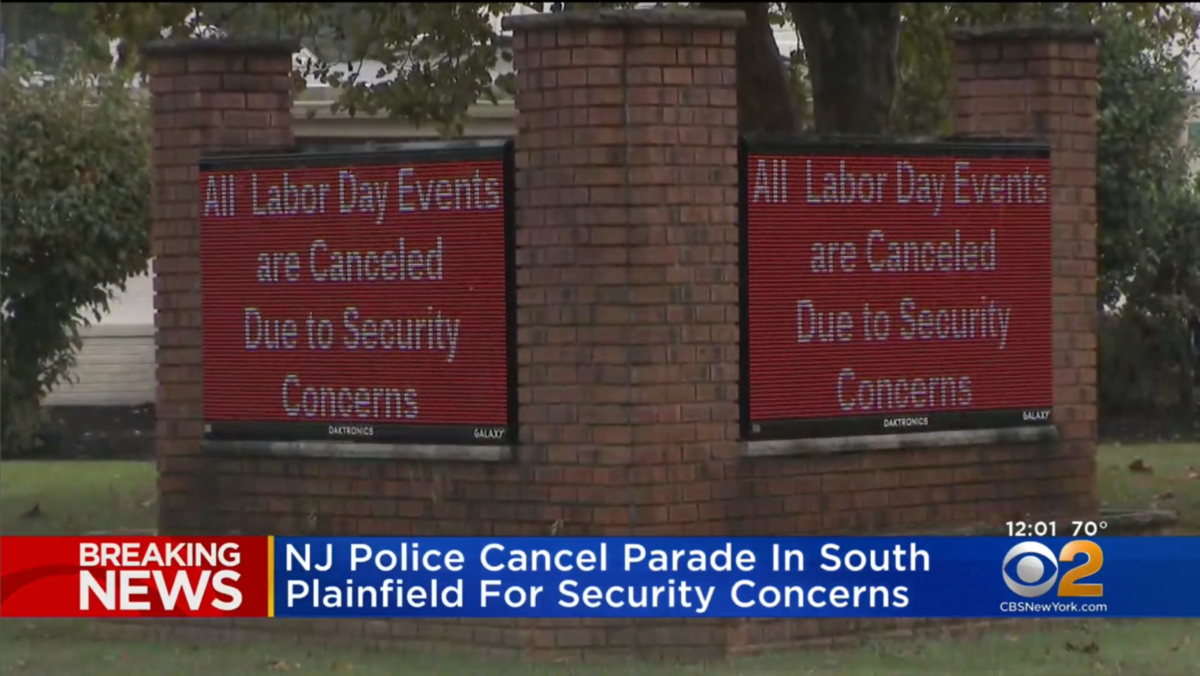 A 55-year-old man was arrested on Monday in New Jersey after explosives put a halt to planned Labor Day festivities, festivities where the state's Democratic governor and his wife were scheduled to appear.
According to local news website Patch.com, 55-year-old Thomas G. Kaiser was placed into custody by local authorities and charged with one count of possession of a destructive device for an unlawful purpose. The Middlesex County Prosecutor's Office (MCPO) told the outlet that additional charges were likely to be filed against the middle-aged South Plainfield resident.
Earlier, the South Plainfield Labor Day Parade–which was scheduled to be celebrated for the 62nd year in a row–was cancelled after law enforcement came across what they termed a "destructive device" apparently left at Donovan's Reef bar in Sea Bright, another borough also located in Monmouth County.
The bar itself sits along the planned parade route and the day's worth of working class-themed pageantry was set to include a fireworks show, a 5K race and an appearance from the Garden State's Gov. Phil Murphy (D) along with his wife Tammy.
The Murphys were quickly diverted away from the canceled parade route "out of an abundance of caution and due to the potential threat to the community," according to a senior official close to the governor who apparently spoke with NJ.com on the condition of anonymity. Neither the governor nor his wife are believed to have been a target nor ever actually in danger, the official admitted.
The explosives were not powerful enough to kill anyone, that anonymous official said.
Multiple sources confirmed to NJ.com's Brent Johnson that Murphy was not the intended target of the explosive devices.
According to the MCPO, a joint investigation aided by the Sea Bright Police Department led authorities to Kaiser's home where a cache of several like devices was allegedly discovered.
"During the investigation, it was learned that there were other destructive devices near [Kaiser's] home which is located in the vicinity of the start of the South Plainfield Labor Day Parade," the MCPO told New York City CBS affiliate WLNY.
A senior law enforcement official with the New Jersey Office of Homeland Security and Preparedness estimated that there were "over half a dozen" such devices discovered at Kaiser's home. The middle-aged man was later described as a "rogue individual" by the governor's aide.
Kaiser's younger brother spoke with CBS2's Nick Caloway, who appeared to confirm at least part of the law enforcement narrative by alleging that his elder brother had brought a "homemade firework" to the bar in question.
The unlawful possession of explosive devices qualifies as a "crime in the second degree" in New Jersey. If convicted on that charge, Kaiser could face somewhere between five to ten years in state prison and fines up to $150,000.
Gov. Murphy later canceled another Labor Day event due to the threat of rain.
[image via CBS 2 New York screengrab]
Have a tip we should know? [email protected]