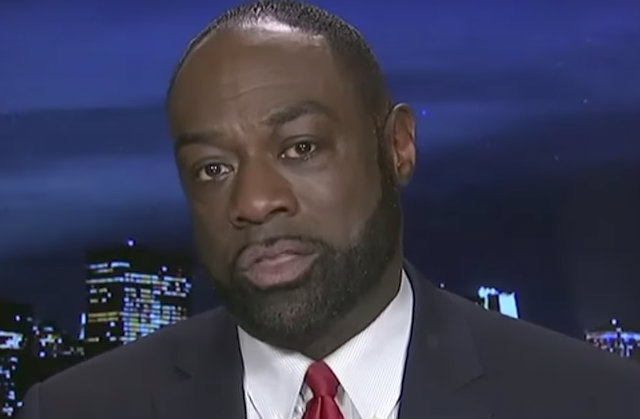 Attorneys for Law Enforcement and Crime analyst Rod Wheeler have dropped their discrimination claim against the Fox News Network. In a new amended complaint, they removed any reference to racial discrimination, but did not drop their case all together.
The lawsuit centers around a retracted story Fox News published about former Democratic National Committee staffer Seth Rich. Wheeler's lawsuit claims that Fox News falsely attributed quotes to Wheeler that connected the Rich's murder to WikiLeaks, and that he was falsely quoted to push a narrative that a leak of DNC emails were not the result of Russian hacking, but from Rich.
He filed the lawsuit against Fox News, parent company 21st Century Fox, journalist Malia Zimmerman, and Ed Butowsky, who allegedly worked with Zimmerman on the story. The original lawsuit included a claim that Fox News and 21st Century Fox discriminated against Wheeler because he's black.
"Mr. Wheeler's white colleagues with comparable or inferior skills, expertise and experience have received more air time, made more appearances and been hired into full time positions," the first complaint alleged. "As a result, these white colleagues make more money,receive more notoriety and, in many cases, receive valuable benefits." The new complaint makes no mention of this.
Wigdor explained the decision to remove the discrimination claim in a statement to LawNewz.com, saying, "Unlike the defamation claims, the employment claim is arguably subject to an arbitration agreement.  Therefore we are contemplating whether to move that part of his case into arbitration while we continue to litigate the defamation claims in court."
Wigdor currently represents more than a dozen current and former Fox employees in a separate racial discrimination lawsuit.
The defamation allegations in the lawsuit remain, and the new complaint adds language connecting Butowsky to the case. Butowsky had previously filed a motion to dismiss the claims against him, as well as a motion for sanctions against Wheeler and Wigdor for making what he called "frivolous" allegations.
Fox News said in a statement to LawNewz.com, "Mr. Wheeler appears to have dropped his bogus claims about racial discrimination.  He still cannot explain the fundamental defects in his remaining claims as are set out in the pending motion to dismiss."
LawNewz.com also reached out to Butowsky and 21st Century Fox.
Note: This article has been updated with Fox News' statement.
[Image via Fox News screengrab]
—
Follow Ronn Blitzer on Twitter @RonnBlitzer
Wheeler Amended Complaint by LawNewz on Scribd
Have a tip we should know? [email protected]