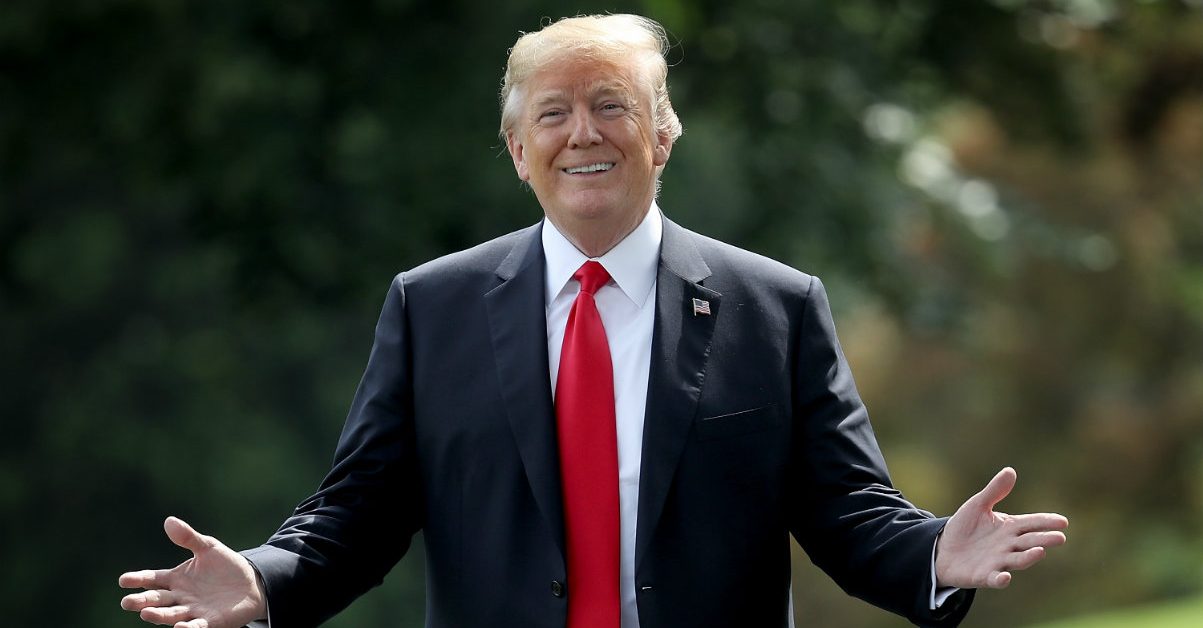 President Donald Trump should really consider not talking about that 2016 Trump Tower meeting with a Russian lawyer for dirt on Hillary Clinton; or so Trump has been advised, according to someone "familiar with discussions."
The source told CNN Trump has been told his tweeting "only gives oxygen to the topic."
We know that it would absolutely shock you if we said that people in the White House aren't always on board with the President Trump's use of his Twitter account. It's equally as shocking that Trump would ignore the advice of his inner circle.
Recent news about the focuses of Special Counsel Robert Mueller's Russia investigation, however, has added another layer Trump would be wise to consider. If, indeed, Mueller is attempting to build an obstruction case against the president using his tweets, talking off-the-cuff in this way is not helpful to Trump.
When the source cited by CNN expressed apparent concern about the oxygen the president is supplying to the topic, that source very well could have been expressing concern about the obstruction element.
In case you missed it, Trump lashed out over the weekend about the media reporting on the infamous 2016 Trump Tower meeting, a meeting attended by the likes of Donald Trump Jr. and Jared Kushner.
Fake News reporting, a complete fabrication, that I am concerned about the meeting my wonderful son, Donald, had in Trump Tower. This was a meeting to get information on an opponent, totally legal and done all the time in politics – and it went nowhere. I did not know about it!

— Donald J. Trump (@realDonaldTrump) August 5, 2018
…Why aren't Mueller and the 17 Angry Democrats looking at the meetings concerning the Fake Dossier and all of the lying that went on in the FBI and DOJ? This is the most one sided Witch Hunt in the history of our country. Fortunately, the facts are all coming out, and fast!

— Donald J. Trump (@realDonaldTrump) August 5, 2018
Too bad a large portion of the Media refuses to report the lies and corruption having to do with the Rigged Witch Hunt – but that is why we call them FAKE NEWS!

— Donald J. Trump (@realDonaldTrump) August 5, 2018
The meeting gained renewed attention when the president's ex-lawyer Michael Cohen said Trump actually knew about the meeting in advance, which was contrary to what Trump and his son Donald Jr. had said.
Trump Jr. even testified that his father did not know about the meeting in advance, raising the question as to whether he lied to Congress.
Special Counsel Mueller has reportedly been looking at Trump's tweets and other public statements regarding former FBI directors James Comey and Andrew McCabe, as well as Attorney General Jeff Sessions. Not long after that news dropped last week, the president tweeted about all three of them.
[Image via Win McNamee and Getty Images]
Have a tip we should know? [email protected]