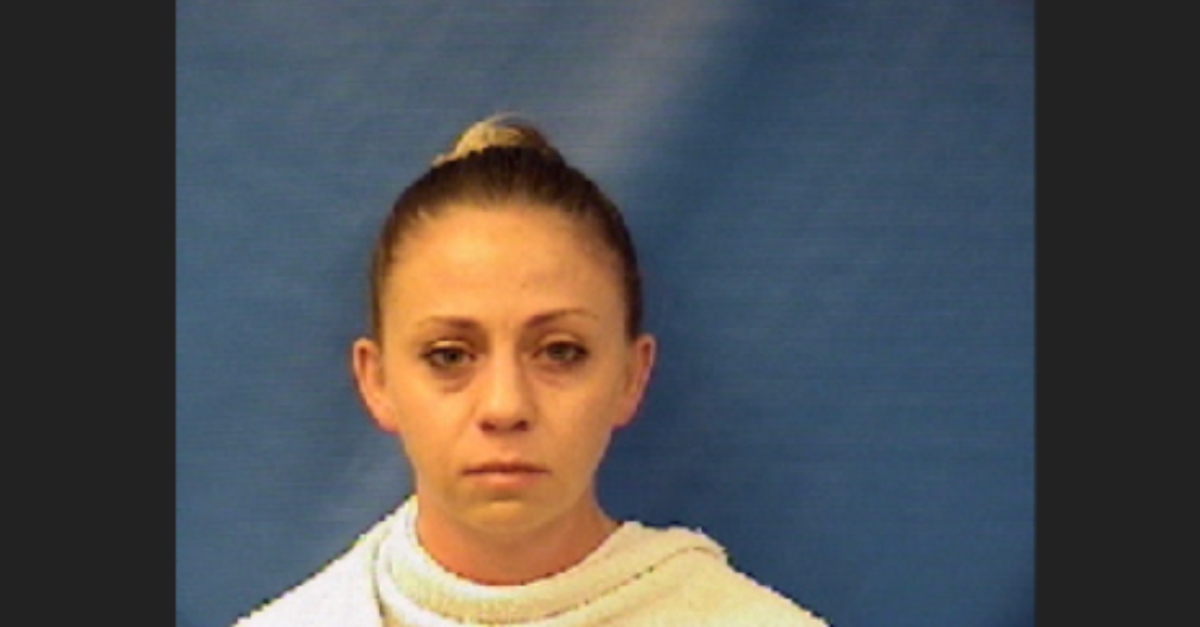 Incoming Dallas County District Attorney John Creuzot says that former police officer Amber Guyger, the woman charged with manslaughter after fatally shooting neighbor Botham Shem Jean in his apartment, should have been charged with murder. It's worth pointing out, however, that his statement leaves open the possibility that he may continue pushing the manslaughter charge handed down by outgoing DA Faith Johnson.
"I don't know any police reports," he said in a NBC-Dallas-Worth report. "I don't know any forensic reports, but based on what I have seen, manslaughter is an inappropriate charge, based on the circumstances as I understand them. Once I get in there and I get everything in front of me and it appears the most appropriate charge is murder, then that's the charge we will go forward with."
He said that going with anything less than murder turns away from local county precedent.
Johnson, a Republican who lost her election bid to Democratic candidate Creuzot on Tuesday, defended her handling of the Guyger probe.
"I am proud of the work that my team and I have done to prepare the Amber Guyger case for presentation to the grand jury," she said in a statement to Law&Crime. "In vigorous pursuit of justice for Botham Shem Jean and his family, we have worked tirelessly gathering evidence, conducting forensic testing, and interviewing more than 200 witnesses for our own independent investigation. As I have stated from the beginning, my team will present to the grand jury all of the evidence gathered during both our independent investigation and the Texas Rangers' investigation. Further, we will explain all of the applicable laws so that the grand jury will have all the evidence they need to make the right decision. It is my sincere hope that if the grand jury true bills the Amber Guyger case, Judge Cruezot will continue my work to vigorously seek justice for Botham Shem Jean, his family, and the residents of Dallas County."
A Dallas County court clerk told Law&Crime on Friday that records show a grand jury hearing has a yet to be scheduled.
Police in September said that that Guyger fatally shot Shem, her upstairs neighbor, when she entered his apartment after a shift. She repeatedly told the 911 operator that she believed it was her home, according to law enforcement officers who reportedly claimed to hear the audio.
The case garnered scrutiny because of the outrageous nature of the allegation, and because it happens amid an ongoing national debate on how cops treat people of color. Guyger is white. Jean, Creuzot, and Johnson are black.
[Mugshot via Kaufman County]
Have a tip we should know? [email protected]