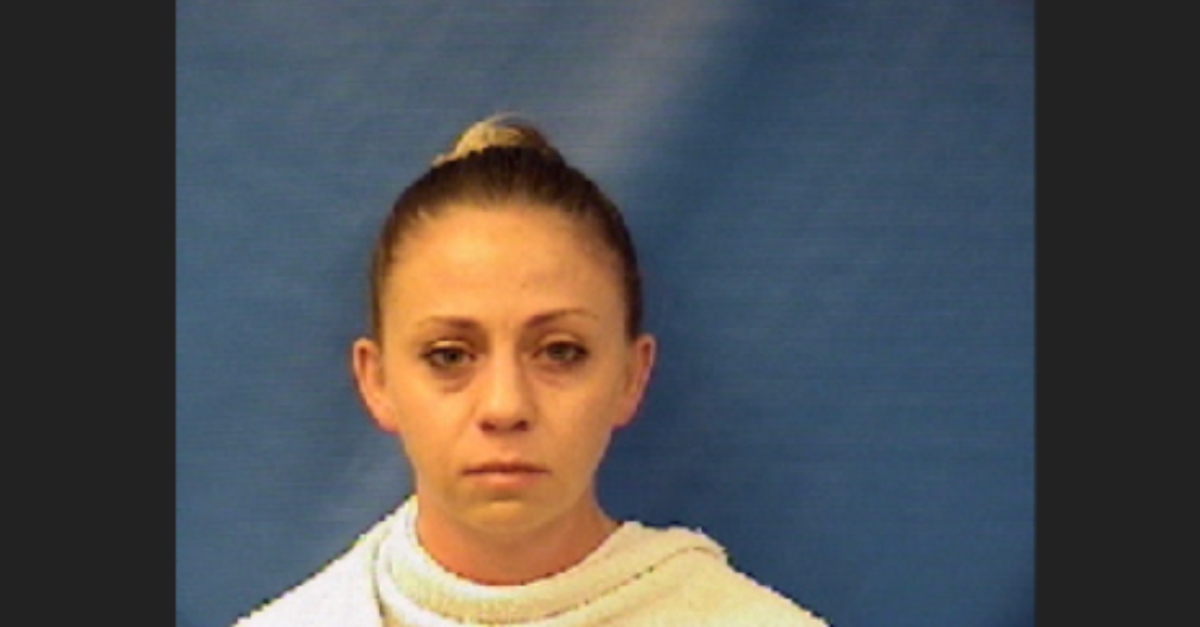 The city of Dallas, in line with a request from the Dallas Police Department, is refusing to release the audio recording of the 911 call that former Dallas police officer Amber Guyger made on the night she shot and killed Botham Jean in his own apartment.
Guyger killed Jean after somehow making her way into his apartment under after returning to the complex they both lived in on Sept. 6, 2018.
Controversy immediately erupted in the North Texas area and was later sustained as Guyger's story appears to have changed multiple times following the slaying. In one version of Guyger's story, Jean answered the door. In another version, he was across the room when she shot him twice. One version has Jean and Guyger exchanging words–another does not.
The audio recording of Guyger's 911 call had been requested by the Dallas Morning News, by way of a formal open records request filing. In denying that request, however, Assistant City Attorney Pavala Armstrong argued that releasing the phone call would interfere in the ongoing investigation into Guyger's killing of Jean.
In her Monday letter, Pavala said that the police department and the Dallas County District Attorney's Office are directly appealing to indicted Texas Attorney General Ken Paxton in order to allow them to keep the recording away from the public. (Paxton was charged with two counts of fraud and one count of violating state securities laws in July 2015.)
In their article detailing the city's denial, the Morning News noted that they are requesting the information in order "to give the public a better understanding of what happened that night at the South Side Flats apartments [which are located] blocks away from police headquarters."
The article also mentioned that while many police departments across the Lone Star State make recordings of 911 calls public soon after being made, the Dallas County District Attorney's Office has moved to limit their release over the past few years, citing the potential to compromise ongoing investigations.
For their part, the Dallas County District Attorney's Office is also claiming that by withholding the Guyger 911 call, city prosecutors are aiming to keep the case under their own jurisdiction. On Tuesday, First Assistant District Attorney Mike Snipes said the office hopes that by keeping the 911 call under wraps, the city and case could avoid additional pre-trial publicity.
According to Snipes, Dallas County District Attorney Faith Johnson is concerned that a judge might move the trial out of Dallas County on the basis that the potential juror pool might have already made up their minds about the controversial–and already highly-publicized–killing.
The entirety of the presently withheld 911 call apparently isn't completely unknown, though.
According to two anonymous law enforcement officials who spoke with the local ABC affiliate in North Texas, Guyger said, and then repeated dozens of times over during the call, "I thought it was my apartment." The recently-fired and now-former officer also expressed some confusion and remorse, allegedly saying, "I'm so sorry," and asking out loud, "How did I do that?"
One law enforcement official told WFAA 8, "The desperation in her voice is awful."
[image via Kaufman County Jail]
Follow Colin Kalmbacher on Twitter: @colinkalmbacher
Have a tip we should know? [email protected]