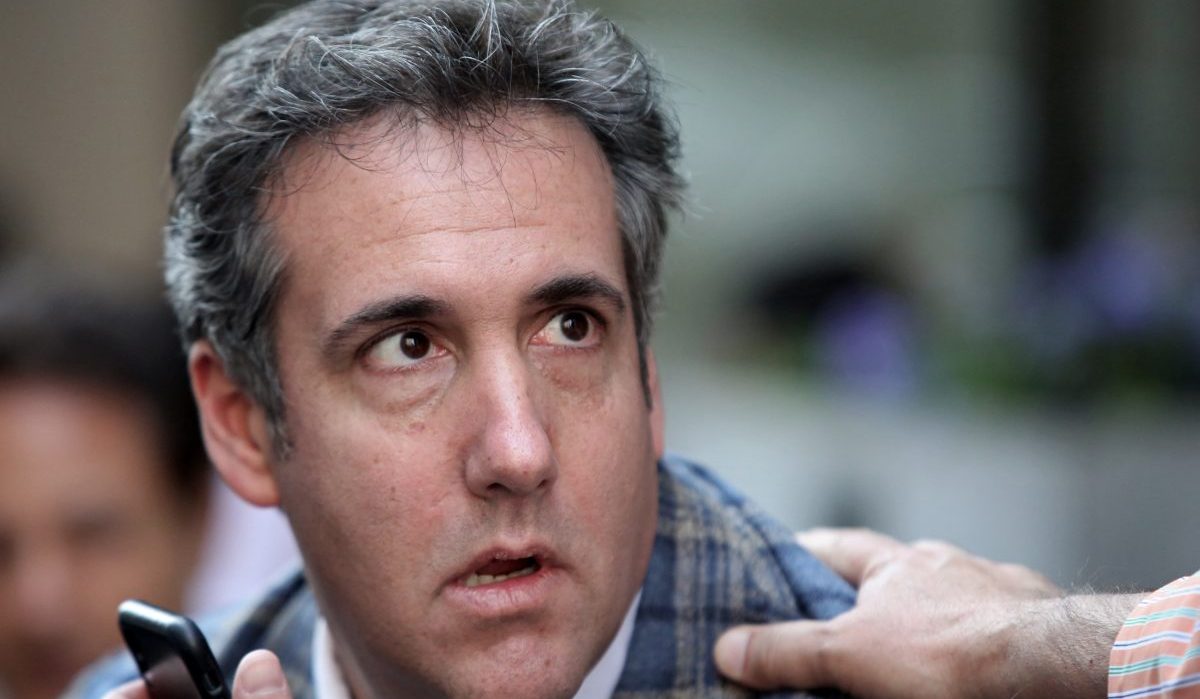 Michael Cohen has a lot on his plate these days. There's the pending criminal investigation where prosecutors now have more than a million documents from raids they conducted, his recent ABC News interview, and the lawsuit filed by Stormy Daniels against him and Donald Trump over the hush agreement that paid her $130,000 to keep quiet about an affair she claims she had with Trump.
With all of this, it turns out that Cohen missed a pretty important deadline in the second lawsuit Daniels filed against him, which alleges that he colluded with her former lawyer Keith Davidson when the two were negotiating the hush agreement back in October 2016. Daniels and her current lawyer, Michael Avenatti, filed their complaint against Cohen and Davidson in California Superior Court on June 6. Cohen moved to have the case sent to federal court the next day, but apparently hasn't done anything since, which is now causing him problems.
Because Cohen didn't file an answer to the complaint before he sought to remove it to federal court, Federal Rule of Civil Procedure 81(c)(2)(A) says he had 21 days from the time he received it to do so.
Judge S. James Otero pointed this out in an order on Monday.
"As defendant Michael Cohen filed the notice of removal on June 7, 2018, with a copy of the initial pleading attached, his deadline to file a responsive pleading was no later than June 28, 2018," the judge wrote.
Judge Otero stated that Cohen now has until July 9 to file his answer. Avenatti also has until then to move for a default judgment regarding Cohen's part of the lawsuit, meaning the court would rule in Daniels' favor because Cohen failed to present any argument.
Avenatti's response?
"Amateurs."
Cohen's lawyer Brent Blakely told Law&Crime that he will submit the appropriate filing by the new deadline, and will move to have the case against Cohen dismissed. He was confident that Judge Otero would not enter a default judgment in Daniels' favor.
"We are filing an Answer, Motion to Dismiss for Lack of Personal Jurisdiction, and an Anti-Slapp Motion," Blakely said in an email.  "Court is not entering a default judgment." Anti-Slapp motions are based on a California law meant to block lawsuits meant to restrict free speech.
Blakely did not give a reason for why he and Cohen missed the original deadline. Meanwhile, he and Cohen filed a reply in Daniels' other lawsuit, arguing for the court to issue a gag order to keep Avenatti from talking about the case to the media or public.
"Instead of trying to get a gag order issued so I cannot speak the truth to the public, Mr. Cohen and his lawyer Brent Blakely should be focused on simple court deadlines," Avenatti said.
Clifford v Davidson Order to Show Cause by Law&Crime on Scribd
[Image via Yana Paskova/Getty Images]
Have a tip we should know? [email protected]