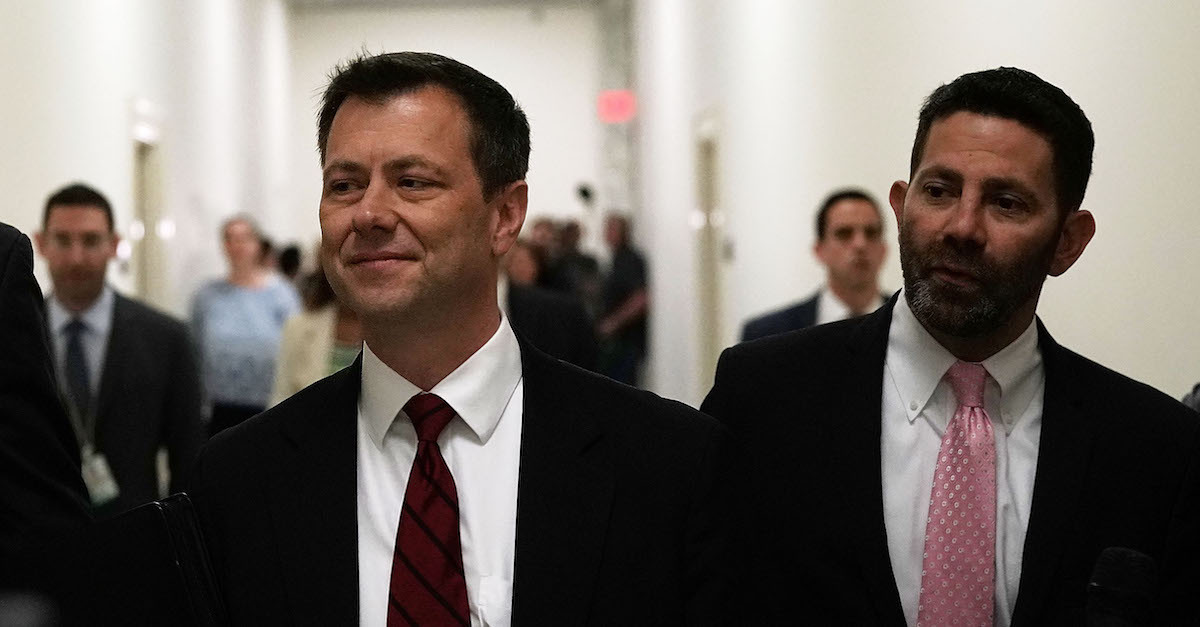 The search for anti-Trump bias in FBI agent Peter Strzok's text message exchanges with FBI love interest and lawyer Lisa Page in the months leading up to the 2016 election were one of many things scrutinized closely in the Inspector General Michael Horowitz's recent report, but Strzok's lawyer is convinced that the latest maneuverings on Capitol Hill indicate a Republican-orchestrated "trap" is afoot.
The lawyer is also unhappy about some of the questions Strzok was asked during the interview, specifically questions like, "Did you love Lisa Page?", "What DO Trump supporters SMELL like, agent?" and "Which party primary did you vote in in 2016?"
CNN reported that attorney Aitan Goelman sent the House Judiciary Committee a letter accusing congressional Republicans of twisting the words Strzok uttered during a 11-hour meeting last week with the committee behind closed doors. Goelman said that, as a result, the committee's invitation for Strzok to testify publicly next week isn't enticing.
"Having sharpened their knives behind closed doors, the committee would now like to drag back Special Agent Strzok and have him testify in public — a request that we originally made and the committee denied," he said. "What's being asked of Special Agent Strzok is to participate in what anyone can recognize as a trap."
Goelman called for the release of a transcript from the meeting and indicated he might consider testifying before a different committee.
"Given that the committee is playing political games, violating our trust and its own rules, it no longer makes sense for us to keep playing along. [My client] is willing to testify again, and he is willing to testify publicly," he said. "He might even be willing to testify publicly before this committee. But not under conditions that are so obviously designed to embarrass and a trap an honorable man who has spent 25 years serving his country in the military and in law enforcement."
The letter comes after Republicans and Democrats went back and forth in the House over public discussion of closed door testimony without a public transcript.
[Image via Alex Wong/Getty Images]
Have a tip we should know? [email protected]