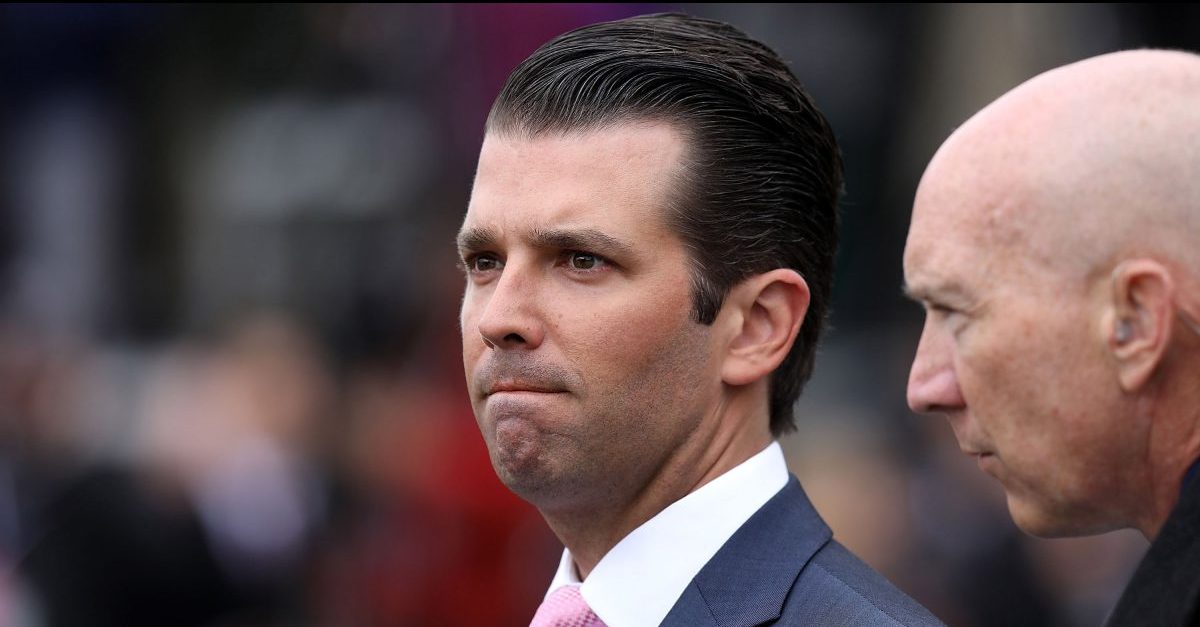 Former Trump attorney (and former attorney in general) Michael Cohen on Wednesday told Congress that both Ivanka Trump and Donald Trump Jr. had much more than "peripheral" awareness of Moscow Project negotiations that Cohen previously pleaded guilty to lying about. Could this be a problem for a Trump Jr., considering his 2017 testimony before the Senate Judiciary Committee?
Cohen said that he briefed Trump Jr. and Ivanka Trump "approximately 10 [times]," adding that he would "report back" to Trump "after each communication," leading to immediate questions — again — about Trump Jr.'s testimony.
Recall: A person close to the Trump Organization previously told CNN that both Trump Jr. and Ivanka Trump knew about the Moscow Project negotiations, but said the latter's involvement was "limited to recommending architects and designers." Meanwhile, that person also backed Trump Jr.'s characterization of his involvement as "peripheral," calling that "100% accurate." This person further said that the Trump Organization also said that they "found one email involving Trump Jr. and a few that included Ivanka, but said all of those communications were sent before January 2016."
Trump Jr.'s potential liability in ongoing investigations has up to now been assumed to be statements he's made under oath before Congress. In other words, the operating theory is that he could be on the hook for making false statements. The analysis would have to focus on whether multiple briefings fit the definition of "peripheral" awareness, and whether Trump Jr.'s statements amounted to concealing a material fact or making a materially false statement.
As Law&Crime has explained before, materiality in law means "that which is important or which is not merely of form but of substance." Special Counsel Robert Mueller found that Cohen's lie about the Moscow Project was "material" for reasons that are not yet fully clear, so it follows that if Trump Jr.'s comments are seen as downplaying his knowledge or knowing and willful concealing of material facts, that would be a problem.
Either way, Trump Jr. is more than likely going to have to answer more questions about this, and other subjects related to the Trump Organization going forward, but that could result in a lengthy legal battle.
CNN legal analyst and attorney Ross Garber told Law&Crime that one thing that seems like a foregone conclusion is that House Democrats are going to subpoena Trump Jr., Ivanka Trump and more, in light of today's events.
"It seems certain House Democrats will issue subpoenas to Donald Trump, Jr., Ivanka Trump, Allen Weisselberg and others. They may resist testifying though, which could result in protracted litigation," he said.
Trump Jr., for his part, has been closely watching today's events unfold.
[Image via Chip Somodevilla/Getty Images]
Have a tip we should know? [email protected]