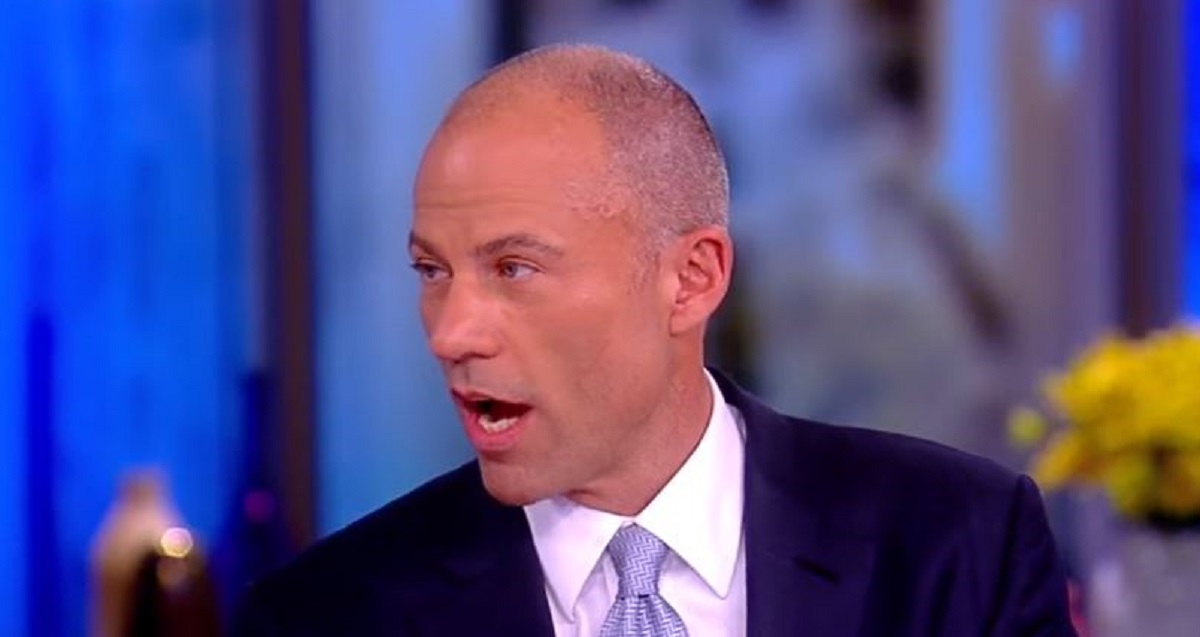 Stormy Daniels' lawyer Michael Avenatti is trying really hard to get involved in the proceedings surrounding the seizure of records from Michael Cohen's office, home, and hotel. The case is set in federal court in New York, where Avenatti is not licensed to practice, so he's applying for what's known as pro hac vice admission, which is where a lawyer is granted permission to practice in a particular jurisdiction for a specific case. In support of this application, Avenatti submitted some new evidence Tuesday night: a copy of an announcement that he's been nominated for an award for trial lawyers.
"Earlier today, I was named as a finalist for Public Justice's Trial Lawyer of the Year Award as a result of the $454 million class action jury verdict I obtained last year in Federal District Court (Hon. D. Gee) on behalf of surgeons, nurses, hospitals and trauma centers that had been defrauded," Avenatti wrote in an accompanying affidavit.
According to Pubic Justice's announcement, Avenatti is one of five attorneys sharing the nomination for their work on the case of Bahamas Surgery Center v. Kimberly-Clark. The team is one of four nominated for the award, which will be presented at a ceremony in Denver on July 9.
To make clear what this award means, he went on to say, "The group presents its Trial Lawyer of the Year award to the attorney(s) who made the greatest contribution to the public interest within the past year by trying or settling a precedent-setting, socially significant case."
This comes after Cohen's latest attempt to block Avenatti from the matter. Earlier on Tuesday, Cohen's attorney submitted a letter to the court citing a recent $10 million judgment against Avenatti's firm Eagan Avenatti in favor of a former legal partner who sued for breach of contract.
Avenatti addressed this in his affidavit (after describing his award nomination), noting that Eagan Avenatti is not representing Daniels, rather it's his own Avenatti & Associates, APC. Additionally, Avenatti noted, "No arbitration panel ever found that Eagan Avenatti, LLP acted
with malice, oppression and fraud."
Cohen had argued in the past that the court should not grant pro have vice admission to Avenatti because of some of his recent tactics, including releasing records of financial transactions (at least one of which turned out to be in reference to the wrong Michael Cohen), his character and fitness, and his behavior, which Cohen described as "deliberate creation of a carnival atmosphere."
Avenatti had responded to this by saying, "We have done nothing wrong and any suggestion to the contrary is nonsense."
Avenatti Supplemental Affidavit on Scribd
[Image via ABC screengrab]
Have a tip we should know? [email protected]