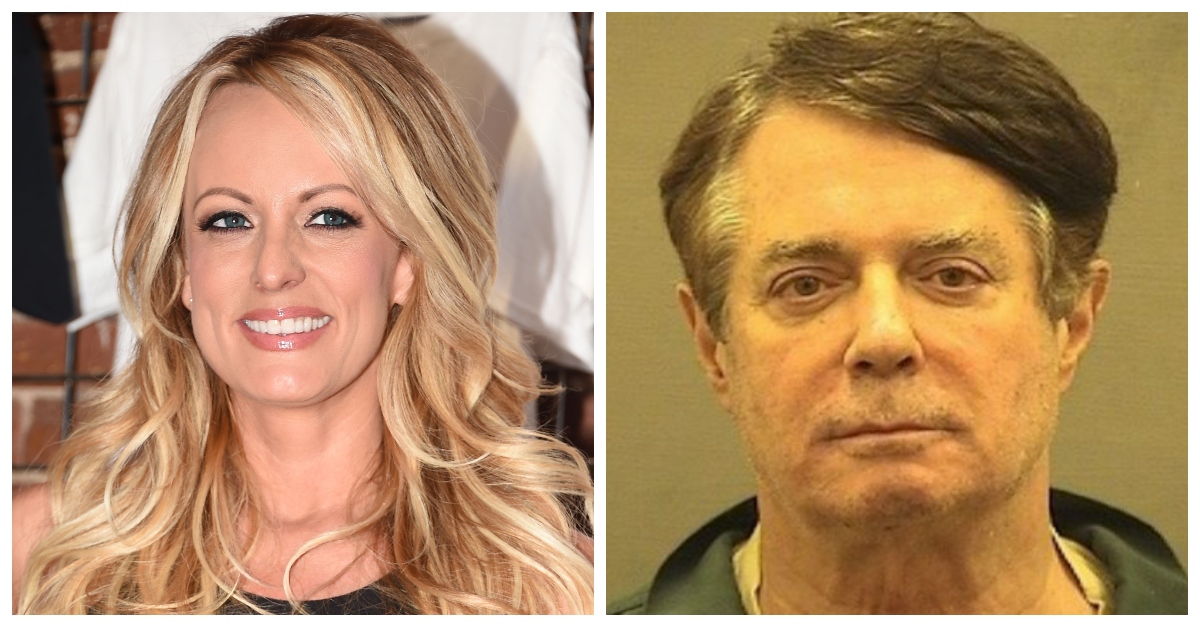 We were hit with a whirlwind on August 21 when ex-Trump attorney Michael Cohen pleaded guilty and Paul Manafort was found guilty on the same day. Well, prepare yourselves for a light gust.
Judge S. James Otero, the California justice presiding over Stormy Daniels' non-disclosure agreement (NDA) dispute against President Donald Trump and Michael Cohen, has moved a scheduling hearing to the same day that Paul Manafort's second trial is set to begin.
Manafort was found guilty in the Eastern District of Virginia on eight of 18 bank and tax fraud counts against him.
The Court moved the hearing in the NDA case from Sept 10 to Sept 24. See below. pic.twitter.com/V9PoSVBiuV

— Michael Avenatti (@MichaelAvenatti) September 4, 2018
The second Manafort trial was expected to begin on September 17, but opening statements were pushed off by Judge Amy Berman Jackson to September 24.
Daniels' case, on the other hand, has been on hold for months. Cohen's legal troubles in the Southern District of New York were a primary concern for Judge Otero and Cohen's legal team, but now that Cohen has pleaded guilty to multiple federal crimes things may change.
Daniels' attorney, Michael Avenatti, has argued that things should change because of Cohen's plea.
"[N]ow that Mr. Cohen has admitted to his crimes under oath before the district judge in the Southern District of New York, there is no substantive justification for putting this case on hold," he has argued. "A myriad of litigation activities may occur in this case that would not disturb what remains of Mr. Cohen's Fifth Amendment rights."
Avenatti slammed Cohen just hours ago for dragging his feet on this issue, questioning whether Cohen really wants to "do the right thing."
If Michael Cohen was truly interested in doing the right thing and coming 100 percent clean, he would agree to sit for a sworn deposition in our case. Instead, he is obstructing at every turn in an effort to continue to hide the facts about Trump's involvement. #Basta

— Michael Avenatti (@MichaelAvenatti) September 5, 2018
Cohen attorney Brent Blakely wants proceedings halted until after Cohen is sentenced on eight counts of tax fraud, bank fraud and campaign finance violations. The sentencing is currently supposed to take place on December 12.
"[I]t is clear that the testimony or discovery he may provide in [the Daniels] case may be used against him at sentencing," Blakely has said.
Cohen, of course, claimed then-candidate Trump "directed" him to commit the campaign finance crimes before the election by paying off Daniels for her silence about a sexual relationship with Trump.
[Images via Robyn Beck/AFP/Getty Images, Alexandria Detention Center]
Have a tip we should know? [email protected]