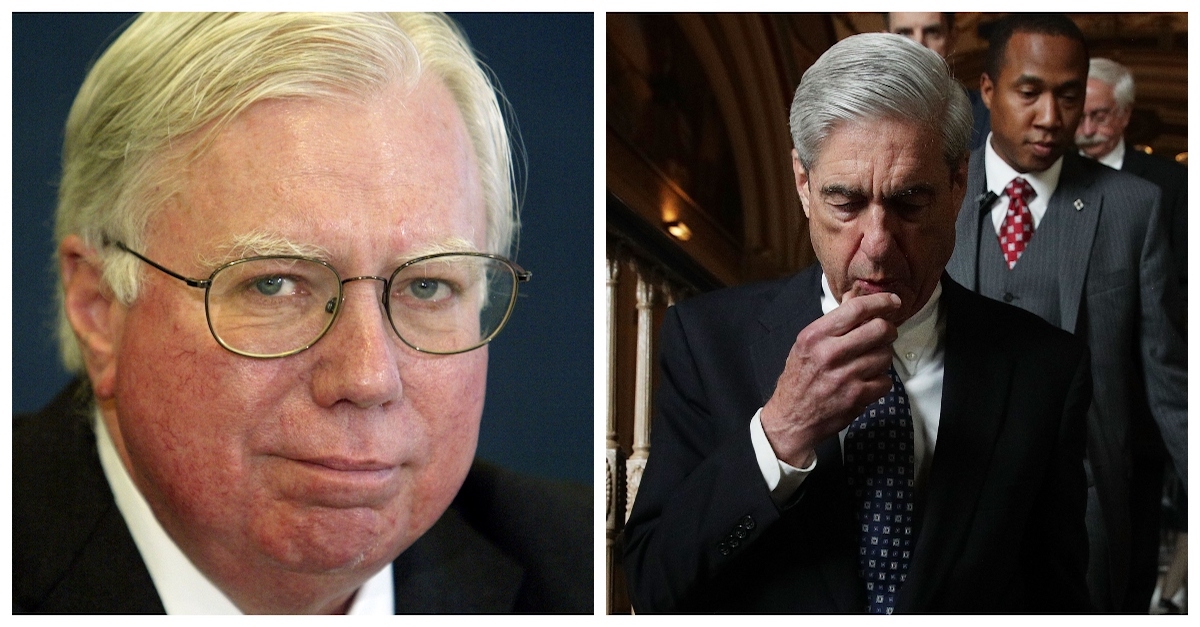 Another notch in the belt of Robert Mueller?
The New York Times' Maggie Haberman reported Wednesday afternoon that Special Counsel Mueller has subpeoened Roger Stone-connected "birtherism conspiracy theorist" and author Jerome Corsi. 
Corsi is also connected to InfoWars' Alex Jones.
Corsi has written books like "Where's the Birth Certificate?" "Partners in Crime: The Clintons' Scheme to Monetize the White House for Personal Profit," "Who Really Killed Kennedy?: 50 Years Later: Stunning New Revelations About the JFK Assassination," and "Killing the Deep State: The Fight to Save President Trump."
Corsi has been subpoenaed to appear Friday before a grand jury.
According to the Times, Corsi's lawyer David Gray believes Mueller is going to ask about Corsi's conversations with Stone.
Gray said his client "intends to comply with the subpoena." Mueller is reportedly looking into Stone's connection to the hacked DNC internal emails that were dumped on WikiLeaks before the 2016 election, as well as Stone's contact with WikiLeaks founder Julian Assange.
We already knew that Mueller might be closing in on Stone given the number of those connected to him who have been subpoenaed by the special counsel. Stone himself is well aware of it.
Stone recently sent out an email to supporters asking for legal aid in advance of a supposed frame-job by Mueller, who he identified as an agent of the "deep state."
Stone said Mueller is attempting to "frame" him.
"Robert Mueller is coming for me," Stone said. He claimed to be on a "hit list" and later said in a text that Mueller "may frame [him] for some bogus charge […]  to silence me or induce me to testify against the president."
This happens after former Stone aide Andrew Miller was held in contempt for ignoring Mueller's subpoena. Miller lost a challenge of Mueller's authority and is now appealing that ruling.
In recent days, the so-called "Manhattan Madam," Kristin Davis, another former aide to Stone, agreed to a voluntary interview.
Then there's Randy Credico, a radio host/comedian acquaintance of Stone's, who Stone reportedly asked to contact Assange. He also was subpoenaed by Mueller and said he planned to comply.
One other thing Mueller was reportedly looking into regarding Stone was "threatening emails."
[Images via Matthew Cavanaugh/Getty Images, Alex Wong/Getty Images]
Have a tip we should know? [email protected]