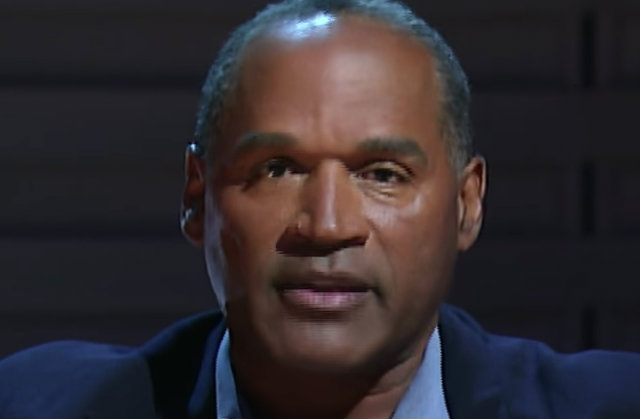 Twelve years ago, Fox shelved a controversial interview with accused killer OJ Simpson. That footage will finally be aired on Sunday, March 11. It is titled O.J. Simpson: The Lost Confession.
Fox made the announcement on Thursday. They described the interview between Simpson and publisher Judith Regann as Simpson giving a "shocking hypothetical account of the events that occurred on the night his ex-wife, Nicole Brown Simpson, and her friend, Ron Goldman, were brutally murdered."
Backlash caused Fox to balk at releasing this special in 2006. Though acquitted in the murders, Simpson was convicted in court of public opinion.
Simpson is currently a free man after serving time for a 2007 armed robbery in Las Vegas. Don't expect him to make any money from the interview, in which he discussed the book If I Did It. The family of Ron Goldman won a 1997 wrongful death lawsuit against Simpson, and a multi-million dollar judgment to boot. A judge later awarded the Goldman family the rights to If I Did It. When Goldman attorney David Cook spoke to Law&Crime about it last July, he said the judgement grew to $52 million because of interest.
[Screengrab via Fox]
Have a tip we should know? [email protected]