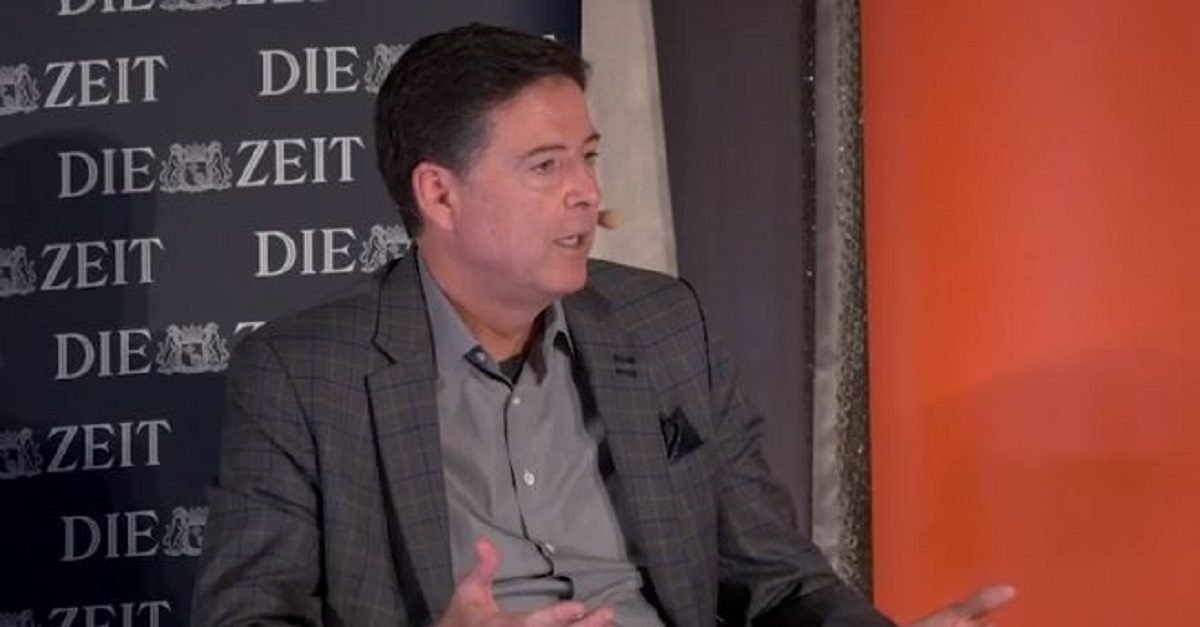 Former FBI Director James Comey spoke about some of the allegations made against him in the recent Inspector General's report on the Hillary Clinton investigation in an interview with a German newspaper, and had some strong words for the former Secretary of State.
In his discussion with Die Zeit at the American Academy in Berlin, Comey said that he respected the report by IG Michael Horowitz, even if he disagreed with some of its conclusions. He also addressed the revelation that he himself used a personal email account to conduct government business. When asked if he owed Clinton an apology, considering that his investigation of her centered on her use of a private email server, Comey responded with a resounding "No!"
Clinton herself responded to report's reference to Comey's personal email use with a snarky tweet, and but Comey took issue with this.
"I don't want to criticize her," Comey said, "but it shows me that even at this late date, she doesn't understand what the investigation in her case was about."
Comey didn't deny using his personal Gmail account for government business, but said that the difference between him and Clinton was that he didn't use it to send or receive classified information, and the IG report didn't say he did.
"It was not about her use of a personal email system, and she didn't get that during the investigation, because she used to say 'Well Colin Powell when he was secretary of state used AOL.'Tthat was not what it was about," Comey said, explaining that the Clinton investigation "was about communicating about classified topics on that system when those topics have to be done on a classified system."
Comey said he gets why Clinton posted her sarcastic tweet, "But it's a totally different thing."
[Image via Die Zeit screengrab]
Have a tip we should know? [email protected]