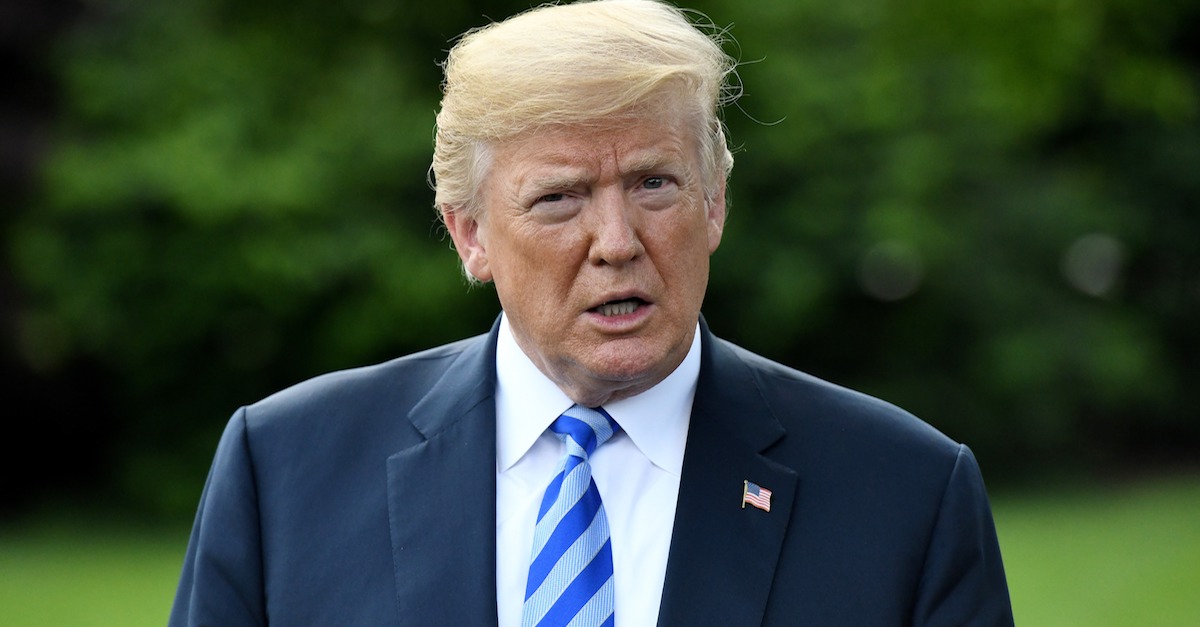 Update: President Donald Trump signed an executive order to allow children to be detained with their families for an extended period of time. This measure could potentially conflict with a 1997 consent decree that caps child immigration detention at 20 days, but the order looks to get around that restriction. Members of Congress are also in the process of working on legislation that would address the issue.
---
According to the Associated Press, Secretary of Homeland Security Kirstjen Nielsen is working on a proposal for an executive action that would end the Trump administration's practice of separating families who cross the border illegally.
The current zero tolerance prosecution policy for illegal immigration results in children who cross with their parents being taken and detained while the adults face prosecution, but the order would allow for families to be detained together. Sources said Wednesday morning that Nielsen was going to the White House to discuss the measure with President Donald Trump.
Trump would have to sign the order for it to take effect, and it's unclear if he would support such a measure. Recently, the president had been calling on Democrats to get on board with sweeping immigration reform that would include ending the family separation practice. Republicans in Congress have proposed such a measure, while Senator Ted Cruz suggested a narrower approach that would focus on the issue at hand.
More recently, however, sources told Fox News that executive action is a possibility, and President Trump said that he was "working on something" while blaming Democrats for not passing legislation to solve the problem.
It's the Democrats fault, they won't give us the votes needed to pass good immigration legislation. They want open borders, which breeds horrible crime. Republicans want security. But I am working on something – it never ends!

— Donald J. Trump (@realDonaldTrump) June 20, 2018
There is still no official word on any progress, however.
When asked by reporters, White House press secretary Sarah Huckabee Sanders simply said, "We'll keep you posted. When we have an announcement to make, we'll make it.
[Image via Olivier Douliery-Pool/Getty Images]
Have a tip we should know? [email protected]