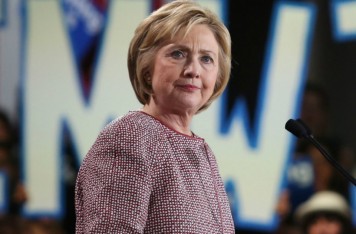 I took a look at some new emails released on Tuesday by Wikileaks that appear show an interesting conversation took place between two of Hillary Clinton's top allies on the day The New York Times published its report on her use of private email server at the State Department. Here's the back story.
The March 2, 2015 email conversation between John Podesta and Neera Tanden suggests they were somewhat frustrated with other members of Clinton's team that the email issue only came to light just before she announced her presidential run.
"Speaking of transparency, our friends Kendall, Cheryl and Phillipe sure weren't forthcoming on the facts here," Podesta wrote.
If you put two and two together, Podesta is seemingly referring to Clinton's lawyer David Kendall and top aides Cheryl Mills and Philippe Reines, and the timing of the email suggests those three may have left other Clinton advisors in the dark about the extent of the private server issue.
Tanden seems to share Podesta's apparent frustration, writing back, "Why didn't they get this stuff out like 18 months ago? So crazy."
She also appears to be critical of Mills for even allowing the use of the private server in the first place.
"This is a cheryl special," Tanden wrote.  "Know you love her, but this stuff is like her Achilles heal. Or kryptonite. she just can't say no to this shit."
There is also some additional evidence that this conversation is focused on Clinton's use of the private server.  Later in the email chain, Tanden appears to reference Jeb Bush's decision to release his emails from his time as governor of Florida.
Tanden wrote, "Unless he's the walking dead, Bush will go to town tomorrow. Given his release in December or whenever it was."
The New York Times reported on the release of Bush's emails in December 2014.
Yet, perhaps the most interesting portion of the email exchange comes towards the end of the chain when Tandem seems to express her opinion about why Clinton's team did not deal with the email matter sooner.
"I guess I know the answer," she wrote. "They wanted to get away with it."
This is an opinion article. The views expressed in this article are those of the author. 
[image via Krista Kennell/shutterstock]
This is an opinion piece. The views expressed in this article are those of just the author.