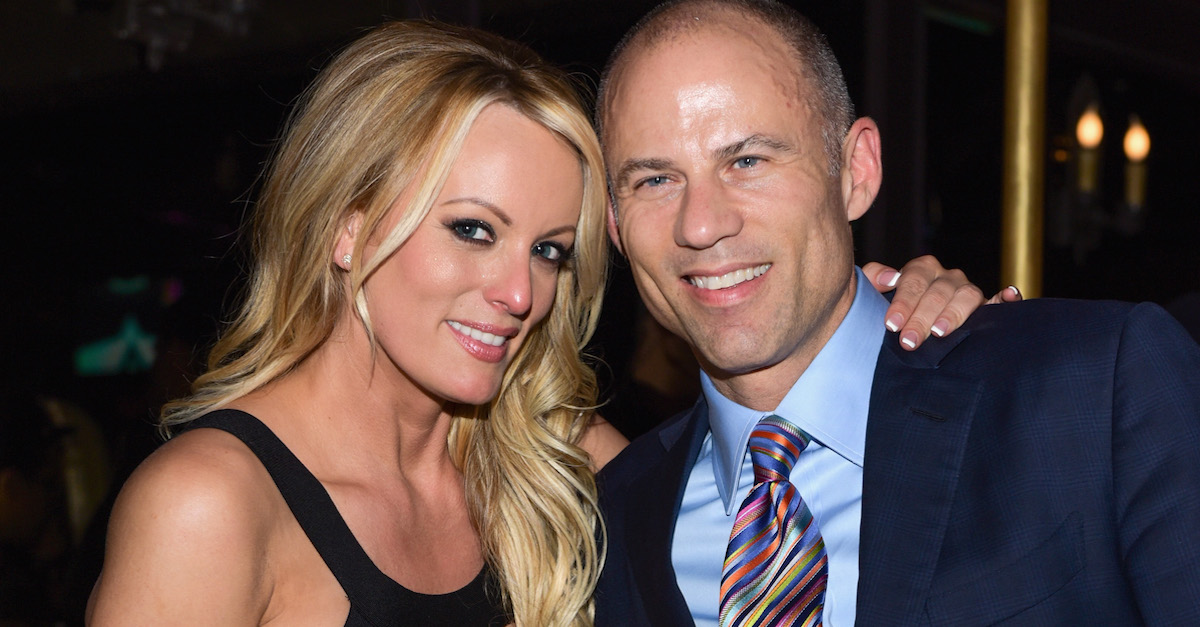 Stormy Daniels' attorney Michael Avenatti said in what we'll call a wide-ranging interview with Salon that while he has sympathy for First Lady Melania Trump, he believes she knows Daniels is telling the truth about sleeping with Donald Trump. He also says Rudy Giuliani and Trump himself know Daniels is telling the truth and that Trump attorney Michael Cohen is a "moron."
The interview began with Avenatti slamming Giuliani for "front-and-center misogyny" by discrediting Daniels because she's a porn star. It ended with the reporter laughing at Avenatti's insult of Cohen and the two of them agreeing that Cohen is not Socrates, Aristotle, or Plato.
In the middle of the story, Avenatti was asked if he thinks Trump is "fearful" and he replied that there is "no question that he knows my client is telling the truth because he was there and this happened," even citing unnamed Trump supporters he knows who believe Daniels' story.
"I know people on the right that are staunch supporters of the president, and even they comment to me on how much credibility she had. How much they believed her as to what she said. In my view, there's zero question. She was telling the truth during that interview," he said.
He went on to name others who "know exactly what happened."
"Mr. Trump knows it, I think the First Lady knows it. I think Mr. Giuliani knows it; they know exactly what happened here. I think Mr. Trump also knows that he participated in the cover-up relating to this $130,000 payment," he said. "He picked the wrong fixer to handle it. He picked the guy in Michael Cohen, who is not that tough and is a moron."
The reporter, Matthew Rosza, notably included his own laughter at the Cohen jab.
"Michael Cohen, I'm sorry, I shouldn't have laughed at that, but it was a . . . I take it you would not consider Michael Cohen to be your professional equal?" the transcript reads.
What happened next was a joy to anyone who has ever wondered if Avenatti views Cohen as an ancient Greek philosopher. Thanks to this interview we now know he does not view Cohen as "the Socrates of our time," nor Aristotle, nor Plato.
While Avenatti expressed no sympathy for Cohen, he did say people should be sympathetic for Melania Trump.
"Absolutely, I have a lot of sympathy for the first lady. I think that other people should have sympathy for her. From all indications, she's a nice woman. I don't think she signed up for any of this," he said.
[Image via Tara Ziemba/Getty Images]
Have a tip we should know? [email protected]