In this week's Ask The Lawyerz, we are discussing a federal judge's decision to overturn the conviction of Brendan Dassey. Dassey's conviction was put into the spotlight after the Netflix hit documentary, Making a Murderer. Head to LawNewz.com's Facebook page at 3:30 Today (Wednesday) to watch LIVE!
In 2007, Dassey was convicted along with his uncle Steven Avery of murdering freelance photographer Teresa Halbach. Dassey's videotaped confession played a pivotal role in his conviction even though he later recanted. However, in a decision released late Friday afternoon, federal Judge William Duffin found the confession "involuntary" under the Fifth and Fourteenth Amendments.  Many legal commentators have speculated that this decision bodes well for Avery's appeal.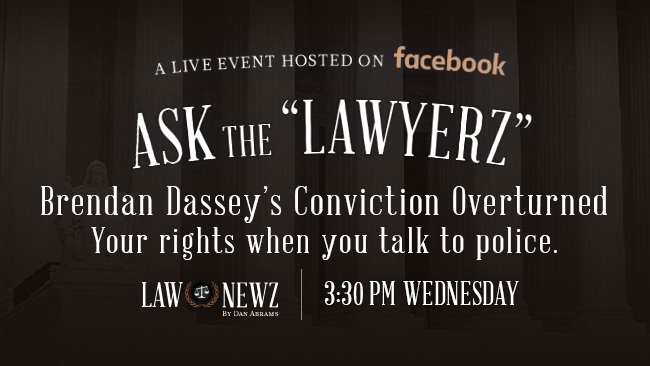 Former prosecutor and LawNewz.com's editor-at-large Beth Karas will be in studio along with myself to discuss the case! We will be taking viewer questions about police conduct and also talking about what this means for Dassey's future. Bring us your questions!
Have a tip we should know? [email protected]
Rachel Stockman - President / On Air Host