Law&Crime Network will be covering the following trials this week. You can watch trials live on our website and YouTube page.
NH v. Brandon Castiglione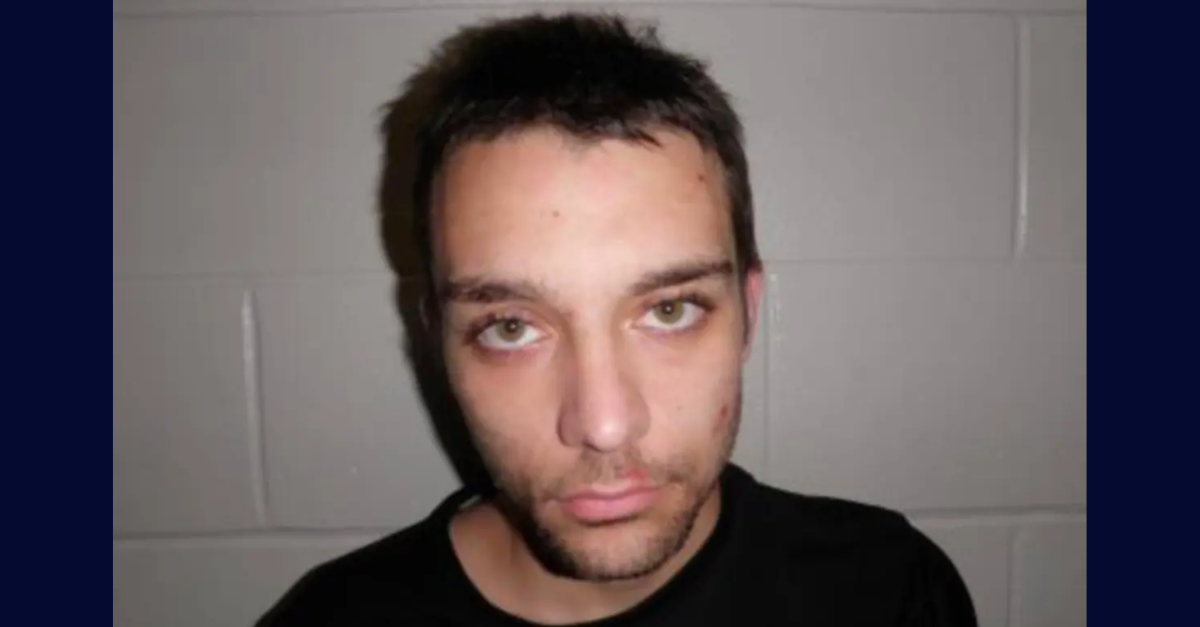 Brandon Castiglione, 28, is accused of shooting and killing Luis Garcia, 60, in Londonderry, New Hampshire, in October 2019. Garcia was a pastor at New England Pentecostal Ministries.
Castiglione allegedly shot the paster in the neck at his home. The defendant worshiped at Garcia's church and investigators claim the two would often pray together.
Twelve days after the shooting, Garcia's stepson, Dale Holloway, rushed a Pelham church where Castiglione's father was getting married, authorities said. Holloway allegedly shot Castiglione's father, the bride, and the bishop, but the victims survived and recovered.
He is charged with attempted murder, second-degree assault, and simple assault for the church shooting. Investigators believe the shooting of Garcia fueled Holloway to carry out his own attack. Holloway is in prison for an unrelated charge.
Castiglione was charged with second-degree murder in Garcia's death. Jury selection is expected to begin Monday and opening statements are set to start Tuesday.
NH v Mauricio Guerrero
Mauricio Guerrero is accused of breaking into a Somersworth, New Hampshire, home and watching a woman while she slept. Police found him hiding out on the roof before he was arrested in February 2021.
Detectives said the victim and Guerrero met on OnlyFans and the victim admitted she gave the defendant her address because Guerrero said he wanted to send her a TV and fireplace. After getting the address, Guerrero allegedly drove from Pennsylvania to New Hampshire and started stalking the victim — watching her through windows, following her in his car, and calling and texting her repeatedly.
Detectives said they found a video on Guerrero's phone that showed he recorded the victim's genitalia while she slept and other incriminating videos that proved he had been stalking the victim, was inside the home, and hid out in the attic.
Opening statements are scheduled for Wednesday morning.
ID v Lori Vallow Daybell
Lori Vallow Daybell and her fifth and current husband, Chad Daybell, are each accused of murder in the 2019 deaths of Joshua "JJ" Vallow, 7, and Tylee Ryan, 17. The children disappeared on different dates in September of that year. Vallow was initially arrested in Hawaii in February 2020 on charges of child desertion. The two defendants were indicted for the murder of Vallow's children and Daybell's first wife, Tammy Daybell, 49, in May 2021. The alleged killer couple's cases were recently severed and will be tried separately.
Vallow has been dubbed as the "doomsday cult mom" as she allegedly thought she was a "godlike figure" responsible for aiding in the "apocalyptical end times." Vallow faces the following charges in this trial: two counts of conspiracy to commit first-degree murder and grand theft by deception, two counts of first-degree murder, conspiracy to commit first-degree murder, and grand theft.
The Latest:
Last week, more of Lori's friends, her family, and her alleged victims testified in court. Prosecutors also introduced sexy texts between Lori and Chad into evidence.
CO v Letecia Stauch
Letecia Stauch is accused of fatally attacking her stepson Gannon Stauch, 11, in his bedroom in January 2020, in El Paso County, Colorado. Authorities claimed to find blood on a mattress, walls, and floors, as well as in Stauch's Volkswagen Tiguan SUV. Stauch allegedly claimed that a man named "Eguardo" raped her, and kidnapped Gannon. Investigators said she didn't tell 911 about her account, and she didn't want to look into collecting evidence against the alleged attacker.
Gannon's remains were found stuffed inside a suitcase under a bridge in northwestern Florida in March 2020, about six weeks after Stauch took a trip there. An autopsy showed Gannon had been shot and stabbed, and he appeared to have defensive wounds on his hands.
Stauch took off from Colorado and was arrested in Myrtle Beach, South Carolina. At one point, she acted as her own lawyer and in made unsubstantiated claims that a doctor who examined her was "clearly an actress" and her defense lawyers were in "cahoots" with the prosecution.
Stauch faces multiple charges including first-degree murder, child abuse, tampering with a deceased human body, and tampering with physical evidence.
The Latest:
The jury began deliberating Friday. They'll resume deliberation Monday at 9 a.m.
Have a tip we should know? [email protected]