A 19-year-old son in Arizona is charged with first-degree premeditated murder months after his parents were killed at home.
Hunter Blair Stanfield was taken into custody on Tuesday in the October 2022 homicides in Whispering Pines, according the Gila County Sheriff's Office. Sheriff J. Adam Shepherd said his office first learned about the deaths of 39-year-old Chase J. Stanfield and 50-year-old Gail M. Stanfield after receiving a 911 call on the morning of Oct. 27.
Though the sheriff's office did not specify how the victims were killed, Fox News reported that the married couple was shot to death. Authorities reportedly arrested the defendant after interviewing him for roughly an hour.
A Law&Crime search of Arizona court records indicates that several search warrants were executed in the weeks and months after the killings. The totality of that investigation led to the charges Monday, Shepherd said.
"Sheriff Shepherd would like to thank the Gila County Attorney's Office and the Arizona Department of Public Safety for their coordinated efforts in this investigation," the sheriff said. "I am thankful to the Detectives that have worked this case non-stop to follow all leads, collect and evaluate all evidence."
"This was a time-consuming investigation and the detective's dedication to the community and justice should be commended," he added.
An obituary for the Stanfields from October said that they "passed away suddenly."
"Chase and Gail are survived by their children," "their parents," "grandparents, "extended family," and many friends, the obit said.
In the aftermath of the shooting, numerous "devastated" friends and family members posted tributes to Gail and Chase on her Facebook page.
"I'm completely and utterly devastated at this news. I can't even imagine what the family must be going through," a friend named Kelly posted two days after the shooting. "My heart is broken that this could happen to two of the most positive people I've ever had the pleasure of knowing. God Bless their souls and the family."
"You still did it mom. I wish I could hug you and tell you in person how proud we all are of you but I know you can hear," Gail Stanfield's daughter Ashley posted in December, sharing a posthumous degree her mom received from Grand Canyon University. Gail Stanfield's Facebook page said that she was pursuing her Bachelor of Science in Psychology-Applied Behavioral Analysis.
"Mom, Not a single moment goes by that I don't miss you and chase. My heart breaks every day the moment I open my eyes and the reality hits like a wave again and again," Ashley posted in February. "I miss our daily conversations. I miss yours and chases hugs. There's so many great things happening I wish I could tell you about. I miss you. I love you."
Gail posted in June 2018 that she and Chase were "gettin' hitched"; they married in October 2018.
Two days before the shooting, Gail tagged her husband on Facebook and shared her last post: A viral video of NFL players mic'd up but with kids' voices.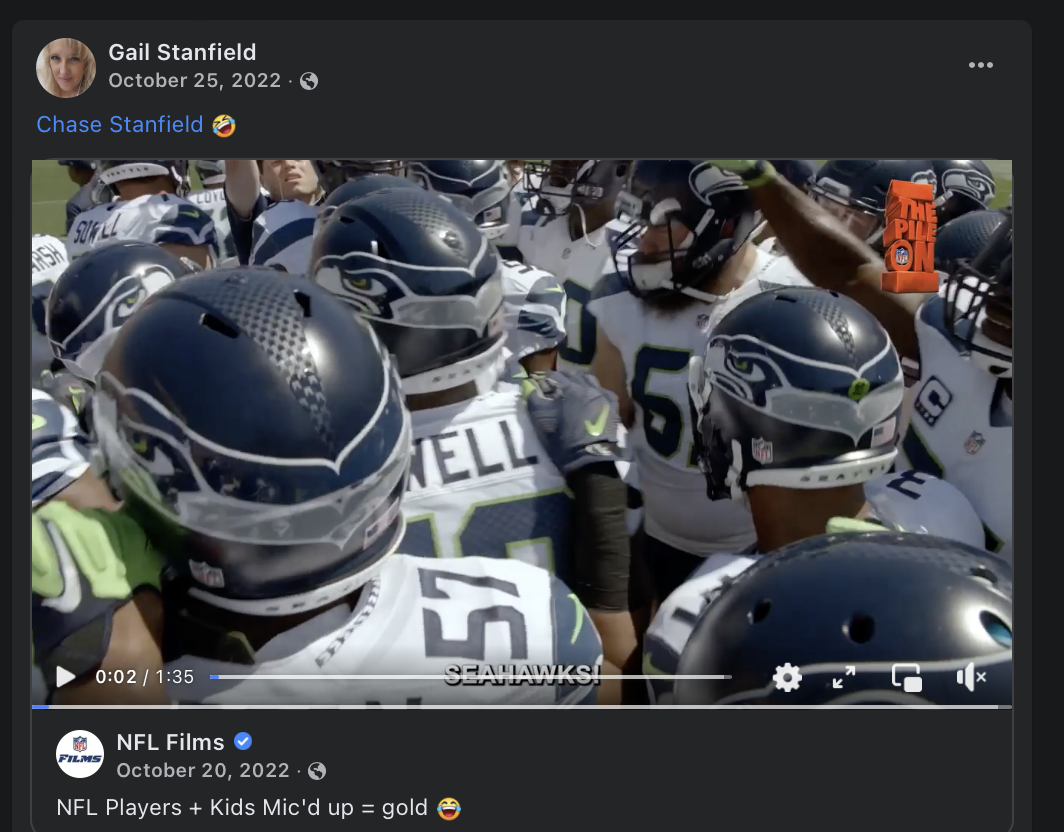 Chase Stanfield was a fan of the Dallas Cowboys and an avid outdoorsman.
Under the sheriff's Facebook post about Hunter Stanfield's arrest, Payson-area residents who claimed to know the suspect expressed heartbreak and suggested mental illness might have been a factor in the slayings.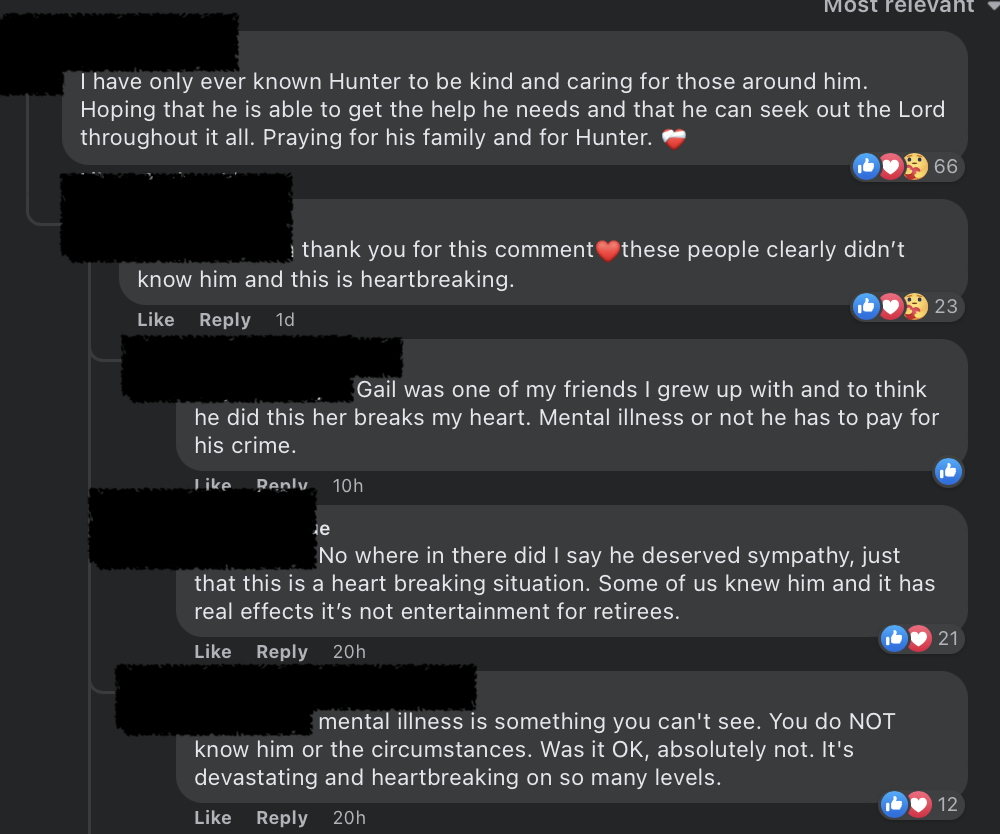 It's not immediately clear if the defendant has an attorney.
Have a tip we should know? [email protected]