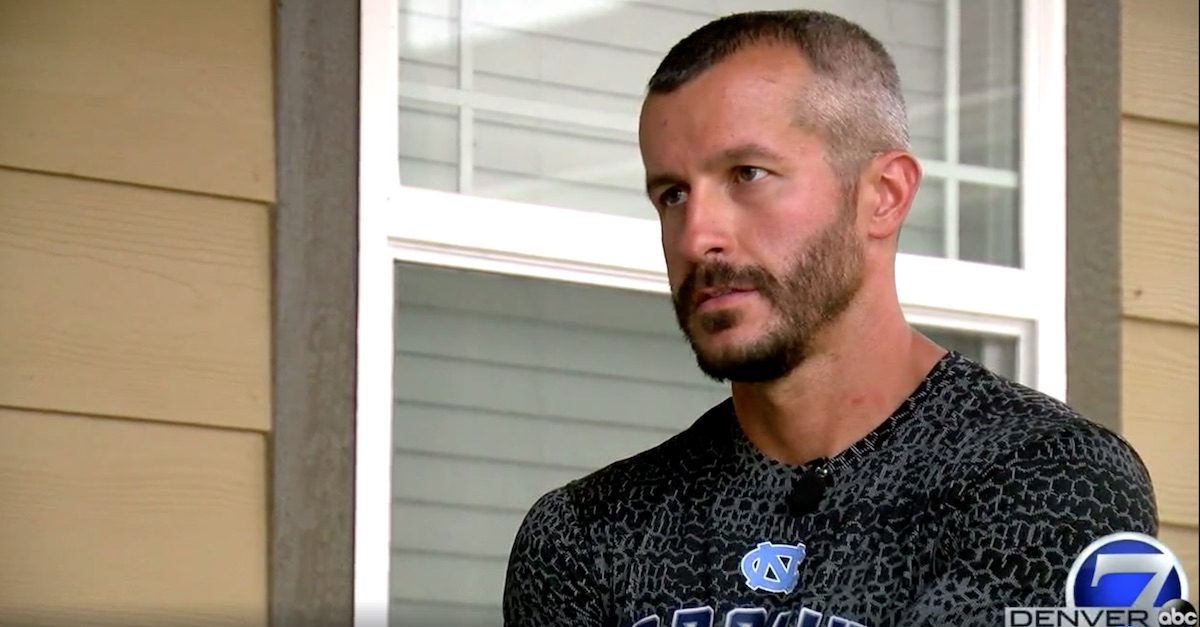 We learned Thursday evening that authorities had tragically found what the believed to be the bodies of 4-year-old Bella and 3-year-old Celeste Watts at a property belonging to Anadarko Petroleum, their dad's now-former employer. Now more details are making their way in from Frederick, Colorado, about the state in which those bodies were found.
Denver7 reported that the bodies of Christopher Watts' daughters were found dead in "mostly full" oil and gas tanks. Authorities said that they believe this was done to hide the smell of decomposing bodies.
The town of Frederick, Colorado announced Thursday that investigators found two bodies they had "strong reason to believe" were the missing children. The girls had been missing since Monday, along with their mother. The bodies were found "in close proximity" to where Shanann Watts was found dead earlier Thursday.
"This is absolutely the worst possible outcome that any of us could imagine," said John Camper, director for the Colorado Bureau of Investigation, in a press conference Thursday.
He announced they found Shanann Watts' body on property belonging to Anadarko Petroleum. The company had been very cooperative, he said. A reporter asked if the suspect confessed to the crime, but authorities declined to comment.
Two law enforcement officials said Watts did admit to the killings, according to a Denver7 report.
Authorities said Shanann was 15-weeks pregnant at the time she was declared missing Monday.
If you were watching Christopher Watts on Tuesday, what you saw was a man who claimed to have no idea where his missing pregnant wife and daughters were. That same man has now been arrested and faces three first-degree murder charges.
Watts, 33, stunningly went on television and begged for help in finding his wife and children. The ABC 7 interview went on for several minutes. Watts looked into the camera and said "Shanann, Bella, Celeste … if you're out there, just come back."
"If somebody has her, please bring her. … This house is not complete without anybody here. Please bring them back," he continued.
Watts originally explained that they were just … gone.
"I walked in the house and — nothing," he said. "She wasn't here. The kids weren't here." Watts' explanations of what he thought happened were vague.
"She said she was going to a friend's house with the kids and that's the last thing I heard, and that was it. It was very vague," he said. Watts also said "I believe that she is somewhere and I hope that she is safe."
"I don't know what to do right now. I just feel so alone in this house right now. I don't know where to go from here," he added.
Alberto Luperon contributed to this report.
[Image via Denver7 screengrab]
Have a tip we should know? [email protected]