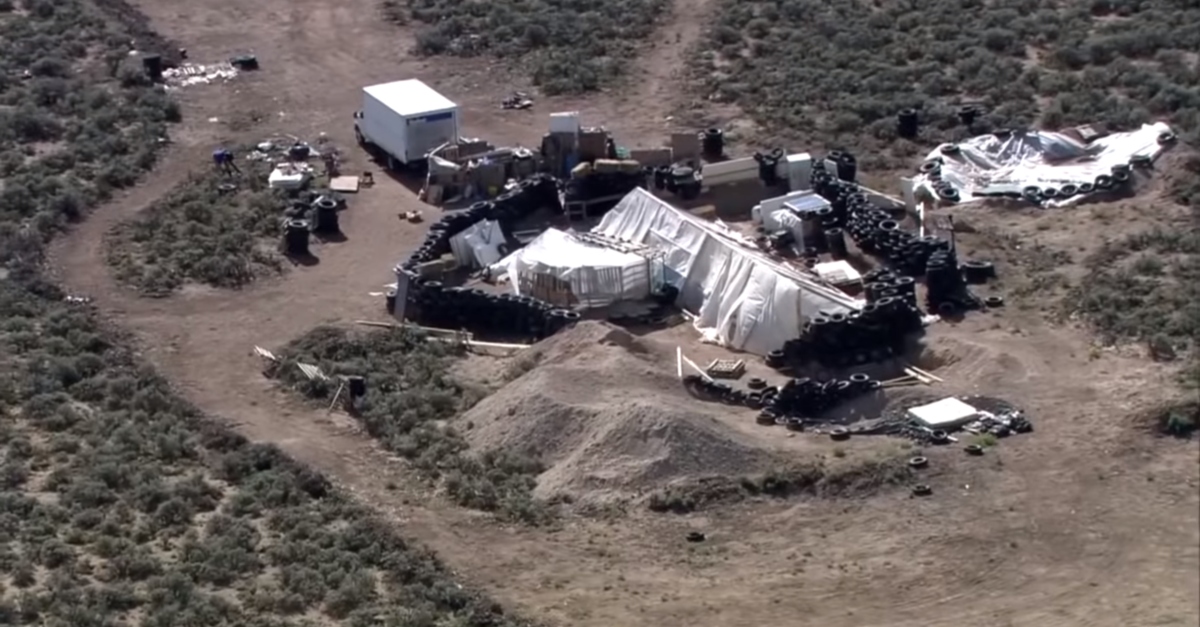 The body of the young child discovered at a compound in Taos County, New Mexico belonged to missing three-year-old boy Abdul-Ghani Wahhaj, said authorities. The University of New Mexico Health Sciences Center made the announcement in a statement published Thursday.
"Our thoughts and prayers go to Wahhaj's family," Public Information Officer Alex Sanchez wrote. "We certainly understand the heartbreak this news will cause and want to stress our commitment to investigating this death to serve the living."
Sanchez said there was no update on the cause or manner of death at this time. No charges have been announced in connection to the body yet.
Abdul-Ghani's father, 40-year-old Siraj Ibn Wahhaj, was one of five adults arrested August 3 at the Taos compound. Authorities had been looking for the boy, but instead, they found the adults living in squalid conditions living with 11 children, ages one to 15. Investigators claim the adults were teaching the kids how to shoot firearms in a bid to take on the government. Wahhaj and Lucas Allen Morton, his 40-year-old brother-in-law, were armed, and a few of the kids had ammunition during the arrest.
"This family was on a mission, and it was a violent one, and it was a dangerous one," prosecutor John Lovelace told the judge at a bond hearing Monday, according to NBC News.
Wahhaj's body was found August 6, but not immediately identified. Prosecutors said he abducted his son from the boy's mother in Georgia. Abdul-Ghani's mom said he suffered from hypoxic ischemic encephalopathy. But on the compound, it was allegedly believed that he was possessed by spirits.
Lovelace said in court that Abdul-Ghani's body was washed, wrapped up in sheets, and buried in the belief that he would come back as Jesus. This "Jesus" would have a message as to which societal institutions were corrupt and should end, he said.
Each of the adult defendants faces 11 counts of child abuse. while Morton has to deal with a charge of harboring a fugitive.  Wahhaj is being held on an outstanding warrant from Georgia, said the Taos County Sheriff's Office. Co-defendant Jany Leveille, 35, has been moved to the custody of the U.S. Citizenship and Immigration Services. She was originally from Haiti.
[Screengrab via KRQE]
Have a tip we should know? [email protected]