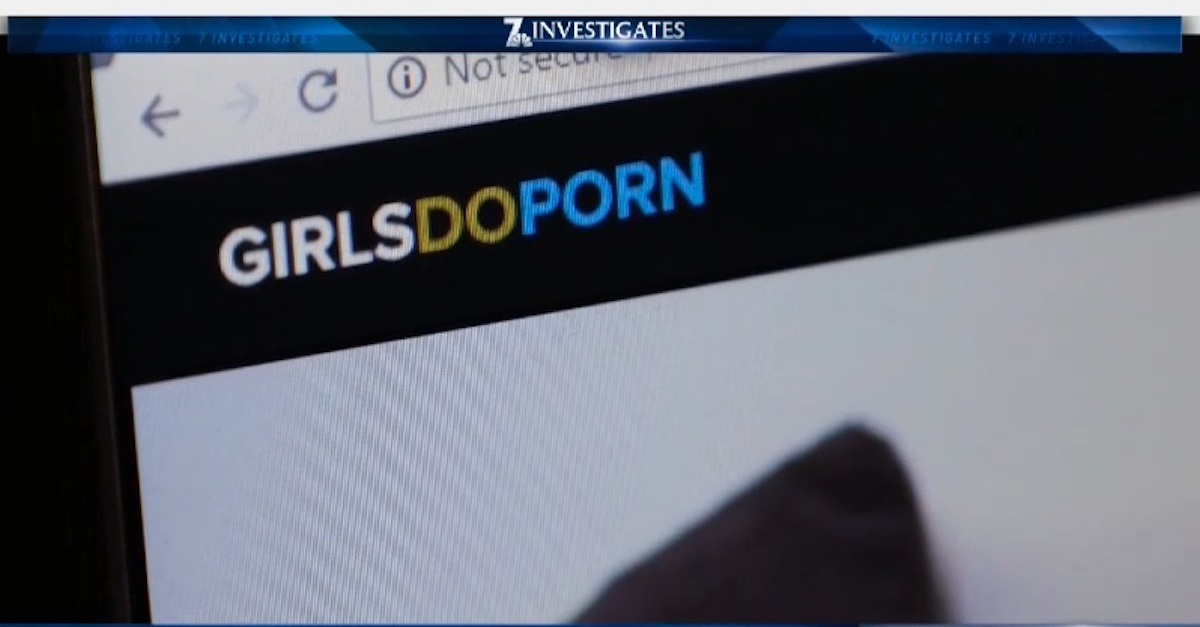 A 37-year-old cameraman in California who worked for GirlsDoPorn – the pornographic website at the center of an FBI investigation – has admitted to conspiring to stalk several of the women prosecutors referred to as "victims of the GirlsDoPorn sex trafficking ring."
Brian Alexander Foster on Tuesday appeared before U.S. Magistrate Judge Daniel E. Butcher where he formally pleaded guilty to one count of conspiracy to engage in stalking, the U.S. Attorney's Office for the Southern District of California announced.
Foster is the fifth person to plead guilty to federal criminal charges in connection with the case against the owners and employees of the former San Diego-based porn purveyor.
"Hiding behind a camera and computer to harass and intimidate women is a despicable crime," Stacey Moy, the special agent in charge of the FBI San Diego Field Office, said in a statement. "This plea gets us one step closer to helping the victims of this case find closure. The FBI will continue to pursue this case until all co-conspirators have been brought to justice."
According to court documents, Foster worked with Michael Pratt and Matthew Wolfe, the operators of GirlsDoPorn (GDP) as well as its sister site, GirlsDoToys (GDT), from 2017 to 2019 and filmed approximately 100 videos for their websites.
Approximately one year prior to Foster taking the cameraman job, 22 women who had been "hired" to model for the site filed a lawsuit against Wolfe and Pratt, accusing the duo of fraud, concealment, false promise, and misappropriation of likeness, among other allegations. The complaint claimed that Wolfe, Pratt, and others "used fraud and other deceptive and coercive practices to recruit the plaintiffs to appear in adult videos for GDP and GDT," prosecutors said.
All 22 plaintiffs in the suit had sought to maintain their anonymity and were identified in the filed complaint as "Jane Does 1 through 22."
In an effort to "retaliate against and intimidate the women who brought the lawsuit," Pratt and Wolfe in mid-2019 hired Foster to create and edit a video entitled "22 Whores + 5 Shady Lawyers VS GirlsDoPorn," which prosecutors say Wolfe and Pratt planned to release on the internet. Foster later admitted to authorities that the video was intended to "intimidate the women who had brought the lawsuit and retaliate against them by identifying them in a very public manner" and "cause the women substantial emotional distress," prosecutors said in a press release.
Fortunately, the video was never released on the web and GDP was shut down after federal agents executed a search warrant on the business' property in October 2019.
"These victims were targeted for harassment and abuse by this defendant and others," said U.S. Attorney Randy Grossman. "We will seek justice for these human trafficking victims and others in hopes that it will help them recover their lives and dignity." Grossman commended the prosecution team as well as FBI agents and members of the San Diego Human Trafficking Task Force for their continuing effort to investigate and prosecute this important case.
Foster is scheduled to be sentenced by U.S. District Judge Janis L. Sammartino at 9 a.m. on April 28. He faces a maximum sentence of 5 years in prison and a fine of up to $250,000.
Wolfe and another cameramen, Theodore "Teddy" Wilfred Gyi, and bookkeeper Valorie Moser have all pleaded guilty to sex trafficking crimes and are awaiting sentencing. Pratt was a fugitive for months before he was arrested in Madrid, Spain, in December.
Adult film performer and producer Ruben Andre Garcia was sentenced to 20 years in prison after he admitted to recruiting female performers using fraud, force, and coercion.
(image via NBC7 San Diego)
Have a tip we should know? [email protected]