A Florida woman was arrested over Memorial Day weekend after witnesses reported her driving erratically, nearly hitting several families, their children, and pets at Smyrna Dunes Park.
The driver, 26-year-old Sarah Ramsammy, ended up plowing into the water after Volusia deputies believe she was speeding down the beach at 50 miles per hour, authorities said. Witnesses claimed she was inches away from hitting a child.
Body camera footage shows Ramsammy's blue SUV submerged along the beach's shoreline — waves crashing feet above the trunk.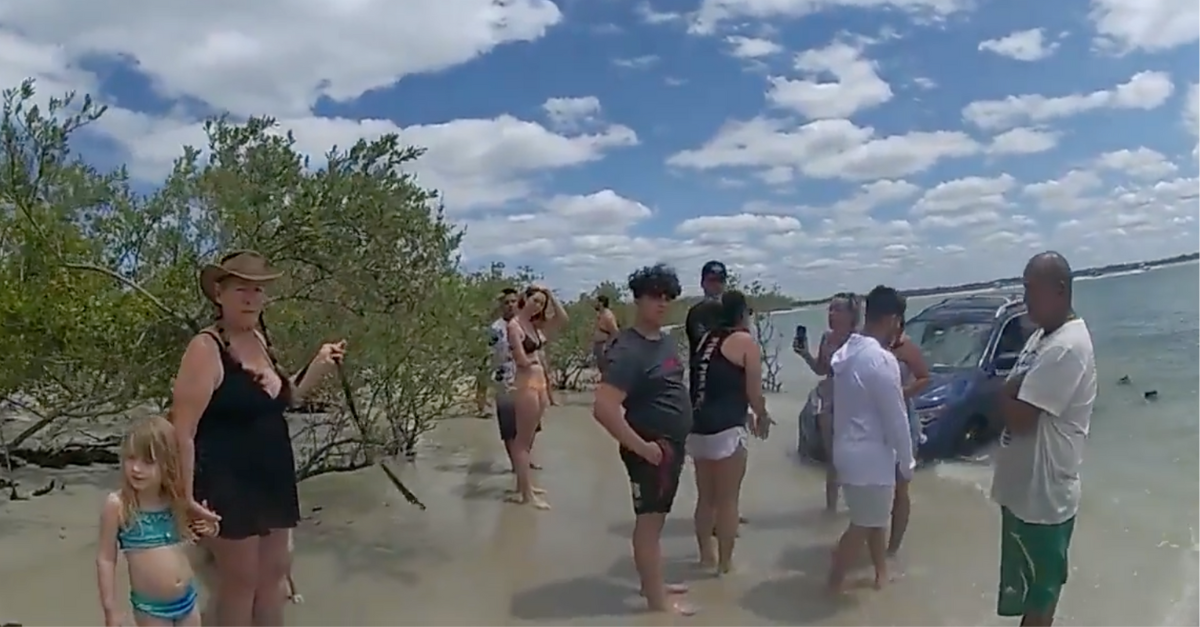 In the footage, deputies ask witnesses who was driving. One woman responded, "They're over there. We're just some of the people they almost hit."
Deputies approached Ramsammy and her passenger who were standing in the sand and asked what happened.
"I'm not sure," Ramsammy said. "I was the driver. And they kind of stopped us and told us that we almost hit a child. I didn't think that we did. That's what they told us."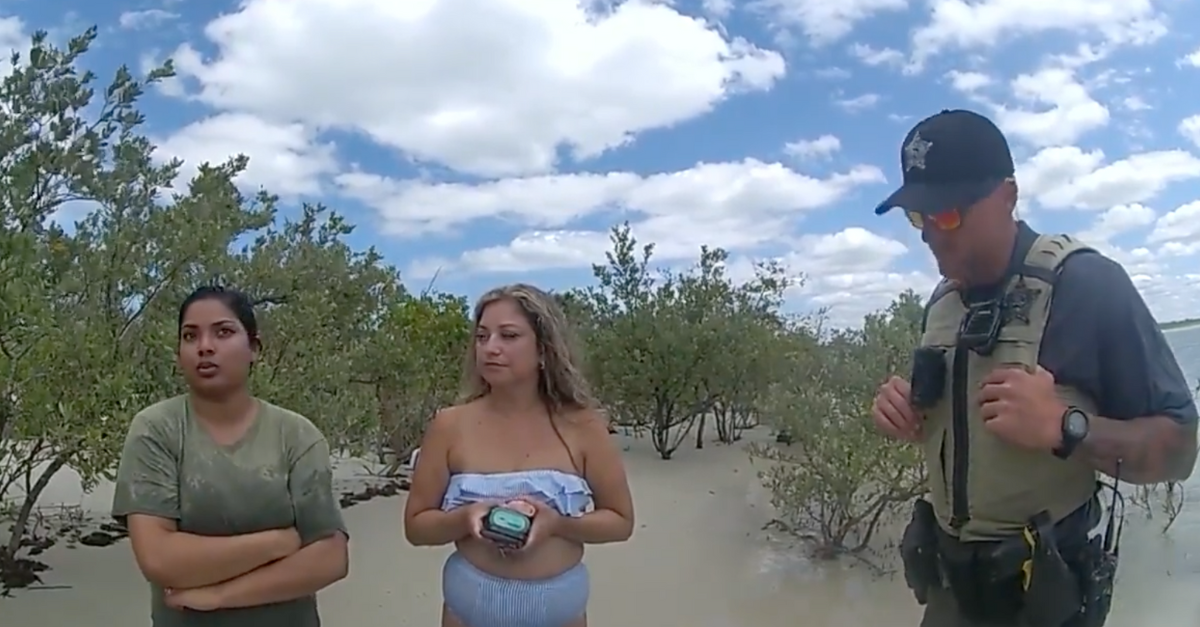 Later, Ramsammy tells deputies "We were just trying to turn around. We didn't think that we'd get to do a U-turn around here, so we just tried to keep going."
The arresting deputy told Ramsammy she was going to jail — and which she responded with, "And why am I going to jail?"
"So, right now I think you're driving under the influence," the deputy said. Investigators later said her Blood Alcohol Concentration (BAC) was 0.153, two times the legal limit to drive.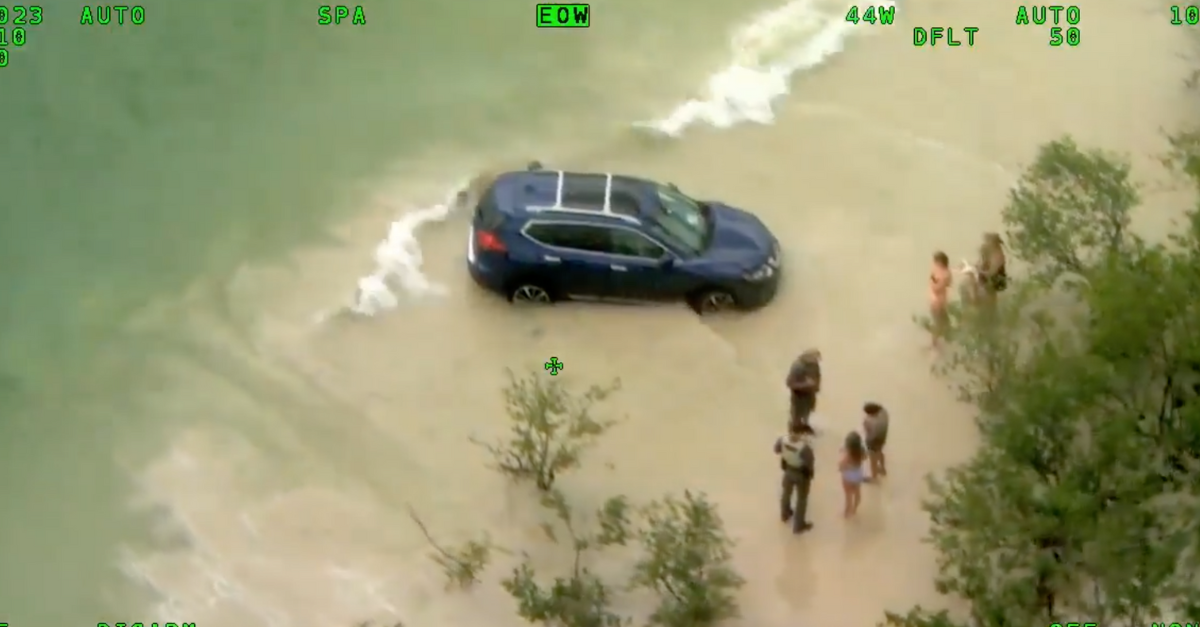 More Law&Crime Coverage: Missing soap opera star's body found buried in Brazil
Ramsammy was charged with DUI and reckless driving. She was also cited for failure to obey a traffic control device.
Have a tip we should know? [email protected]