The body of missing soap opera star Jefferson Machado was found in a trunk — buried in the backyard of a home in Rio de Janeiro, his family confirmed.
Machado is most famous for his role in "Reis" — a religious telenovela based on Old Testament books from the Bible.
The Civil Police of Rio de Janeiro State alerted the public to Machado's disappearance on Feb. 9. According to his missing person's flyer, he was last seen in the Campo Grande neighborhood on Jan. 26.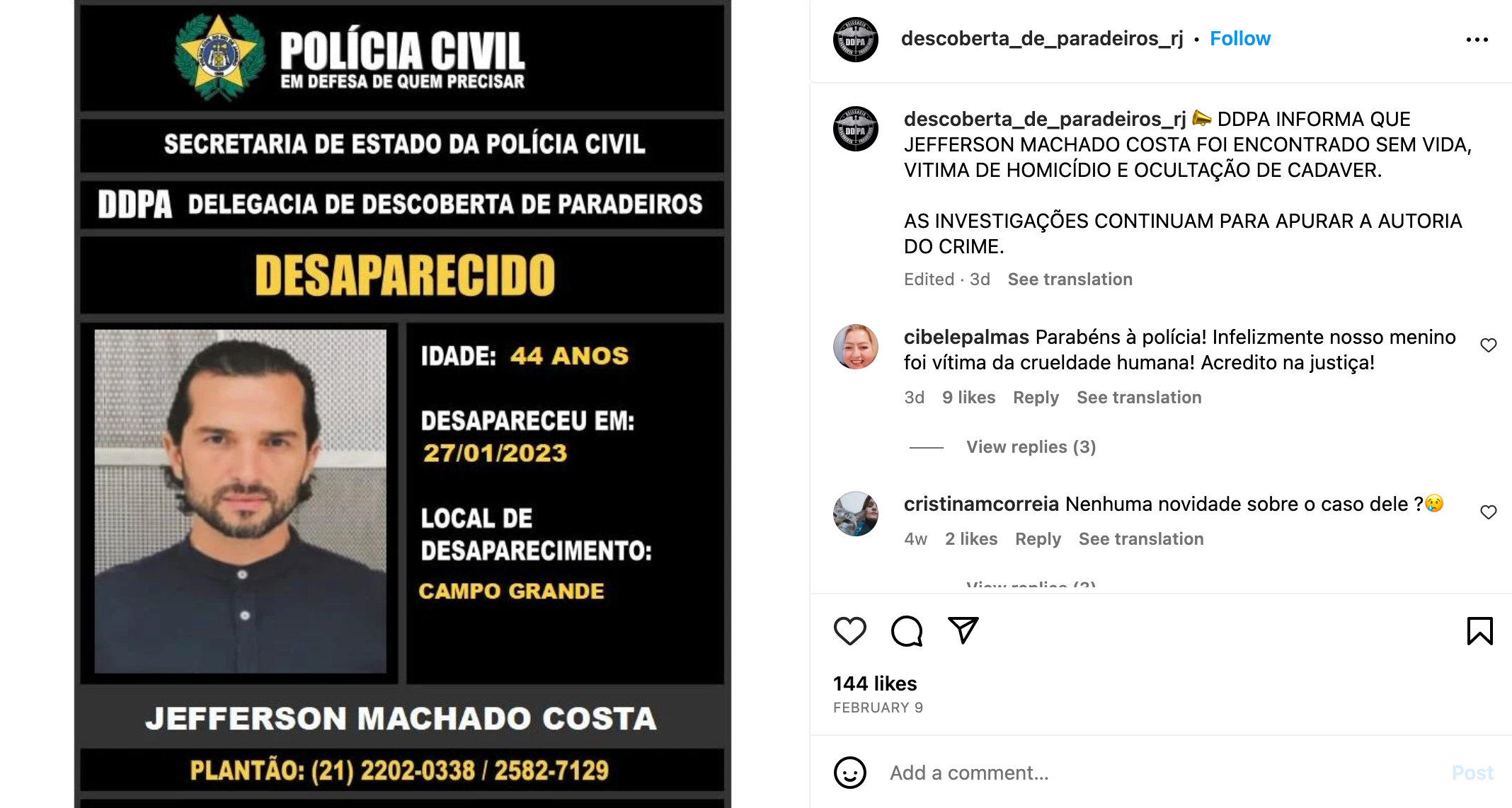 According to local news reports, Machado had eight dogs, and his family reported him missing after they found the dogs alone. His mother told police that text messages she received from him at the end of January seemed strange, news outlets report.
In a public statement, Machado's family attorney confirmed his death and claimed there were signs of strangulation:
"Preliminary information indicates that the actor's body was found in a trunk, buried in a hole of considerable depth. This situation deeply saddens us and indignant in the face of the suffering faced by Jeff.

My commitment as a lawyer is to seek tirelessly for truth and justice. It is my responsibility to ensure that everyone involved in this brutal crime is held accountable and punished, and that Jeff's family finds the support they need to get through this very painful time."
A family member and close friend has taken over the actor's Instagram account. A recent post states, "Jefferson was brutally murdered by jealous, evil and of course, unscrupulous people." A celebration of life was held on Saturday.
More Law&Crime Coverage: Florida man claims he broke into house to hide from ghost, police say
Local police have not reported any arrests.
Have a tip we should know? [email protected]