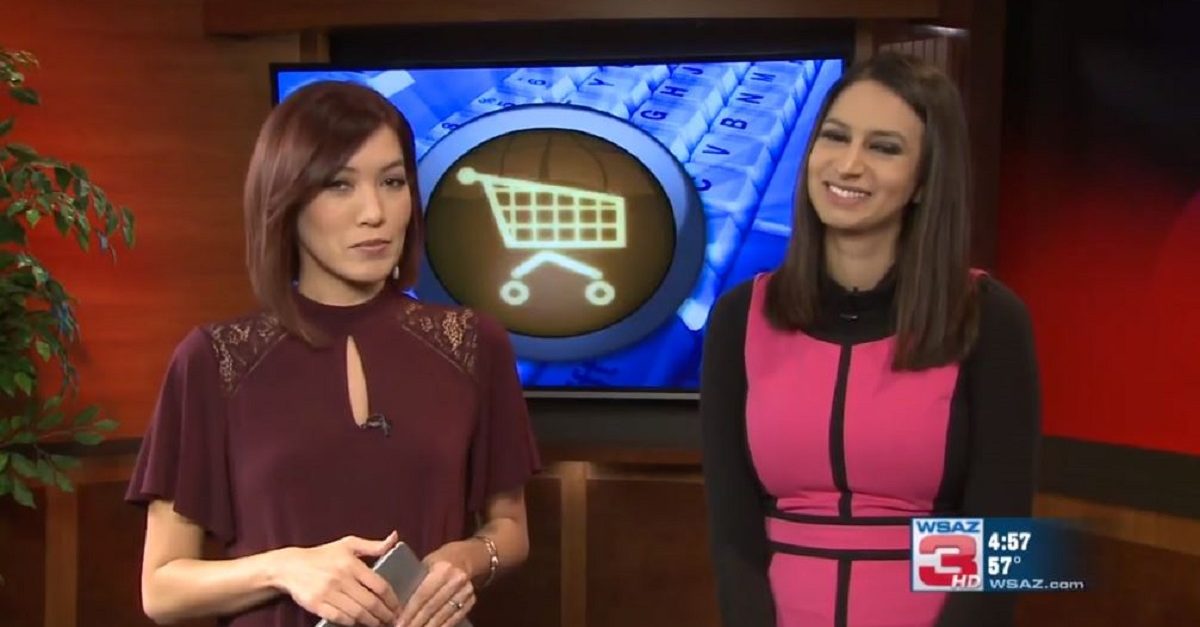 This just in … a meteorologist for a local television station allegedly cracked a news anchor's skull after shoving her in a bar fight. Chelsea Ambriz was charged after the alleged incident involving her and host Erica Bivens on Sunday, according to the Charleston Gazette-Mail. The two work on the 4pm newscast on WSAZ, a CW affiliate in Huntington, West Virginia.
According to a police report obtained by FTVLive, Bivens was out with her husband when they ran into Ambriz. Bivens told police that Ambriz started hitting on her husband, who then told Bivens about it. Bivens then confronted Ambriz, police wrote. Ambriz allegedly didn't take this well, as she allegedly then shoved Bivens, with both women falling to the floor of the bar.
Bivens reportedly told cops that she has a history of problems with Ambriz being aggressive towards her. Ambriz first joined the WSAZ crew in early 2017. She was previously at WBBJ in Jackson, Tennessee after graduating from Purdue University with a degree in Atmospheric Science, according to her station bio. Bivens, before coming to WSAZ, worked at news stations in Louisiana and St. Thomas. She also has experience covering the weather, including updates for The Weather Channel during a hurricane.
The criminal complaint filed against Ambriz states that Bivens a fractured skull and a ruptured eardrum.  Ambriz is charged with a misdemeanor count of battery that could result in a maximum penalty of one year in jail if she is found guilty of the charge, as well as a possible fine of up to $500. She is scheduled to appear in Kanawha Magistrate Court on September 21.
[Image via WSAZ screengrab]
Have a tip we should know? [email protected]