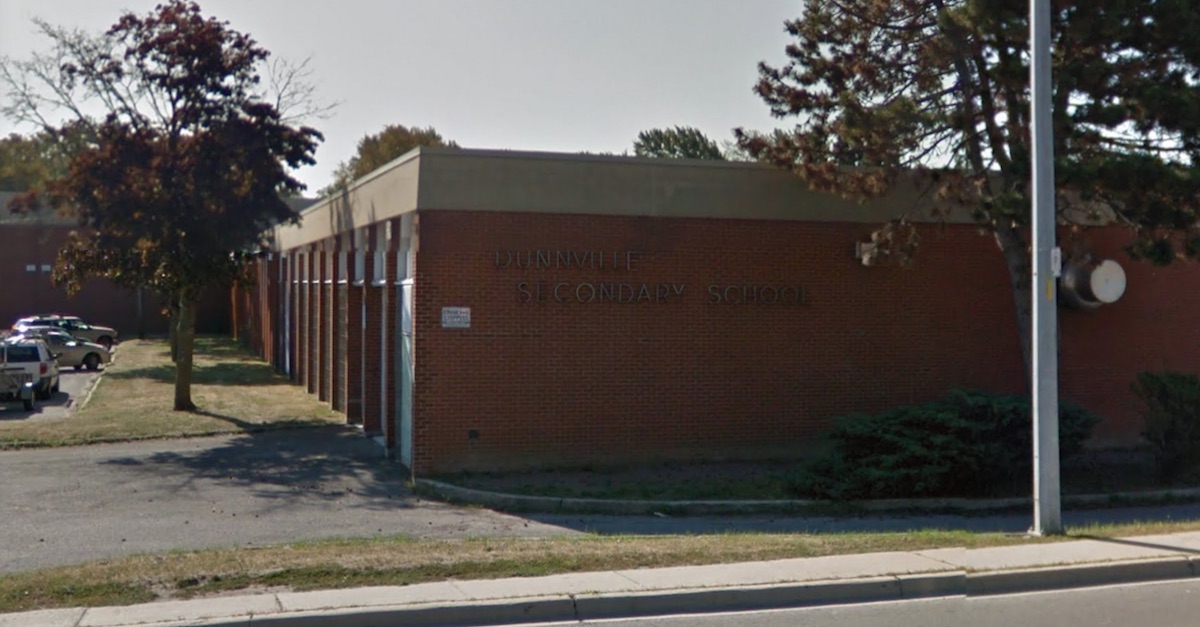 A teacher who grabbed a lot of headlines years ago for allegedly uttering such lines as, "Lick me where I fart," "Grow some balls," and "It sounds like your ass cheeks are too close together," pleaded guilty to professional misconduct again on Monday at a hearing before the Ontario College of Teachers (OCT) disciplinary committee.
The OCT website containing the file of Jennifer Green-Johnson details her disciplinary history and shows that on June 4, 2018 she pleaded guilty to professional misconduct again, resulting in suspension of her teacher's license for two months and a reprimand. The website information reflects that her status is suspended.
"On June 4, 2018, member found guilty of professional misconduct," the website says. "Certificate of Qualification and Registration suspended for two months."
Other disciplinary action has been taken against Green-Johnson before. She was found guilty of professional misconduct in January 12, 2016 and had her license suspended for a month, the National Post reported.
At the time, there was much ado about the things Green-Johnson apparently said in class. Some of those remarks included "Why don't you lick me where I fart?" telling a student "f*ck you" and telling a female student she "looked like a frumpy old lady today."
Documents show that Green-Johnson was also accused of saying a host of other inappropriate things during 2015-2016 school year:
To a student who brought coffee to class: "Get that fucking thing out of here."

To a student: "[You're a] bloody pedophile."

To the class: "It's debate, not masturbate."

About a student: "[That student would] stare at my daughter's ass."

To a student who offered muffins for a passing grade: "I'd be able to shit for a week 'cause of all that fiber."
Green-Johnson could be seen nodding her head at the hearing and mouthing the word "guilty" although she had to repeat herself. She wasn't speaking loudly enough.
Despite OCT lawyer Christine Wadsworth's statement that the reprimand was "a serious consequence," Green-Johnson will be able to get her job back after the suspension is up and she takes anger management courses. It also wasn't her first run-in with a disciplinary panel.
"It's a serious consequence and because it's a serious consequence […] it sends a strong message to the profession," she said.
Green-Johnson didn't comment when approached by reporters after the hearing.
[Image via Google Maps screenshot]
Have a tip we should know? [email protected]