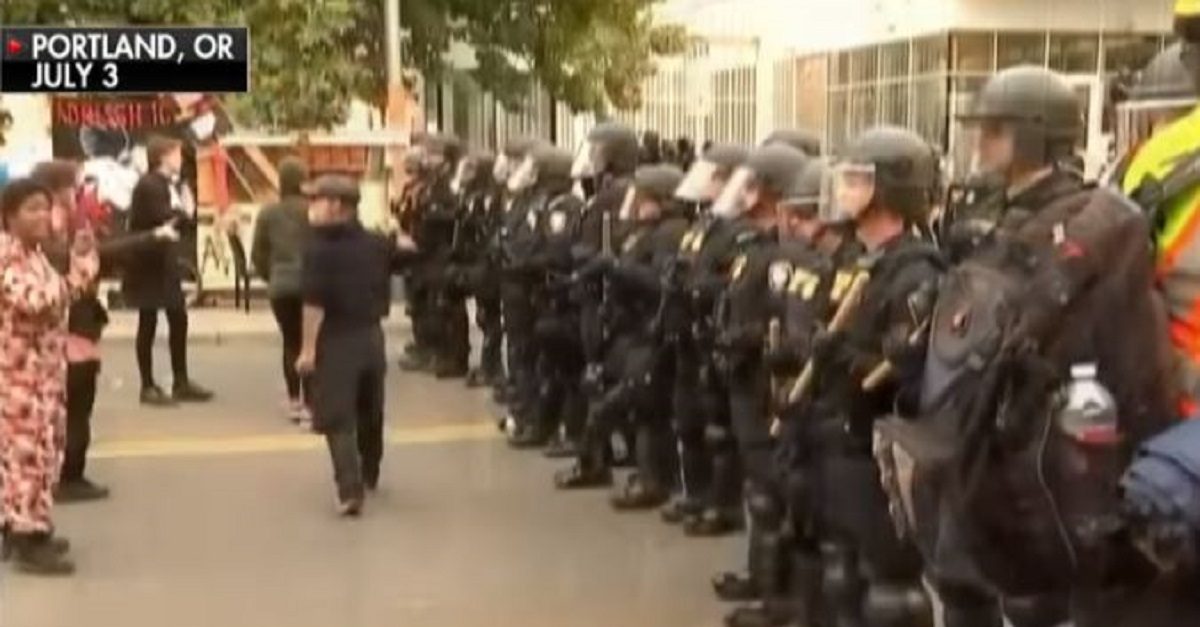 Earlier this week, a union for Immigration and Customs Enforcement (ICE) employees sent a letter accusing Portland, Oregon Mayor Ted Wheeler of violating ICE workers' rights by telling police not to get involved in anti-ICE protests that went on for more than a month. Mayor Wheeler took issue with the accusation, and fired back with a strongly worded letter of his own.
"I am compelled to respond to your inaccurate and inflammatory letter dated July 30, in which you claim that we have a 'policy of not responding to calls for police services from ICE employees.' No such policy exists," Wheeler declared.
The National ICE Council had said through their attorney Sean Riddell that Wheeler had expressed support for the Occupy ICE movement, during which protesters shut down the office building where ICE is based. The Council accused Wheeler of ordering Portland police to stand down and not respond to issues arising from the weeks-long demonstration. Riddell's letter even cited an allegation that police refused to respond to an emergencies, saying he had "unconfirmed reports from sources that I am not at liberty to disclose that assert the City of Portland did not respond to 911 calls." By treating ICE workers differently, Riddell claimed, it violated their constitutional right to equal protection under the law.
Wheeler said that what he did not want Portland Police to do was get in the middle of a matter related to federal property, as there are federal officers to handle that.
"In this case, I have consistently stated that I did not want the Portland Police Bureau to be engaged or sucked into a conflict for the purpose of securing federal property that houses a federal agency with their own federal police force," he said. Indeed, federal officers did make a number of arrests during the protests.
As far as life-threatening emergencies, those were different.
"Portland Police did respond to various calls for service placed by FPS and ICE employees when there were imminent life safety threats," the mayor said.
The mayor challenged Riddell to provide evidence that supports the allegation that he told police not to respond to calls.
"Given that the policy you cite does not and has not existed, and there are no confirmed examples of police failing to respond to calls for service, I ask you to send any additional information you believe supports the assertions in your letter."
[Image via Fox News screengrab]
Letter_Sean Riddell Response 073118 FINAL by Law&Crime on Scribd
Have a tip we should know? [email protected]