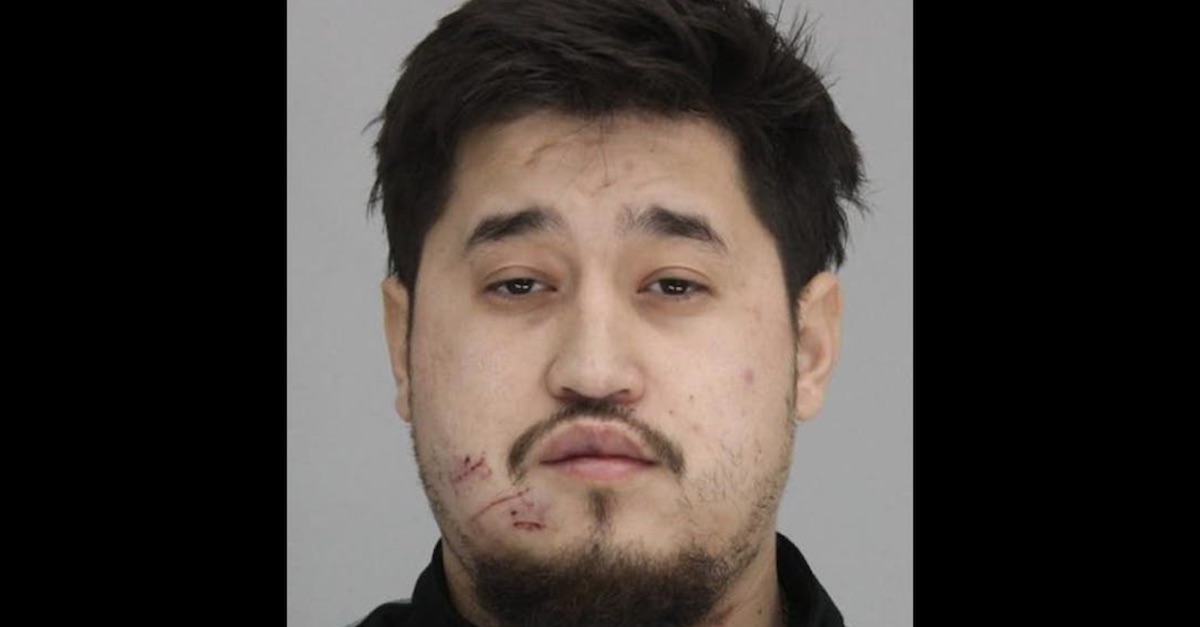 We're guessing this Dallas man doesn't want to tacobout how he ended up spending Christmas Eve in 2018. Twenty-six-year-old Roberto Canamar Garza allegedly held up drivers at gunpoint because he really, really needed to get some tacos.
It's not immediately clear why he would have taken such extreme measures, but maybe some can relate.
Garza was arrested on Christmas Eve on four counts of aggravated assault with a deadly weapon and one count of aggravated kidnapping, Dallas Morning News reported. Apparently, this started during the afternoon. It would later be revealed that Garza is on ICE's radar, and faces an immigration hold.
Police said that Garza got into a vehicle and pointed a pistol at a driver, demanding that he take him to get tacos. That driver ditched Garza at a tire shop and sped off. Then, if you had any doubts about how essential tacos were at this point in time, Garza allegedly followed another man around a car, pointed a gun at him and, yes, expressed his desire for tacos.
Seemingly, as acquiring tacos became more and more unlikely, Garza allegedly turned his attention to a third man and fired two shots. Those missed, but then Garza turned back to the second man, allegedly fired "several" rounds, shooting him.
That man's condition is not clear at this time. He was hit in the lower body, police said. The taco-motivated rampage spilled out into the street, where Garza again allegedly attempted a carjacking. This time, the driver went for Garza's gun.
Another round was allegedly fired during that struggle. The driver escaped. Finally, a good guy with a gun reportedly attempted to keep Garza at bay until police arrived on scene. Garza didn't cooperate and another struggle ensued. Police did arrest Garza in the end, and he is currently being held in lieu of $500,000 bail.
[Image via Dallas County Sheriff's Department]
Have a tip we should know? [email protected]