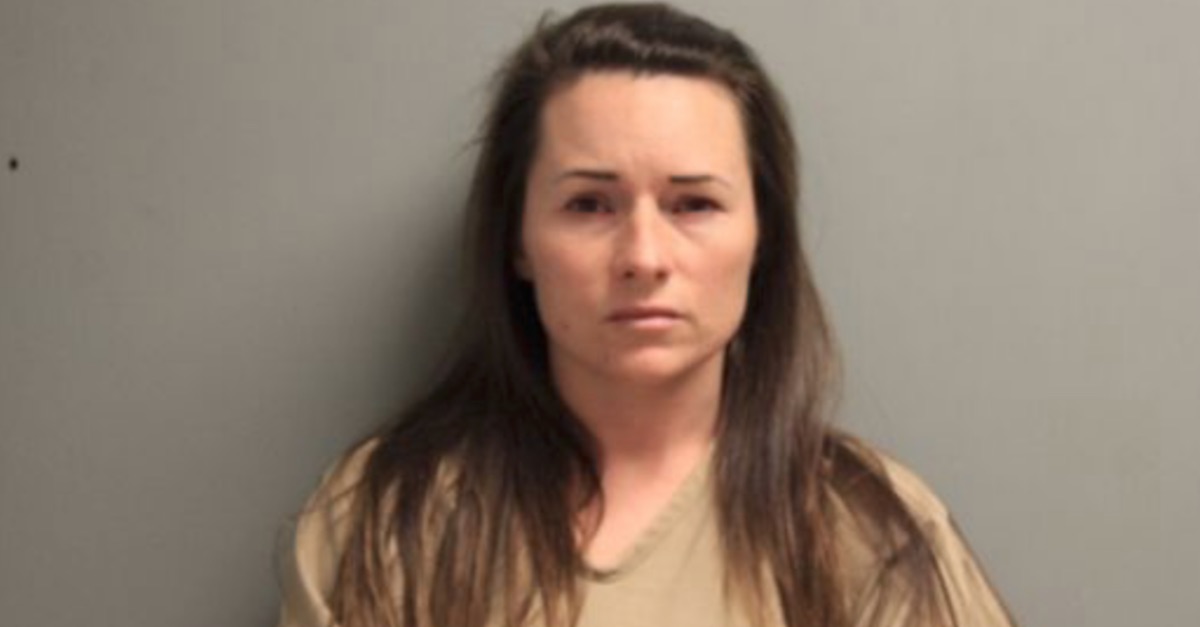 A 31-year-old Louisiana woman who allegedly shot and killed the father of her 2-year-old child at Walmart was previously accused of domestic abuse.
Kayla Jean Giles was arrested on Saturday after she allegedly fired on bullet into the chest of 30-year-old Thomas Coutee Jr. while three children were present. It happened in a Walmart parking lot in Alexandria, La.
Coutee Jr., pictured below in a Facebook post by the ATV racing group FORD Brothers Racing, was remembered for his "kind heart, silliness and sweet Louisiana accent." He was also a welding instructor and a dad.
The Alexandria Town Talk reported that the shooting happened their child's second birthday during a custody exchange.
New details have emerged about the shooting Giles is now charged in. She faces a second-degree murder charge. Three children were there when the shooting occurred, but they were not harmed. It's not clear at this time exactly what led to the shooting, but the two were estranged.
Though they married in Oct. 2014 and moved to Louisiana together, the couple separated in Feb. 2018. Coutee Jr. recently alleged in court documents that Giles had a "history of domestic abuse."
9th Judicial District Court Judge Patricia Koch awarded Coutee Jr. and Giles joint custody of their child on Aug. 20. Eight days later, Coutee Jr. and his attorney disputed this ruling in a motion for a new trial, citing that history of domestic abuse.
According to the Town Talk, Coutee Jr. did not mention abuse in court documents before the Aug. 28 petition for a new trial. However, there was a report made to Rapides Parish Sheriff's Office on May 28 about an incident.
Coutee Jr. said Giles slapped him during a custody exchange and then bragged about it to a friend they shared, saying "[I] knocked the shit out of Thomas. It felt good tho." He said that Giles slapped him across the face when he hugged the children in their care before he went to work. He also provided photo evidence of the redness that the slap caused.
He said that he wanted the incident in police records, but didn't want to press charges. Giles is being held at the Rapides Parish Detention Center without bond.
[Image via Alexandria Police Department]
Have a tip we should know? [email protected]