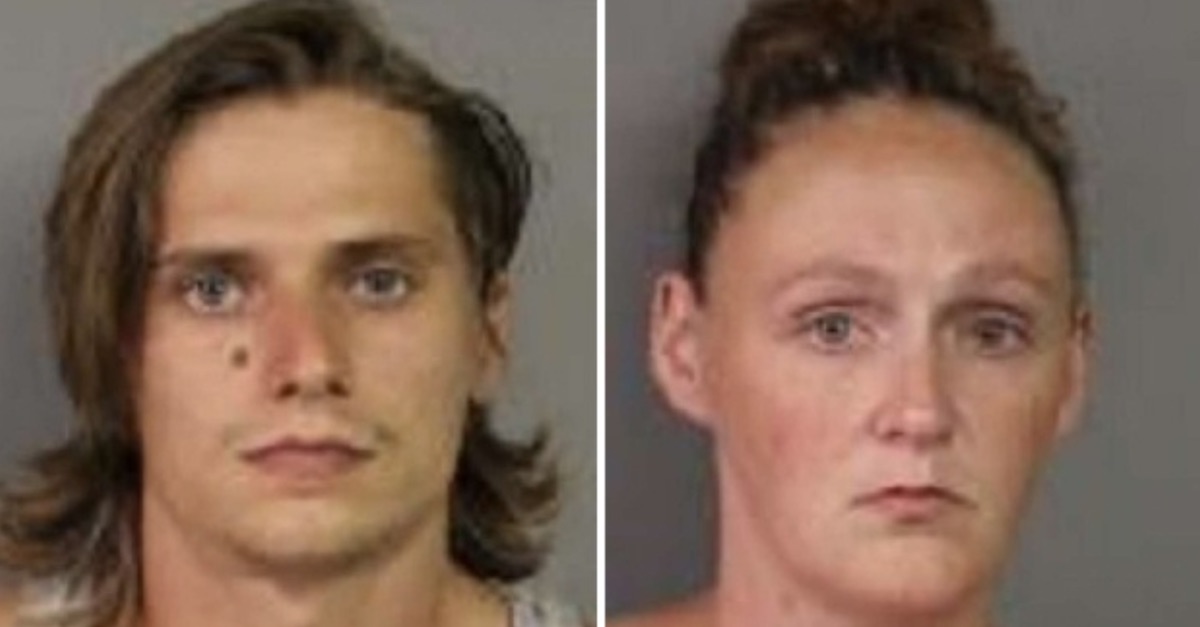 That awkward moment when the 3-year-old child sitting in the backseat of your car points the state trooper who stopped you right to the marijuana.
Scott Hill and Megan Karl, 26 and 33 respectively, were driving along in New Scotland, New York last Thursday, when a New York State Trooper pulled them over.
According to Syracuse.com, the trooper initially noticed that the 3-year-old child wasn't properly restrained in the vehicle. After that, the child, perhaps fancying herself helpful, "reached under the front seat and retrieved a zippered pouch."
Uh oh.
Police say the child "opened" the pouch and "held it up so the trooper could see its contents." The trooper said that the child revealed the bag to contain marijuana, a pipe and grinder.
We're guessing Hill and Karl weren't thrilled about this development.
Authorities said that, as a result, the pair faces misdemeanor child endangerment charges. Hill also faces marijuana possession charge.
"The child gave the pouch to the trooper, who secured it as evidence,"  police said, calling this discovery "startling."
It's not clear at this time if Hill and Karl are an item or what their relation to the child is. Relatives reportedly took the child into their custody after the arrests, however. Child Protective Services has also been made aware of the incident.
Both Hill and Karl have been released from police custody.
[Image via New York State Police]
Have a tip we should know? [email protected]