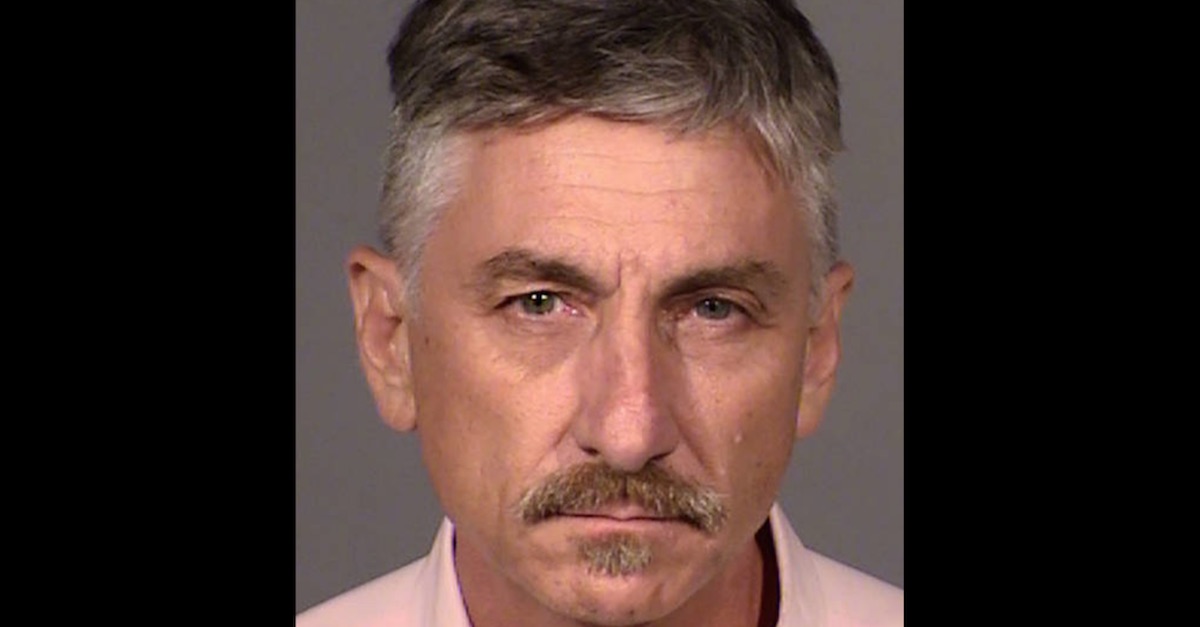 Years after a Las Vegas defense lawyer and his lawyer wife divorced and continued running the practice together, the pair is facing charges related to the alleged theft of hundreds of thousands of dollars from clients. The story gets worse from there.
According to the Las Vegas Review-Journal, William Gamage is accused of acting as an accessory to murder. The details are sparse for now, but Gamage has been charged with harboring, concealing, or aiding a felony offender. Prosecutors said this offender was connected to a murder investigation, but did not elaborate.
Both William and Amy Gamage face charges of theft (three counts) totaling more than $3,500 and conspiracy to commit theft. A quick glance at the Nevada Bar website shows that their law licenses have been suspended. William Gamage also has a reprimand from 2015 on his record. The couple divorced in 2009.
Gamage was suspended in May when the State Bar determined that he "misappropriated or mishandled thousands of dollars of client or third-party funds entrusted to him." He is accused of stealing as much as $180,000 from three clients he represented in personal injury cases between Nov. 2015 and Feb. 2017.
This came to light when the State Bar issued a subpoena of bank records and found a trust account nearly empty. It is alleged that there was $1,256.16 in the account when there should have been $250,000. Large withdrawals of more than $72,000 were discovered in a separate account for clients, as well as "[m]ultiple debit transactions […] at bars and casinos."
At least one fellow defense lawyer in the area expressed his surprise about the legal predicament Gamage finds himself in. Chris Rasmussen said "He's the last guy you would think would be involved in any sort of criminal activity," adding that he knew Gamage as a "diligent and passionate defense lawyer who cared about his clients."
At the time of this writing, a warrant is out for Amy Gamage's arrest. A judge ordered William Gamage's release on Thursday. He will have to wear an electronic monitor. It's not clear if Gamage has been released yet from police custody.
[Image via Las Vegas Metropolitan Police Department]
Have a tip we should know? [email protected]