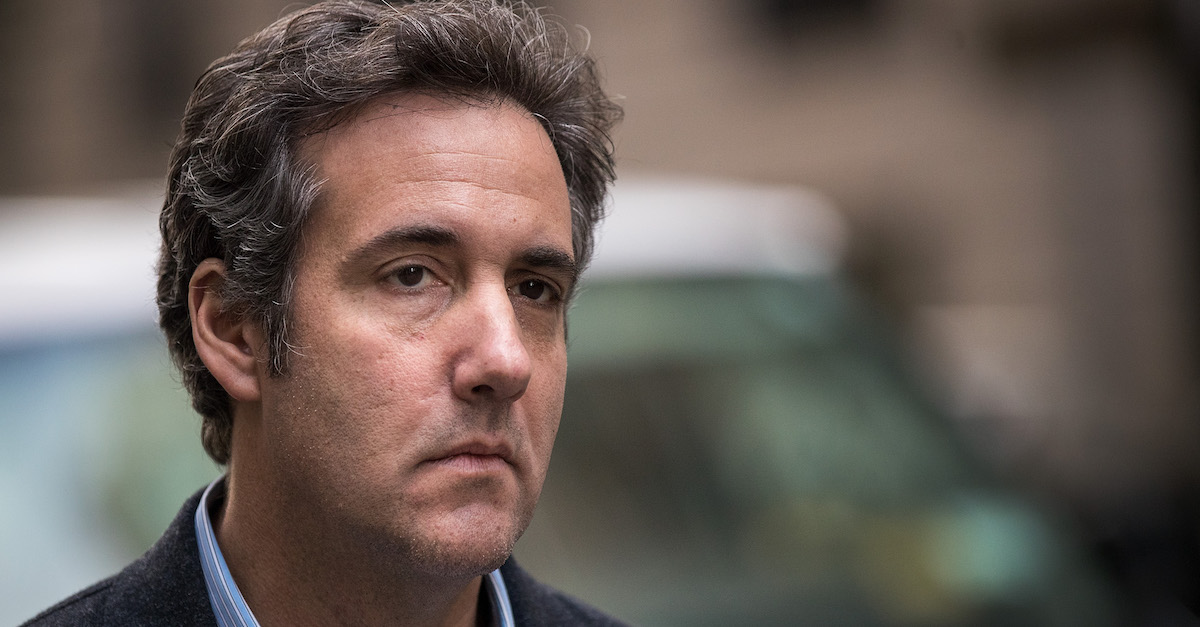 President Donald Trump's former personal attorney Michael Cohen is reportedly "certain" that his ex-boss has "dismissed" him. The comments apparently come as it appears more and more likely he may cooperate with the federal criminal investigation into his activities. So far, he has not been charged with anything.
CNN reported that unnamed "friends" of Cohen's said over the phone that when it comes to a presidential pardon, the former Trump attorney isn't "counting on it."
"I brought up the pardon, and he said, 'I don't think so. I just don't think so,'" the friend said. "He's certain in his mind that he has been dismissed."
Cohen was also quoted by this friend as saying, "I don't know what to think any more." This friend said that Cohen has been "chomping at the bit to speak out" and tell his side of the story. The FBI raid on Cohen's home, office and hotel room happened in April.
"Being quiet is just not in his nature," the source said. "This is the one time in life you better just shut up and listen to his lawyers." The person said that Cohen also expressed concerns about his family over the phone. Cohen was interviewed by George Stehpanopoulos Monday for Good Morning America. 
Cohen said that he is putting his "family and country first," that he will not be "a punching bag as part of anyone's defense strategy," and that "I am not a villain of this story, and I will not allow others to try to depict me that way."
A second friend would add that Cohen isn't counting on a pardon and that he's been "operating under the assumption that he is not getting that."
A couple of things that happened on Thursday give credence to the idea that Cohen is convinced he's been "dismissed" by the president. He removed identifiers that said he was Trump's attorney from his social media and LinkedIn accounts, and he hired a Clinton loyalist Lanny Davis.
Cohen also recently hired Guy Petrillo to represent him.
[Image via Drew Angerer/Getty Images]
Have a tip we should know? [email protected]