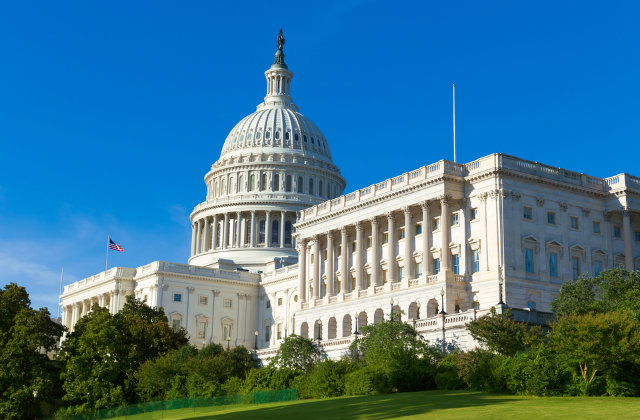 The government official who investigates congressional lawmakers for alleged misconduct is now alleged of physically attacking women after sexually harassing one of them, then using his position to avoid criminal charges. Omar Ashmawy got his start as a military lawyer in the Air Force, and eventually landed a spot with the Office of Congressional Ethics as staff director and chief counsel. It's his office that looks at allegations of lawmaker misconduct before the Ethics Committee does. And yes, he, incidentally, handled the sexual harassment allegation against former Rep. John Conyers of Michigan. That's another story. The controversy at hand is an ongoing federal lawsuit filed in September in the Pennsylvania Middle District. Plaintiff Greg Martucci sued him over the events of a brawl.
Valentine's Day 2015: Ashmawy allegedly got beat up by three men, including Martucci, at a bar in the borough of Milford. He wasn't charged with any wrongdoing, but the plaintiff said police got it wrong. Ashmawy was the instigator, he said.
Foreign Policy, who first reported the lawsuit, said they obtained police statements from several women at the scene of Dimmick Inn. Dawn Jorgenson, the bar owner's wife, told cops she witnessed Ashmawy "clearly sexually harassing" bartender Joey Lynn Smith.
"You'll give me drinks, but you won't fuck me," he allegedly said. Jorgenson claimed Ashmawy blocked Smith with his body, cursing at her, and grabbing her wrists. Jorgenson said she attempted to put a stop to this, but he grappled with her next.
A third woman, Christina Floyd backed the sexual harassment claim, and told cops that Ashmawy was drunk and "verbally abusive" in his treatment of Smith. She told cops a month after the incident that his behavior frightened her.
Ashmawy ended up in a police car that night, but he didn't get charged for his alleged behavior. Two other witnesses claim they saw men take him out of the bar. They didn't claim to witness any sexual harassment. Three men, including Martucci, were charged with beating up Ashmawy.
"To be clear, I did not harass anyone that evening, physically or verbally," he told Foreign Policy in a statement. "To the contrary, I was the victim of a wholly unprovoked assault for which those responsible were investigated, arrested and charged. Any allegation to the contrary is unequivocally false."
According to police statements, he told cops the fight started over a "previous altercation" between his girlfriend and Smith. The bartender and two other women confronted him, he claimed, before three men attacked him.
He didn't reply to a follow-up question about whether he'd ben drunk that night.
Martucci, in his lawsuit, said the charges hurt his life–He lost his job as a federal air marshal. Charges against him were eventually dropped and the case against him ended in October 2016. Ashmawy used political clout against local authorities to dodge charges, Martucci claimed. The official is also accused of threatening a federal investigation against local authorities if charges were not pressed against Martucci and the other three men.
Co-defendants in the lawsuit are the Borough of Milford, PA, and the police chief at the time, named in the court docket as Joaquim Dasilva. An attorney declined to comment on their behalf.
"Please be advised that the official response on behalf of Milford Borough and Chief DaSilva is 'No comment during the course of pending litigation,'" said Siana Bellwoar attorney Sheryl L. Brown in a statement to Foreign Policy. She said the defendants have "the right to subpoena unprivileged portions" of the outlet's files, since reporters said they obtained police statements.
[Image via holbox and Shutterstock]
Have a tip we should know? [email protected]