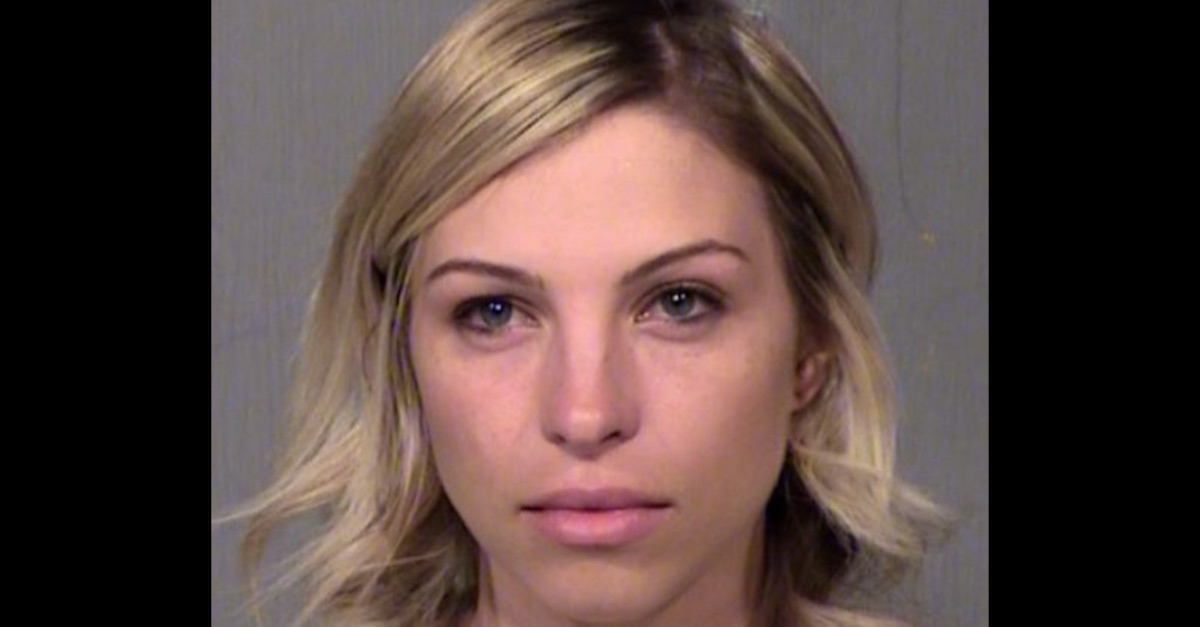 Judging by newly reported documents, teacher Brittany Zamora's alleged "relationship" with a 13-year-old boy wasn't exactly a secret. Handwritten notes obtained by 12 News in a Wednesday report show that Principal Tim Dickey took down details from separate interviews with four students at Las Brisas Academy Elementary School more than a month before the teacher's arrest.
According to the documents, Dickey was told Zamora and her sixth-grade student were in a "relationship," that the boy "doesn't do any work and gets straight A's," and that Zamora "sends direct messages on Instagram – school Instagram account."
All told, the relationship allegation seemed to be based on rumors circulating among students. That's how the principal construed it.
"There were some rumors," Liberty Elementary School District Superintendent Richard Rundhaug told the outlet. "He looked into those rumors but he felt like in the long run, this was information that you might typically hear from sixth graders." He said Dickey ran a two-day probe into Zamora. The principal determined that evidence showed the teacher maybe favored the teen, but didn't show anything illegal.
According to the notes, students confirmed that there were rumors about a relationship. One suggested that "Mrs. Zamora wouldn't do that."
The notes were dated Feb. 8.
The principal ended up reporting Zamora to authorities March 21 after the 13-year-old's parents discovered sexts from Zamora on his phone and Instagram, according to The Arizona Republic.
An example of one message allegedly sent by Zamora to the student: "If I could quit my job and [censored] you all day long, I would." She was arrested for allegedly having sex with the 13-year-old three times and performing oral sex on him since Feb. 1, not to mention sending sexual pictures of herself to the boy. A second student claimed to have seen them having sex.
Maricopa County records obtained by Law&Crime show that Zamora pleaded not guilty to charges including sexual conduct with a minor, molestation of a child, obscene material furnished to minors, and public sexual indecency. The case is pending, with a pretrial conference scheduled for May 18.
[Mugshot via Maricopa County Sheriff's Office]
Have a tip we should know? [email protected]