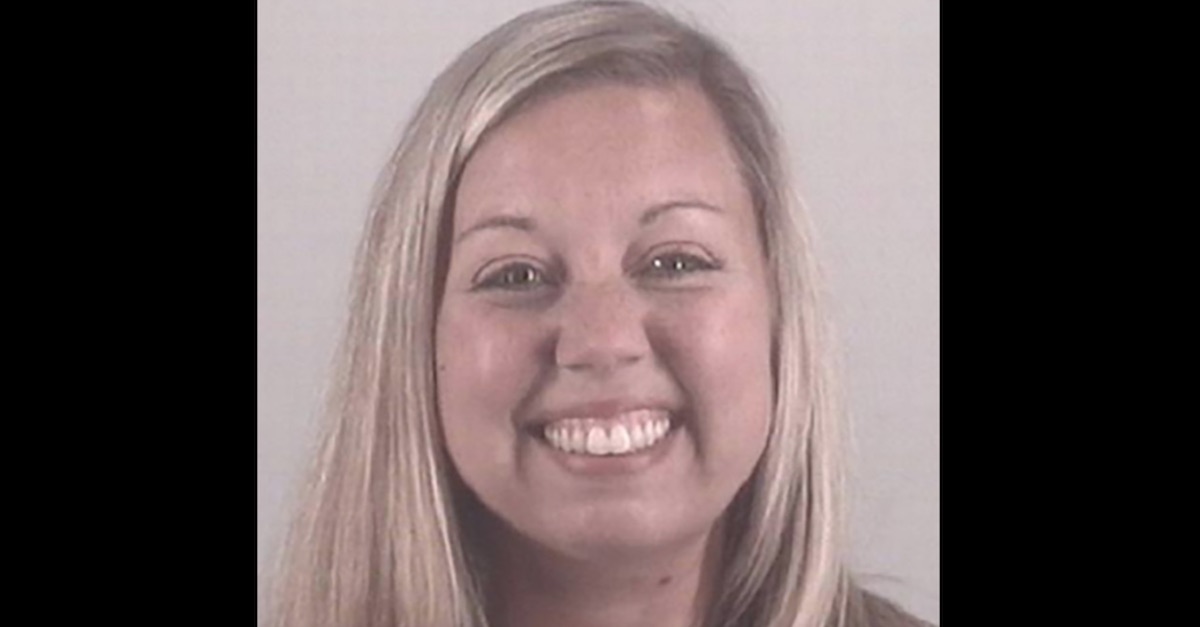 A 33-year-old school counselor in Texas resigned from her post before turning herself in on Thursday. The Bedford Police Department issued a warrant for Shannon Hathaway's arrest Wednesday after police looked into a report by the 17-year-old male student's sister that their mother caught Hathaway naked in bed with the teen.
Hathaway, who is reportedly married, was a counselor at Harwood Junior High School and now faces charges of having an improper relationship with a student. The illicit relationship allegedly occurred during the 2016-2017 school year.
According to CBS Dallas-Fort Worth, Hathaway was smitten enough with the student (i.e., "in love" with him) she said she would leave her husband. Hathaway and the teen allegedly had sex "nearly a dozen times," most of those encounters (8) occurring at his house and the rest occurring at hers.
"Hathaway was in love with the student and would leave her husband for him," police documents said.
The Star-Telegram reported that Hathaway was placed on paid leave in May when police went to them about the allegations that she was discovered naked in bed with a student by that student's mother. After this, the illicit relationship is said to have ended.
The school consequently informed parents that there was "no evidence to suggest the alleged behavior happened on the Harwood Junior High campus."
This is not the first (and may not be the last) time that a person in the education system was accused of this and raised eyebrows with a beaming mugshot.
Hathaway's bail was set at $5,000.
[Image via Tarrant County Sheriff's Office]
Have a tip we should know? [email protected]