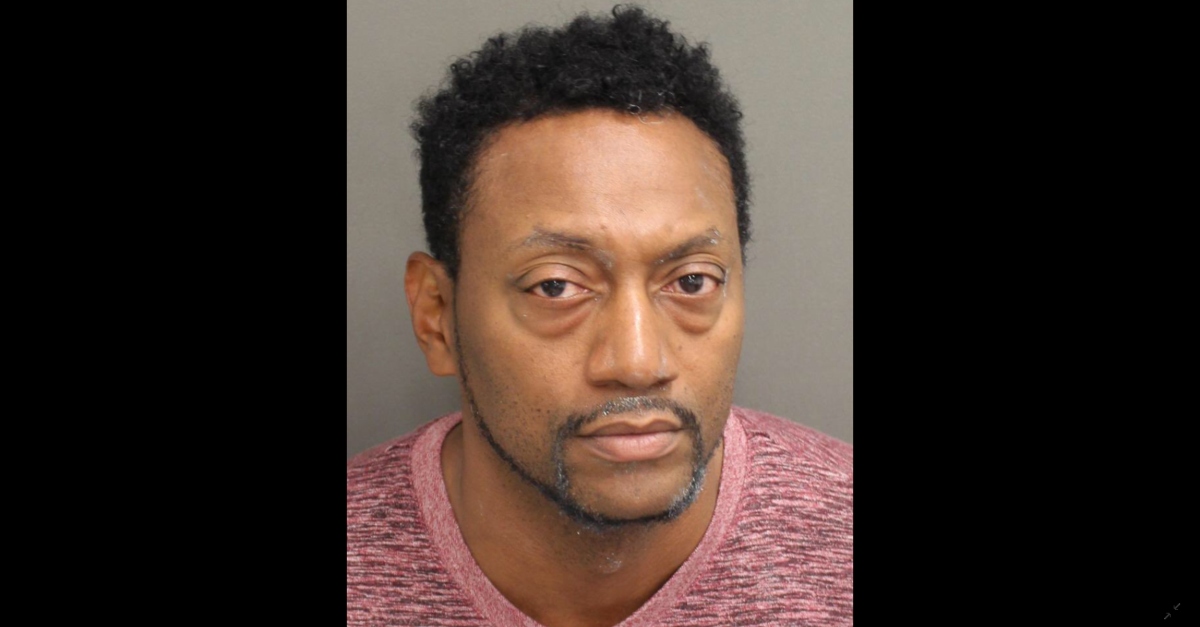 A guidance counselor in Florida has been arrested for allegedly shoving a female detective who was trying to arrest a teen suspect he referred to as "baby." Marcus Franklin, 39, faces a count each of battery on a law enforcement officer, and resisting an officer, according to the probable cause affidavit obtained by Law&Crime.
Polk County deputies said this happened Tuesday. Authorities said two detectives went to Ridge High School to interview a victim and suspect in a battery case. In the course of this investigation, they determined that there was probable cause for an arrest, and set out to arrest the suspect. She tried to escape, so they called for backup units, deputies said. The suspect and detectives got into what authorites described as a "tussle."
Here's where Franklin comes in. According to the probable cause statement, Franklin entered the room, pushed one of the detectives away, and put himself between the detectives and their target. As the detective tried to arrest the girl, Franklin repeatedly pushed her hands away, authorities said.
He told them they couldn't arrest the girl, and that only a uniformed officer could do it. That detective who was allegedly shoved wore a raid jacket with the word "SHERIFF" on the back, deputies said.
Franklin told detectives that he had to deescalate the confrontation. He stroked the girl's hair, and called her "baby," authorities said.
A cop and a school resource officer from the police department got involved, and helped arrest the suspect as intended. Authorities said the detective who was shoved had sustained a severe sprain to her foot, and was issued an orthopedic boot at a hospital.
Franklin left the school, said he was in Orlando when contacted by phone, and refused to return to Polk County, authorities said.
He was arrested in Orange County, and will be transferred to Polk for the case. The defendant could not be reached for comment as of press time. It's unclear if he has an attorney in the matter. Kyle Kennedy, a spokesman for the Polk County School Board, told Law&Crime that Franklin, a guidance counselor, was on paid administrative leave, and school officials are cooperating with investigators. Beyond that, he declined to comment on the case, and referred us to the sheriff's office for further questions.
"Why on earth Marcus Franklin thought it was okay to insert himself into a law enforcement investigation and then place his hands on and shove one of our detectives, is beyond me," Polk County Sheriff Grady Judd did say in a statement.
"He now faces at least two felonies, with more charges pending related to his obstruction of justice. This entire situation could have been avoided if he had assisted our detectives with taking a battery suspect into custody instead of fighting with them and interfering with their investigation," Judd added.
[Mugshot via Orange County]
Have a tip we should know? [email protected]