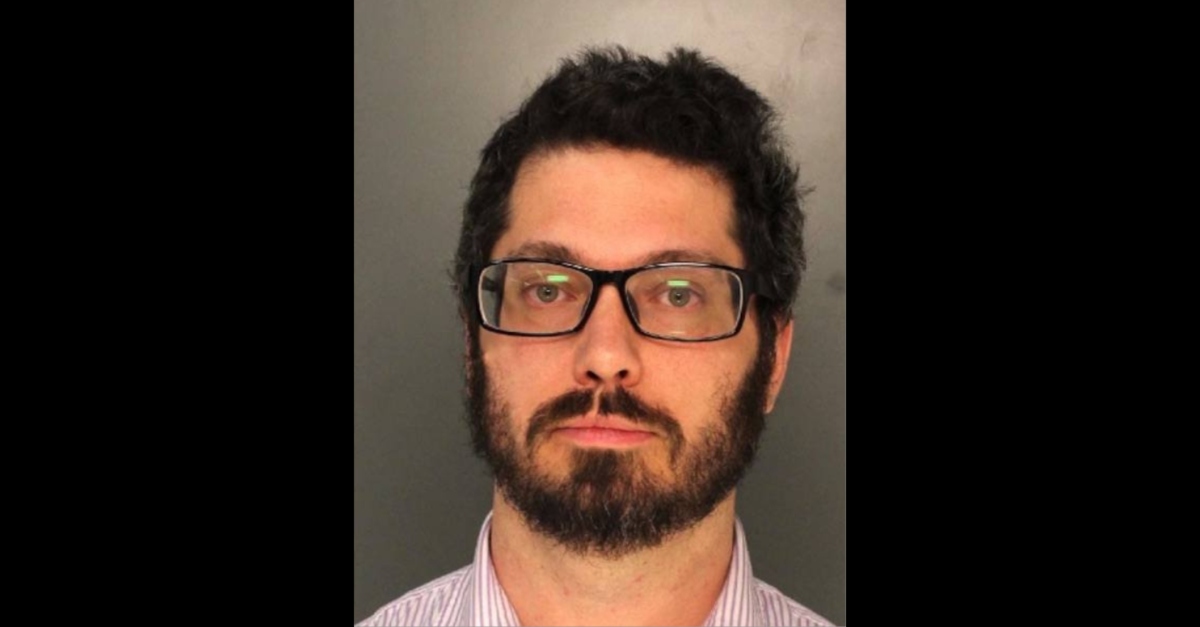 A third man has been arrested for the alleged assault of two Hispanic Marines at a right-wing rally in Philadelphia. Joseph Alcoff faces charges of aggravated assault, ethnic intimidation, and conspiracy, according to a news release obtained by Law&Crime. The D.C. resident turned himself over to Philly cops on January 10.
Alcoff pleaded not guilty and is out on bail, according to Philadelphia Magazine. Police say he, Thomas Massey, and Tom Keenan attacked Marines Alejandro Godinez and Luis Torres at the We the People rally on November 17. They called them "nazi," "white supremacists," and racial slurs, cops said. Defendants also allegedly kicked, punched, and maced the duo.
"We the People," a far-right demonstration for "Patriots, Militia, 3%, Constitution-loving Americans," barely attracted actual supporters. Godinez and Torres weren't even in town for the event, cops said. They were there for a Marine ball, and said they didn't even know about the demonstration.
The event, however, did bring hundreds of counter-protesters. Cops describe the three defendants as belonging to the antifa movement. Alcoff had been described on the conservative outlet Daily Caller as a "leader" of the anti-fascist group That's how cops apparently found him. Police said Torres saw a picture of the defendant on one of the outlet's articles, and reached out to detectives to tell them he was one of the attackers. Investigators agreed.
Keenan and Massey were arrested in November. Like Alcoff, both reportedly turned themselves in. Their cases are going to trial. Keenan was charged with criminal conspiracy, aggravated assault, terroristic threats, simple assault, and reckless endangerment. Massey was charged with criminal conspiracy, aggravated assault, theft, and other charges.
[Mugshot via Philadelphia Police Department]
Have a tip we should know? [email protected]