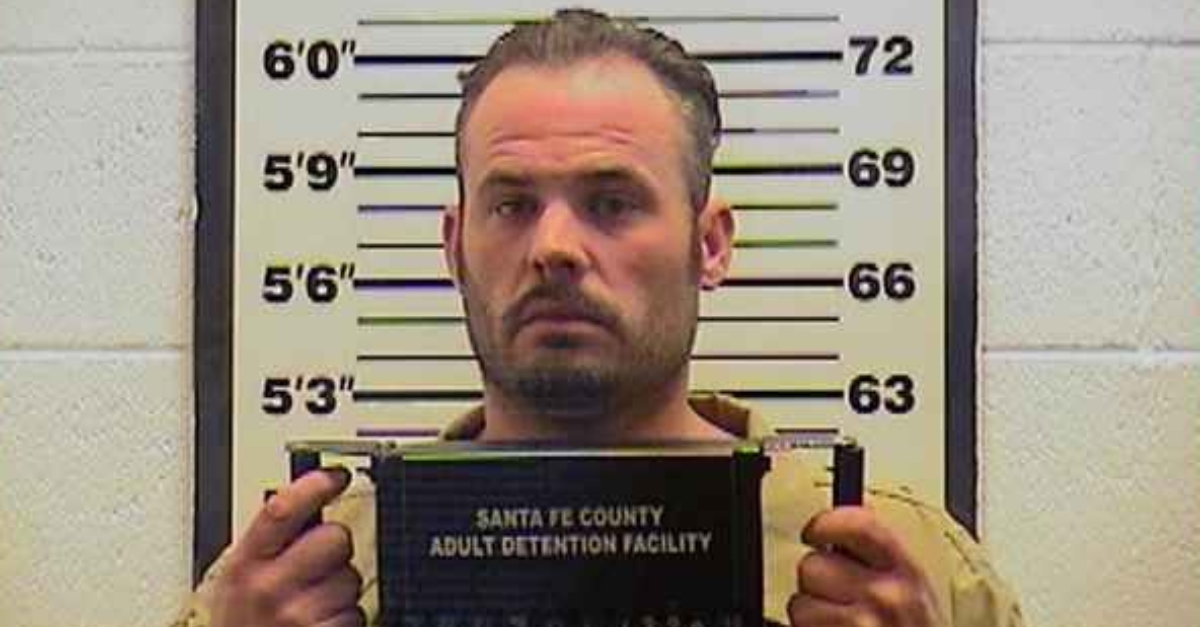 Heith Gleason, 35, and his 13-year-old son were arrested Thursday in the murder of a woman in Huerfano County, Colorado, according to The Albuquerque Journal. The boy earned his "man card" for the deed, his father allegedly said.
Much of the claim stems from the account by a 24-year-old male witness. In the affidavit, he told deputies that he, the Gleasons and 41-year-old victim Amy Garcia were at the Gleason home when they went to pick up alcohol at her residence. Heith and she went inside, and when they returned, "their attitudes had changed," the man said. He said they returned to the Gleason residence. The witness claimed Heith picked up a firearm, said "I'll kill her," and stepped outside. The man claimed to then hear a gunshot before Gleason returned.
Then the 13-year-old picked up a .22-caliber rifle, stepped outside as well, the witness said. Another gunshot. Heith Gleason claimed the son "earned his man card," according to the affidavit. Law&Crime is not naming the teen because he is a minor.
The witness called deputies, and suggested that Garcia might have been shot, and her car lit on fire. Authorities said they found her in a sedan that appeared to have been burned up. The vehicle displayed bullet holes, and investigators found .22-caliber casings, deputies said.
New Mexico State Police said they arrested the Gleasons at a McDonald's in Santa Fe, New Mexico.
The Gleasons are being held on a count of first-degree murder. The father remains was booked into a Santa Fe jail, while the son was sent to a juvenile detention facility. It is unclear if they have attorneys in the matter.
[Mugshot via Santa Fe Jail]
Have a tip we should know? [email protected]