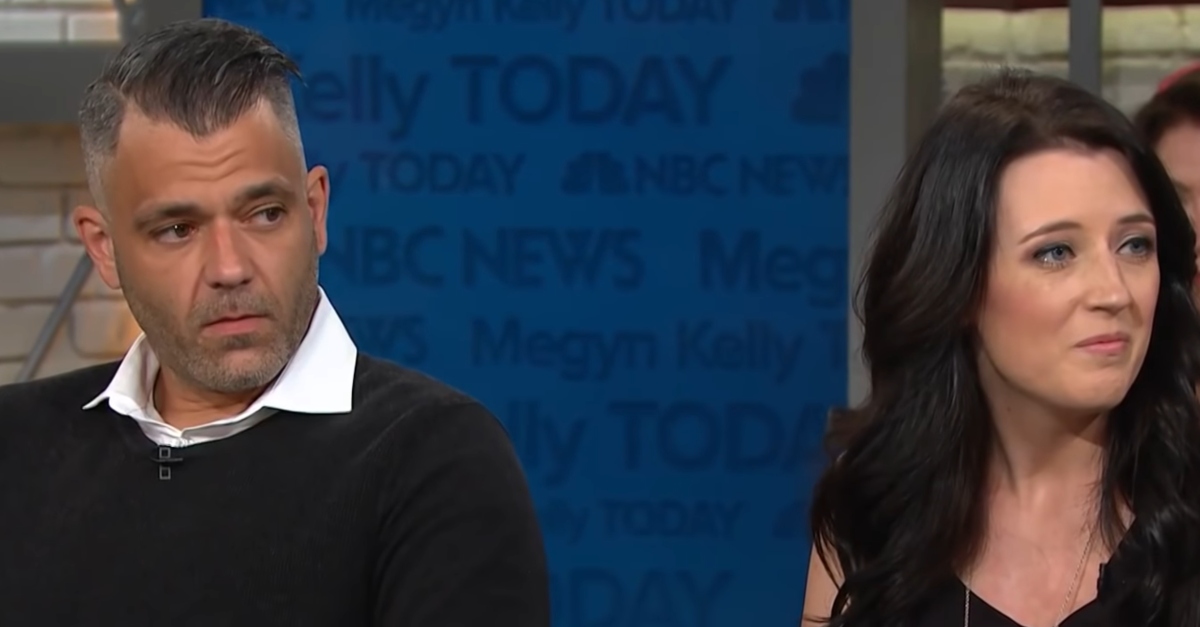 An attorney for the couple at odds with homeless man Johnny Bobbitt says they'll likely get charged. This major detail comes from a letter dated Thursday, according to The Associated Press. Ernest Badway, a lawyer for Mark D'Amico and Katelyn McClure, asked a judge for a stay in the civil suit by Bobbitt, saying that he and his firm could no longer represent his clients because it is expected that one or both of them might get indicted by the Burlington County prosecutor in New Jersey.
No criminal charges have been filed in the case, but the prosecutor's office and Florence Township Police Department did execute a search warrant on Thursday at the couple's house. Authorities searched and towed away a BMW, and carried off other possessions.
Bobbitt's story caught national attention last year. The couple credited the homeless man with giving McClure his last $20 last year to buy gas for her stranded car. To help him out, they raised about $400,000 on his behalf through GoFundMe.
Bobbitt sued them. He claimed they only gave him some of it, and alleged they were using the rest for themselves. Badway's request for a stay was granted on Monday by Superior Court Judge Paula Dow. The defendants had been ordered to turn over the cash, but Bobbitt's attorney Chris Fallon said Tuesday that all the money was gone. The day after, Dow ordered the couple to appear for a deposition originally scheduled for today, though Badway said that they wanted to invoke their Fifth Amendment right against self-incrimination.
GoFundMe has promised that they'll guarantee that Bobbitt will get the rest of the cash raised for him.
[Screengrab via TODAY]
Have a tip we should know? [email protected]