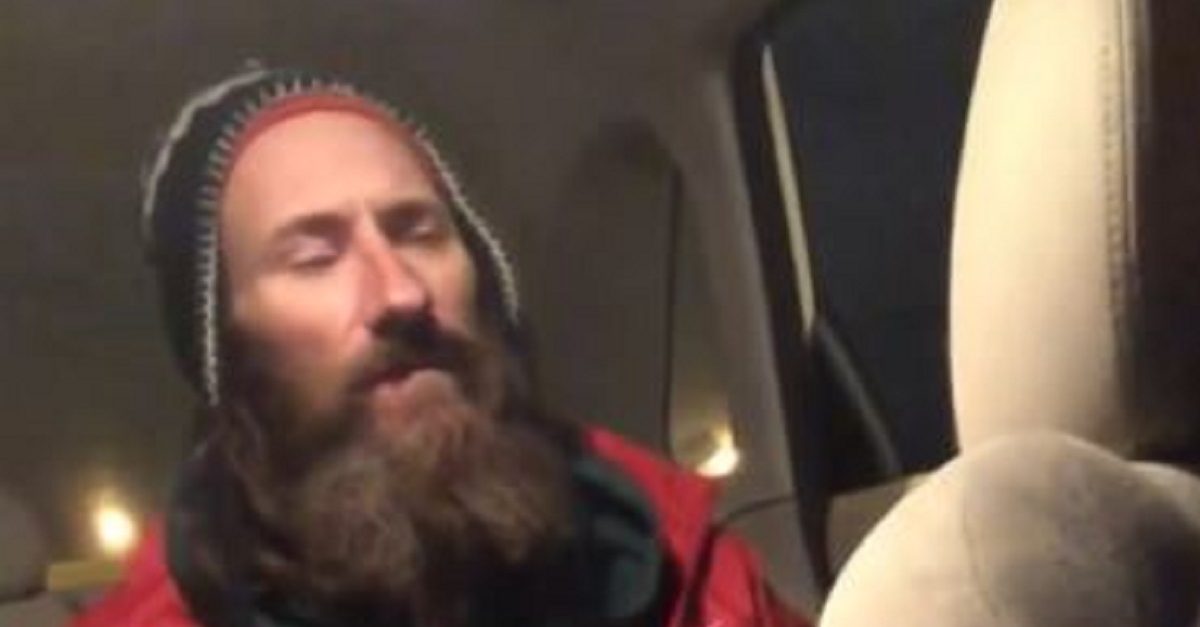 A homeless man in New Jersey claims that a couple who set up a GoFundMe campaign for him hasn't given him all of the money, and is mismanaging the funds they raised, and he's suing them for the money.
The story began in heartwarming fashion, when Katie McClure ran out of gas on a highway exit ramp, and Johnny Bobbitt spent his last $20 to help her. McClure then set up the crowdfunding campaign, which has raised more than $400,000. Bobbitt claims that she and her boyfriend Mark D'Amico stopped giving him money they had raised for him, and started using it for themselves, according to NBC Philadelphia.
Meanwhile, D'Amico said that Bobbitt spent $25,000 of they money they did give him on drugs in the span of two weeks  in December. He and McClure reportedly also bought Bobbitt a camper for him to live in that they parked on land McClure's family owns in Florence, New Jersey, located northeast of Philadelphia. That didn't last long, however, as D'Amico reportedly kicked Bobbitt out in June.
The couple denies mishandling the remaining money, and D'Amico has said there's still $150,000 left.
A judge, meanwhile, wants some more information, and in the meantime, McClure and D'Amico must give up control of the money. The judge said they have to place the money in an escrow account through their attorney, and provide the court with accounting information regarding all of the money they raised. Bobbitt and his lawyers reportedly tried several times to get that kind of information, but to no avail because D'Amico allegedly ignored them. That's why they took them to court, according to Bobbitt's lawyer Christopher C. Fallon.
"He's really left us with no choice but to go forward," he said.
Have a tip we should know? [email protected]