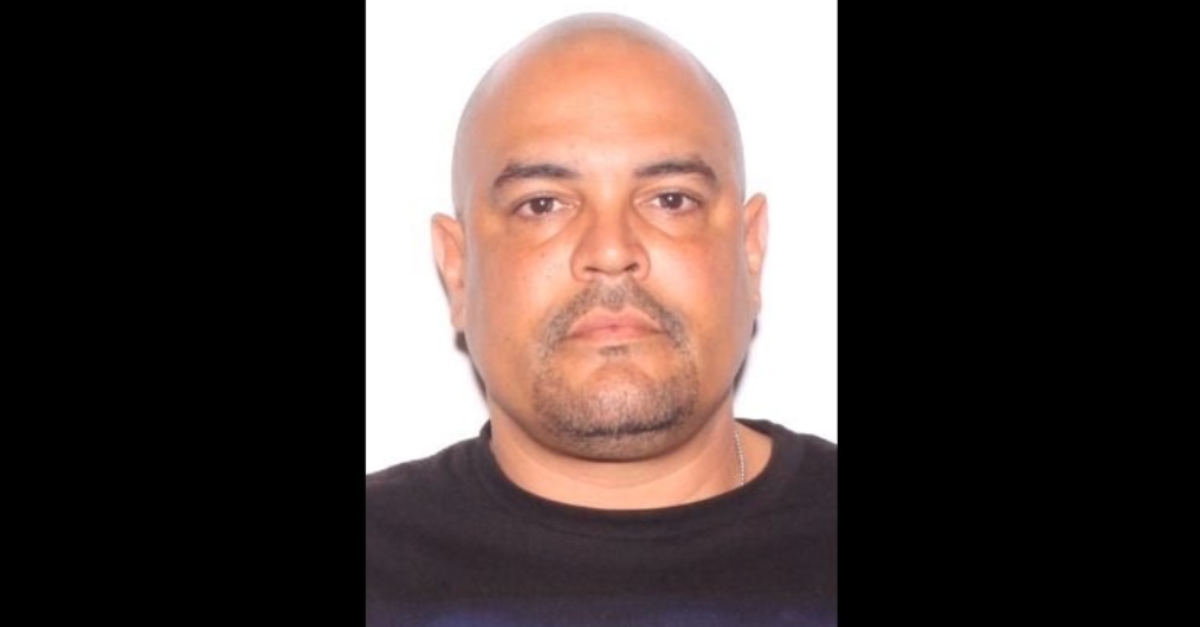 The suspect in a federal child pornography case committed suicide during a traffic stop on Wednesday in Kissimmee, Florida, police said.
Officers said they pulled over Luis Valentin after they recognizing him. They discovered that he had two children–a 7- and 11-year-old–with him in an SUV. Police removed the children from the vehicle, WFTV reported. The 48-year-old suspect would eventually take his own life.
Anna Valentin told the local news outlet that she's his ex-wife. She said she was present when the fatal incident occurred, adding that her ex had discussed jail and death before.
"He always said that before he would be in jail that he would kill himself," she said.
#BREAKING: Man shoots himself after police remove children from car! Live coverage on #TV27at10 & #WFTVat11 @WFTV pic.twitter.com/y2WBbI1K6j

— Ken Tyndall (@KenTyndallWFTV) April 4, 2019
"That's chilling right there," said local John Martinez about the incident. "It's sad to see something like that happen, you know."
Apparently, only Valentin fired a shot. Police said they didn't open fire.
The incident also led to problems for a Kissimmee police officer. The driver was on the way to the scene until getting involved in one-vehicle crash, police said. The cruiser got flipped onto its roof, but the cop was able to leave the scene without any injuries.
The Valentin incident remains under investigation.
In an unrelated but similar case from last year, a rape suspect committed suicide by poison during a car chase, the California Highway Patrol announced. In a more recent unrelated incident, police in Virginia claimed that 19-year-old Sarah Wilson was able to shoot herself in the mouth while handcuffed during a traffic stop. Her boyfriend was allegedly being belligerent, so the officer looking after her left to help apprehend him. Wilson was able to take a gun from inside a car in which she had been the passenger, and "contorted" her body to commit suicide, they said.
[Image via Kissimmee Police Department]
Have a tip we should know? [email protected]